With several speculations doing the round regarding Joe Jonas and Sophie Turner's divorce, the reason might have finally been revealed. For the unversed, Joe filed for divorce from Sophie on or around September 1, 2023. This happened after the duo had a spat on August 15 which was Joe Jonas' birthday. While in his statement, Joe claimed that their marriage was irretrievably broken, sources close to the couple revealed that Sophie had no idea he was going to file for a divorce. Moreover, she learned about it from the media.
Joe Jonas Wasn't A Supportive Husband Lately
Allegedly, the couple had been going through a rough phase in their marriage for the past 6 months. However, the spat they had in August was what coaxed Jonas to file for a divorce. Later, they released a joint statement on Instagram stating that they had mutually decided to end their marriage. However, they didn't mention a reason for the divorce. Many reports claimed that they had very different lifestyles. While Sophie was a party animal, Joe was more of a homebody. Some media outlets also mentioned that Joe hasn't been very supportive of Sophie, especially after their second child was born.
However, a recent piece of information that has surfaced reveals what exactly motivated Joe Jonas to make this decision. Sources close to the singer revealed that a video of Sophie doing or saying something irked him. This was the last straw which made him conclude that his marriage was indeed over. Joe apparently saw this video through his house's doorbell ring camera
Sure enough, fans were curious and intrigued as they took to Twitter (now X) asking for the content of the ring camera to be shared.
One fan wrote, "I would like to wake up tomorrow to news about what Sophie Turner said about Joe on the ring camera."
I would like to wake up tomorrow to news about what Sophie Turner said about Joe on the ring camera

— ي (@yassmeme) September 7, 2023
"God I wanna know what Sophie Turner said that Joe heard through the ring camera," said another.
god i wanna know what sophie turner said that joe heard through the ring camera

— jess 🤠 (@snailtechnician) September 6, 2023
Joe Jonas Saw Sophie Turner Bad-Mouthing Him
Finally, an insider revealed details of the content of the footage. As per reports, in the video, Joe saw his estranged wife speaking negatively about him to a close friend. This new information comes right after Sophie and Joe reached a mutual agreement regarding their children's custody battle. After filing for their divorce, the duo disagreed about where the children would stay. While Jonas wasn't willing to let them go to the UK, Sophie felt they were better off with her.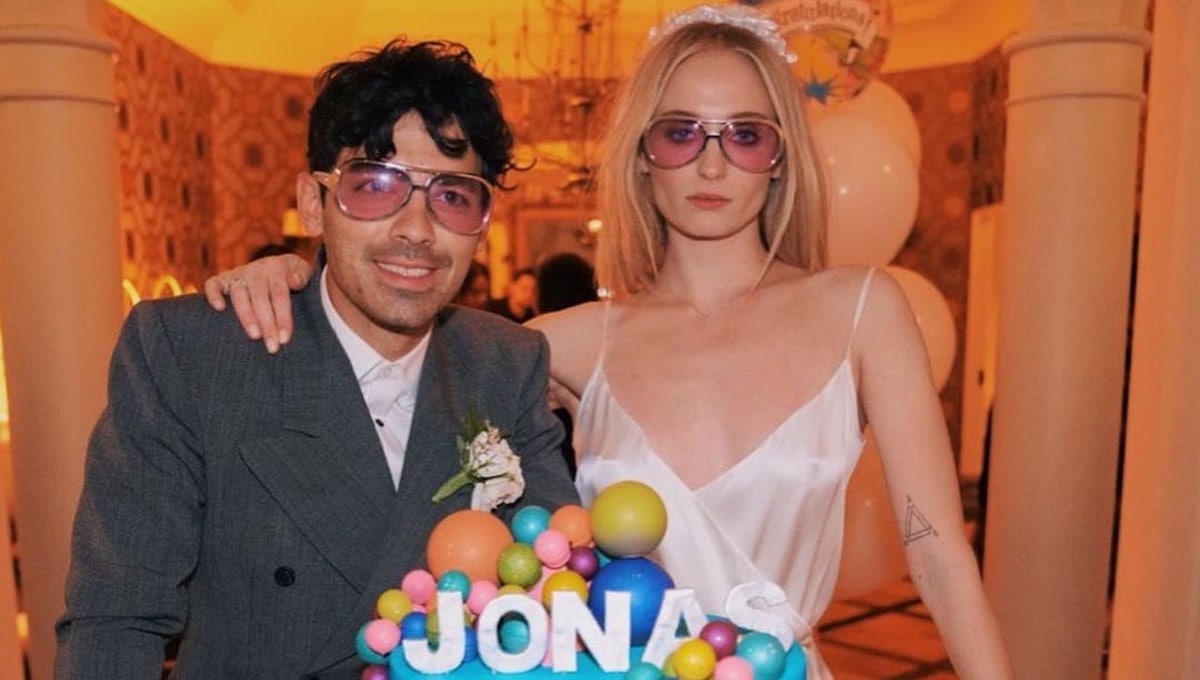 However, the duo had earlier mutually agreed that the kids would stay with the father while Sophie was busy with her work. Yet, this was a temporary arrangement. Now, the children are with the Game Of Thrones actress after being with their father for 3 months.
So, what do you feel about the latest revelation regarding Sophie Turner and Joe Jonas' divorce? Share your thoughts in the comments and check back with Urban Matter for the latest news!