When it comes to places to visit, there is no city in the world quite like New York City. It is the center of Western culture and filled to the brim with glamor and history. If you haven't been to New York, what exactly are you waiting for?  Movies and television shows don't quite do their grandeur justice, and it should be at the top of the list for any avid traveler. There are countless reasons to make New York your next trip, so let's take a look at a few that will make the best out of your visit to New York!
The Sights
There is no article long enough to accurately capture everything there is to do in the Big Apple. If you are only ever there once, then there are the core sights you simply have to go see. There is nothing quite like seeing the Statue of Liberty with your own eyes in all of its 151 feet of glory. It is one of the most recognizable landmarks in the world, and you can even take a tour to go inside of the statue itself for a ticket that only costs $23.50 USD. 
If being in nature is more your speed, then how can you not take a stroll through the most famous park in the world: Central Park. This massive urban greenspace is spread out over 843 acres of land and sees over 40 million visitors on an annual basis. Central Park is so large that it includes a mall, a theater, and even a zoo. It is also the most filmed location in history so on any given day there is an excellent chance you'll get to see a television show or movie filming a scene! 
If you are a fan of the NBC television show 30 Rock, then you are already familiar with the Rockefeller Center. This landmark is famous for its massive Christmas tree display every year, as well as the skating rink, and being the home of NBC and the Radio City Music Hall. It is one of the largest business complexes in New York, spanning nineteen different buildings across 22 acres of land in the heart of the city.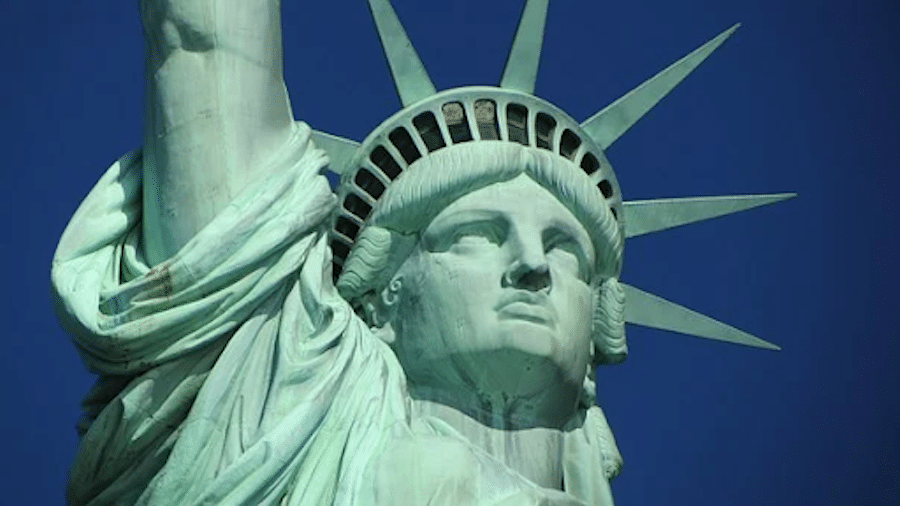 The Culture
New York is the center of Western culture and has a little something for everyone. Let's start on Broadway, where you can see some of the best musicals and plays in the world. The Broadway theater district is an area in Midtown Manhattan that houses 41 professional theater locations. The first presence of a theater district in New York dates back to as early as 1750, and has been a staple in the city ever since. Head to Broadway to check out plays like the Lion King, Hamilton, or the Phantom of the Opera on any given night!
There may be no museum in North America that is as well known as the Metropolitan Museum of Art, otherwise known as the Met. The permanent collection at the Met houses over 2 million pieces of art, and has been open to the public since 1870. Another must-see museum is the National September 11 Memorial and Museum that commemorates the lives that were lost in the tragic 9/11 terrorist attack. 
The Sports
There is nothing quite like taking in a live game in New York at any one of its world famous venues. Check out the NewYork Knicks or the New York Rangers at Madison Square Garden, or the New York Yankees at Yankee Stadium in the Bronx. The arenas that these teams play in are landmarks in themselves, so add them to the list of sights you need to see in New York. What's more, soon you will also be able to take advantage of betting on sports online in New York, with the bill expected to go through in January next year. 
You can also go check out the New York Mets, the New York Giants or Jets of the NFL, and the Brooklyn Nets who play at the Barclays Center in Brooklyn. No matter what time of year you end up visiting New York, there is always something for avid sports fans to enjoy!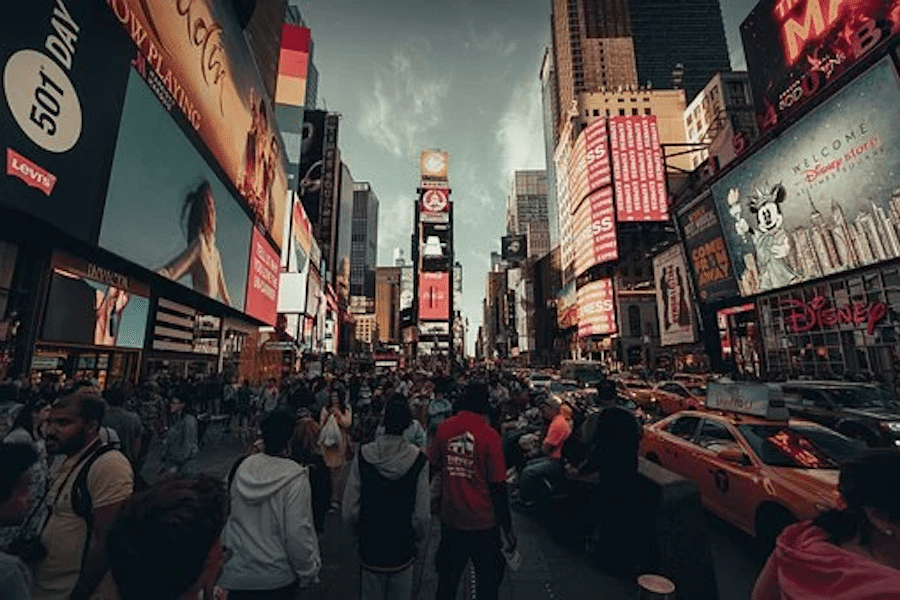 The Shopping
It just doesn't get much better than shopping in the Big Apple. Any shopping fanatic needs to head immediately to one of the most famous retail streets in the world: Fifth Avenue. This area has every department store and retail brand you can think of including Macy's, Bergdorf Goodman, and of course, Saks Fifth Avenue. It's not the most affordable shopping area, but it's definitely worth exploring at least once in your life.
Of course there are other famous shopping districts in a city as big as New York including Madison Avenue, Soho, and of course Time Square. There's just no way you can cram all of these shopping areas into your trip, so you'll have to be selective about where you go. Our suggestion is to take in the sights and ambience of Fifth Avenue, check out Time Square for the sights, and finish at the largest department store in the world: the flagship Macy's location at Herald Square. 
The Food
As you can imagine, the options for good food in New York are too many to list. No trip to New York is complete without a slice of New York pizza, so head to Brooklyn for a slice of the city's finest. There is no end to the fine dining options in New York, but true New Yorkers know that the best food is served at the local establishments. Tucked away neighborhoods in the East Village, Flushing, Williamsburg, and of course, Harlem, shows the cultural diversity that this great city has. New York is truly a global city, and no matter what type of food you are craving, there is as high of a chance of finding an authentic hole in the wall eatery, as there is a Michelin star restaurant. Bon appetite and safe and happy travels!