New York is one of the greatest cities in the world. Filled with a whirlwind of activity, popular attractions, and an exciting dining scene, you will never have enough time to see them all. A few people reach here to shop and dine, while others visit NY to enjoy the Broadway shows, and a lot of people come here to see the famous attractions like the Empire State Building, Statue of Liberty, Central Park, alongside numerous world-famous museums.
Often some of the best places to visit in the city are within walking distance of each other or just a short ride away, making the city a delight for visitors. Recently, a few more tourist attractions have opened up in New York, like the High Line and One World Observatory that offer a different perspective of the city.
Regardless of the time of the year, there are a countless array of things to see and do in New York. If you are planning a trip to the city, you might want to know the best attractions to visit. Here is a guide to help you out.
#1 – Visit the Vessel
One of the newer art installations in New York, the Vessel, is situated in Hudson's Yard, not too far from Hell's Kitchen. And it is truly a sight to behold. Though it is entirely free to enter, you should book a timeslot online before paying a visit. Ideally, you should register weeks in advance, particularly if you aren't flexible with your times.
#2 – See Grand Central Station
Why would you simply want to see a train station?
The Grand Central is one of the best-recommended things to do in Manhattan, and it is easy to see why. First, the place is an architectural marvel. The main concourse is palatial, and it is worth a gander when you are in the area. Additionally, it is so far away from the Chrysler Building, which is one of the essential skyscrapers in Manhattan. You can also easily walk here from the Morgan Library.
#3 – Indulge in Sports Betting
Now that sports betting and gambling are legal in New York, it is a must that you get a taste of it when here. While there are numerous traditional casinos in the city, leveraging a sport betting app would be ideal if you are short on time. In addition, some significant sportsbooks like Fanduel are offering promo codes in New York. So, please take advantage of it when you are in the city.
#4 – Explore Times Square
Whether you love it or hate it, Times Square is still an iconic part of Manhattan. So, it is essential you see it at least once in your lifetime. Though it is packed with people all of the time and will truly take over your senses, it is still a must that you see this area when in NY. Lined by towering billboards and people from all different countries, you won't be able to spend too much time here. So, make sure you use your time here wisely.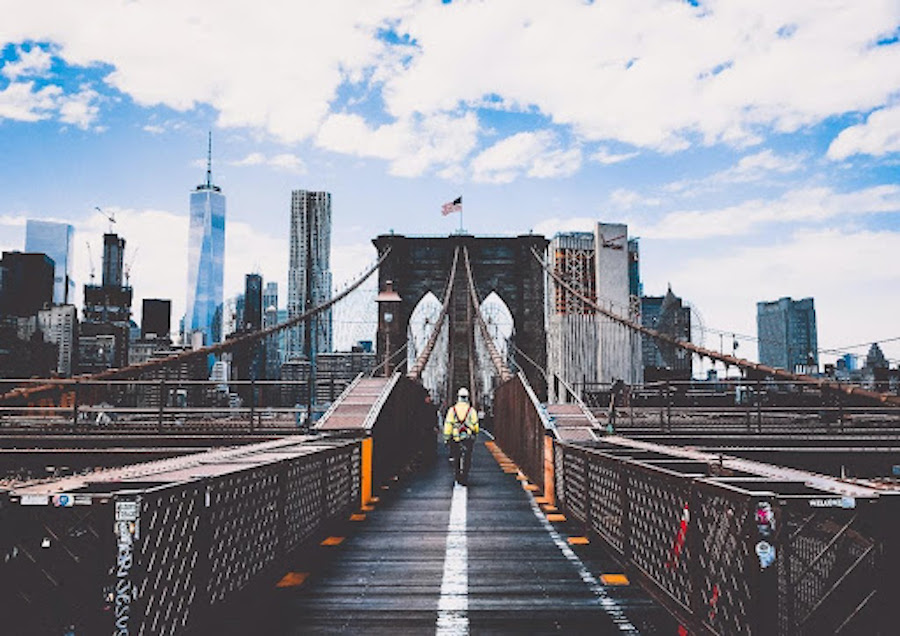 #5 – Hit the Morgan Library
Located in close proximity to the Empire State Building, the Morgan Library, as the name suggests, was once the private library of JP Morgan. After he passed away, he wrote in his will that he wishes it to be opened to the public, which is why you can still explore it hundreds of years later.
You do have to pay a small fee to enter, but believe us, it is totally worth a stroll around the reading room and the whole library itself. A visit here might take up around fifty minutes of your time, but it is a great place to break away from the hustle and bustle of the streets.
#6—Top of the Rock
Resting atop the Rockefeller Center, Top of the Rock will offer you a great view. There might be other viewpoints in the city, however, this is one of the classics. Additionally, you will get to enjoy a picture-perfect view of the Empire State Building.
If you plan to head here, ensure you book your tickets in advance, particularly if you want to be here before the sunset.
#7 – Explore the Brooklyn Bridge
Now, Brooklyn Bridge isn't technically in Manhattan, but walking to this attraction is going to be fun, especially if it is your first time in New York. Walk across this bridge, over to Brooklyn, and you will be blessed with some fantastic views of Manhattan and the wider city itself.
The walk will take you around forty minutes, but it is well worth it. After your stroll, stop at Dumbo in Williamsburg for an iconic Manhattan Bridge shot and some delicious lunch.