Paddle Boarding has become a great hobby for those that love water sports and enjoying a breeze of fresh air on beaches. If you are new to the hobby, one of the best investments you can make to guide your journey is getting a paddle board to call your own. It's more practical than having to rent equipment when going to the beach.
Forbes notes that paddle boards are gradually improving because manufacturers of the equipment are incorporating new technologies such as inflatable boards. With all the options available at your disposal, exactly what should you look for in a paddle board?
Picking The Hull
The hull is basically the body of the paddle board. According to Boat Beat, there are two types of hulls: the planing hull and the displacement hull. Each of the two has its own upsides and downsides. Picking one over the other solely depends on what you need and what type of paddleboarder you are.
The planing hull is a flat and wide type of hull. It offers more balance, and it's perfect for leisure paddleboarding. It's what you buy if you simply want to take in the sights of the sea. On the other hand, the displacement hull is shaped like the bow of the ship. This is used for exercising and competitive paddleboarding.
Solid vs. Inflatables
Aside from hulls, you also have to pick between a solid and an inflatable paddle board. According to the people behind  BOTE Board paddle boards, solid paddle boards are the best if you are picking performance and stability. Of course, you also have to make sure that you have the space to store this type of paddle board first.
Inflatables are the more portable option as you can inflate and deflate them whenever you want to. As compared to solid paddle boards, however, these are less stable. If it's for leisure paddleboarding, inflatable boards are a perfect choice for you.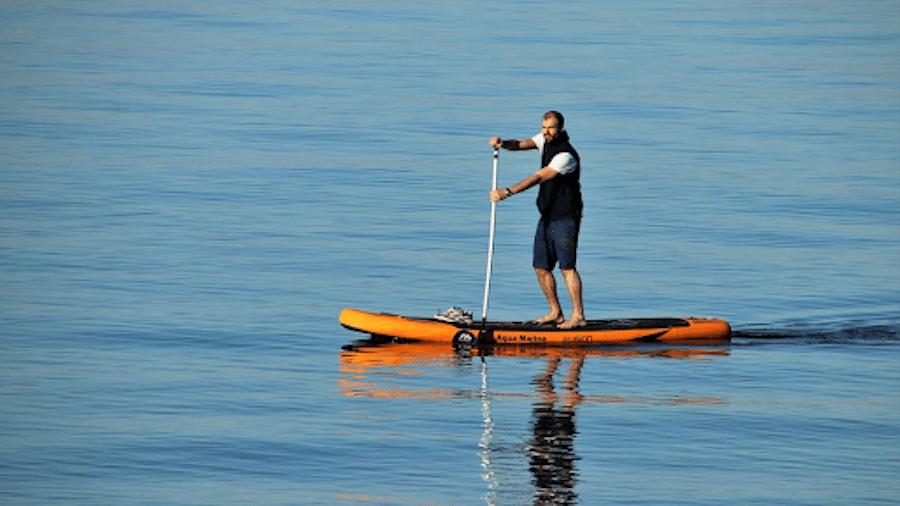 Choosing The Volume Properly
The volume of the paddle board is very important as it dictates whether or not the board can carry you. The higher the volume, the more weight it can support. Ideally, you'd want a paddleboard that can support your weight plus a few more pounds as you also have to consider the stuff you bring when paddleboarding.
Test Out Boards First
It's not ideal to buy your first board even if you haven't tested out the others yet. Go to rentals first and get a feel of what types of paddle board is perfect for you. The truth is that it wouldn't matter how high-end your board is as long as you aren't comfortable using it. As such, make sure that the board you're using perfectly fits your needs and abilities.
Paddleboarding is a great hobby that can be made even better if you have the right equipment. There are also some accessories you need to consider to make the hobby better and safer for you. As you become more experienced, you'll be able to easily discern the best boards for your skill level.
Paddle Board Featured Image Credit: Pixabay