Kanye West and Bianca Censori got married in a private ceremony last December. However, just 11 months later, the couple is now struggling. As per reports, they are taking a break from the relationship and now fans have possibly decoded the real reason their relationship is strained. So, why are Kanye West and Bianca Censori on a break? Keep reading to find out the details!
Bianca Censori Goes Blonde For Kanye West
Censori was working as a designer for Kanye's Yeezy brand since November 2020. Although it is unclear when the pair started dating, they did get married in December 20, 2022. This was when Kanye released a song dedicated to his wife named, "Censori Overload." However, the romance rumors started doing the rounds in January 2023 after they were spotted hanging out. Although the couple was going good for the first six months of their relationship, it seems like Kanye's controlling demeanor has taken a toll.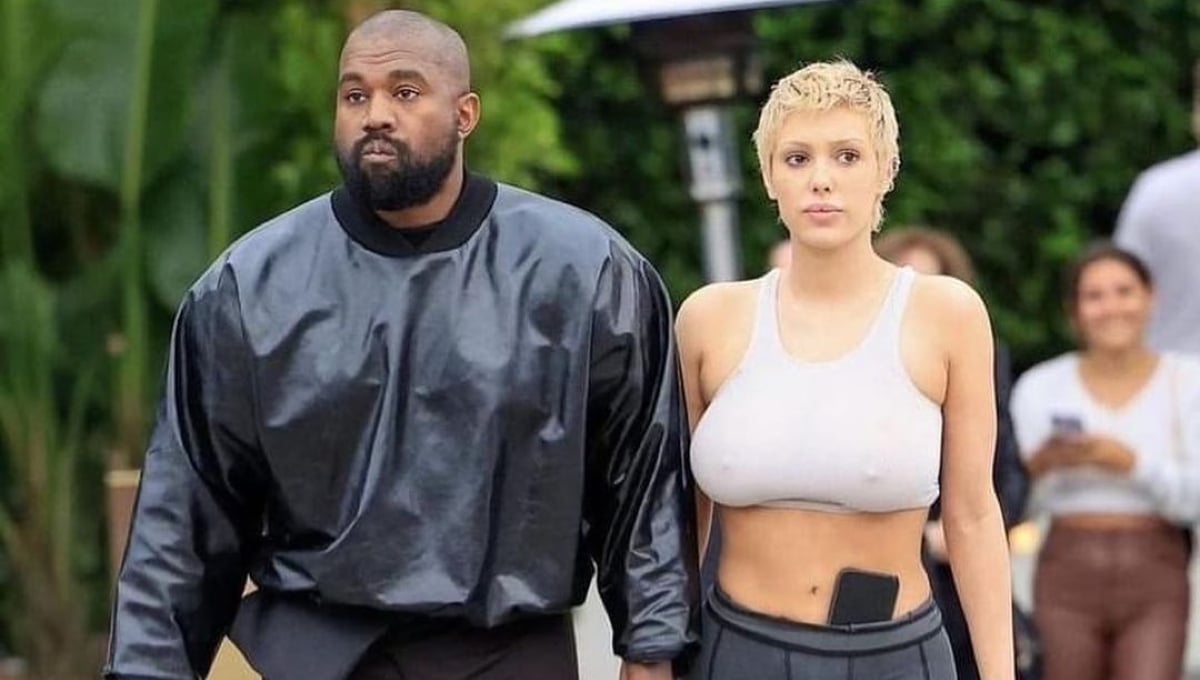 Not just that, even Bianca's family and friends feel she should stay away from him. Ever since the 28-year-old designer married the rapper, she has completely changed her look and personality to make herself more Yeezy-like. From going blonde with short hair to experimenting with bizarre fashion, these changes have also worried fans. Not just that, her family & friends have also pressured her to leave the Yeezy owner after he imposed strict rules that even controlled her dietary choices.
Censori's Family Doesn't Support Her Decision To Marry Kanye
An insider revealed that Censori's family never liked Kanye and even questioned her decision to marry the rapper. While on a break, Kanye is focusing on his music and Bianca has continually supported him by being patient. The insider also claimed that the rapper has been very happy and focused with his wife around but their relationship is surely struggling. This is especially true with people close to them having an opinion about their marriage.
On Reddit, fans discussed why the rapper and his Yeezy architectural designer are now struggling. One fan wrote, "It's been visibly obvious this relationship has taken a toll on her, I hope for her sake, they stay broken up."
"They were stupid to rush and get married like they did," claimed another.
A third fan wrote, "Being with Kanye has to feel like being in a cult."
Did Kanye West Cheat On Bianca Censori?
Not just that, there were also rumors of Kanye cheating on Censori and fans are now speculating that he admitted the same on his Vultures song lyrics.
The lyrics of the song read, "I don't know who I f**ked last night, I got Alzheimer's. Got pregnant in the threesome, so whose baby is it? Whose baby is it?"
Fans feel this is proof of him cheating on her and then admitting it through the song's lyrics. Although there is no proof to Kanye having any other relationship except for the one with Bianca, fans feel cheating could be a probable cause the couple has been drifting apart.
However, a source close to the couple revealed that Censori might go back to Kanye given the fact that she loves her new lifestyle.
So, what do you think of Kanye West and Bianca Censori's troubled relationship? Share your thoughts in the comments and check back with Urban Matter for the latest news!