RHOBH star Kyle Richards has finally set the record straight slamming people who claim that she is faking her marital woes for clout. On Tuesday, the 54-year-old socialite shared her thoughts on the Hot Mic podcast with host Alex Baskin. She claimed that these claims were "the dumbest things" she has heard ever since she became a part of Real Housewives Of Beverly Hills. So, is Kyle Richards really talking about her marital troubles to stay relevant or is there any truth to it? Keep reading to find out the details!
Kyle Richards met Mauricio Umansky, a well-established real estate agent in Los Angeles in 1994. Soon after, in 1996, the couple got married and they share three daughters. However, back in July, the couple announced their separation after almost three decades of marriage. Yet, they haven't filed for divorce claiming that they hadn't wronged one another in their relationship.
Kyle Richards Quashes The "Gold Digger" Theory
Ever since their separation, the estranged couple continues to share the same roof and even go on vacations together as a family. Moreover, Mauricio has refuted any claims related to Emma Slater, who was his partner on Dancing With The Stars. Yet, Kyle is skeptical about his relations with Emma. And during BravoCon, she mentioned their separation as a divorce.
However, several fans claimed that Kyle has been magnifying and even fabricating her marital woes to stay relevant. Some even dubbed her a gold digger claiming she was with Mauricio for money. Refuting these claims, Kyle mentioned on the podcast, "That is one of the dumbest things I've maybe ever heard in these 13 years. I'm going to pretend that I'm separated and torture my children so that people tune in. I mean, it's just the dumbest thing I've ever heard."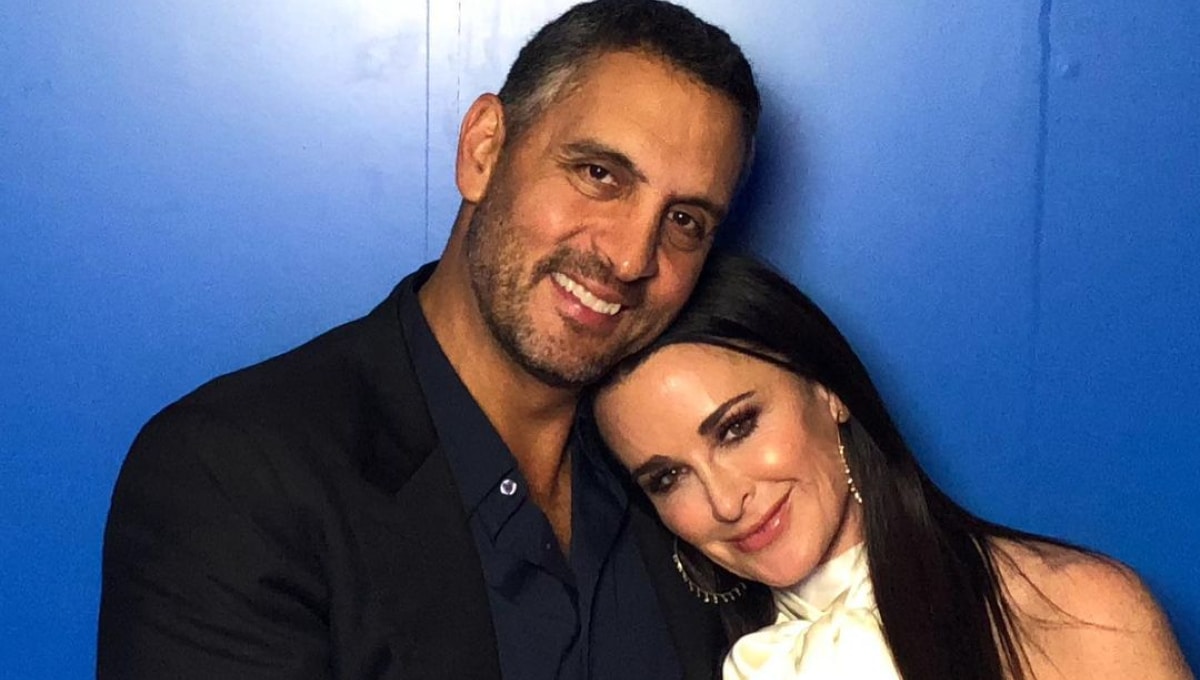 She further explained, "What human being would create a story like this for? No offense, Alex. I love you and everybody with the show. But who would do that for ratings? Put their family through this?"
The Bravo star clarified that she cares more about staying relevant among her family and friends. Although she loves her gig on the RHOBH show, she is also good without it and doesn't need to fabricate stories to stay in the market. The TV star also explained her stand on being called a gold digger stating that Mauricio didn't have any substantial wealth when they got married and whatever they have today belongs to both.
Watch the sneak peek of the podcast here. 
Was Kyle Richards In An Open Marriage?
Richards also addressed several other rumors circulating on social media including the one that theirs is an open marriage.
On Reddit, a fan claimed, "I think Kyle is too insecure to be in an open relationship. I think she finally got tired of Mo cheating and she started working on herself and then realized she doesn't need someone that treats her like that."
Another speculated, "Kyle is too insecure to allow an open marriage. I think the kids moved out, she and Mo were coming up on 30 years and were simply growing apart. Couple that with a mid-life crisis and bam."
So, what do you think of Kyle Richards' ongoing relationship issues? Do you think she is chasing clout? Sharing your thoughts in the comments and check back with Urban Matter for the latest news!