A blender is one of the handiest tools that you can have in your kitchen. From having some smoothies in the morning after your run to grinding pesto leaves for your pasta, it is most likely that your blender will be able to do it all. When it comes to blenders though, you need to get one that best suits the types of cooking that you frequently do for you to be able to maximize its use.
Type of Cooking
Before you get yourself a blender for your kitchen, you first need to think about the type of cooking that you usually perform. From there, you will be able to determine the perfect blender that will fit your needs. There are typically two types of blenders, one is the jar counter blender or the countertop blenders and the other is the immersion or stick blender, which is also known as a handheld blender. The former is best for making puddings, smoothies, and sauces to name a few while the latter is perfect for mixing and blending small batches of food in a bowl.
There are also personal blenders that are designed for single servings, as well as high-performance blenders which are much like countertop blenders, only that the latter is top-rated. This means that it can process both hard and soft ingredients, with some even capable of grinding wheat into flour. Thereby, if you are a chef in training, then you may want a multipurpose high-performance blender to serve a wide variety of functions in the kitchen.
As soon as you figure out your needs and preferences, the next thing that you need to do is to check out the kind of blender that is right for you. In line with this, below are some of the things that you need to look for in choosing the perfect blender.
Blades
The blades are considered to be the most important part of the blender because it is the one that processes your food. To date, high-quality stainless steel blades are still the most popularly preferred because they are the best materials. In this case, you can also consider the Vitamix 5200 blender which has been a staple in many kitchens for quite some time already. Its first model came out around 13 years ago and now you have various options to choose from. Nonetheless, all models come with stainless steel blades that you can rely on when it comes to extremely fast pulverization of the food you intend to process.
Size
Another thing that you need to consider when it comes to choosing the perfect blender is its size. Different types of blenders vary in size, with some able to fit a couple of cups, while others can accommodate up to 14 cups of food. In case you are concerned with your storage space or where you will put it in your kitchen, then a compact single-serve blender may be your best choice.
On the other hand, if you have ample space in your kitchen, you can get a standard size blender, which can already process food for 6 to 9 people. If you need a high-performance one though, make sure that you have the space for it in your kitchen because they tend to be larger.
Speed and Power
You should also look into the speed and power that a blender can offer before you purchase one. Ideally, you should go for a blender with at least 3 speed settings because anything less than that will limit your control. On the other hand, any more than 10 can be quite overwhelming and for sure you won't be able to maximize the use of all the speed settings in this case.
When it comes to power, 500 watts should be enough for a typical workload of a blender. This power specification is sufficient for you to experience true versatility in your kitchen. A blender that is rated 300 watts will already allow you to blend most ingredients but when it comes to chopping, you may not be able to process the hardest of ingredients. On the other hand, a blender with a power rating of over 700 watts will allow you to make your own peanut butter or even process grains into flour.
Features and Special Attachments
Before you get your hands on a blender for your kitchen, make sure that you also look into its features and special attachments. For instance, you can consider whether its blades can be removed for easier cleaning. You should also consider whether or not it has an easy locking system. Some even come with special attachments and accessories such as an additional breaker, chopper, whisk, rubber mat for grip, personal cups, chopping or mixing bowls, or even a coffee grinder to name a few.
Make sure that you think about the amount of noise that you can handle as well because a blade that is spinning up to 20,000 revolutions per minute (RPM) will surely make a certain amount of noise in your kitchen. Just keep in mind that the more power your blender has, the noisier it tends to get. Nonetheless, there are high-performance blenders that feature a special sound absorption function to lessen the noise that they are making.
Price
Finally, make sure that the blender you are eyeing fits your budget. While there are several options for you to choose from when it comes to blenders, it still boils down to the amount of money you are willing to spend on this handy kitchen gadget.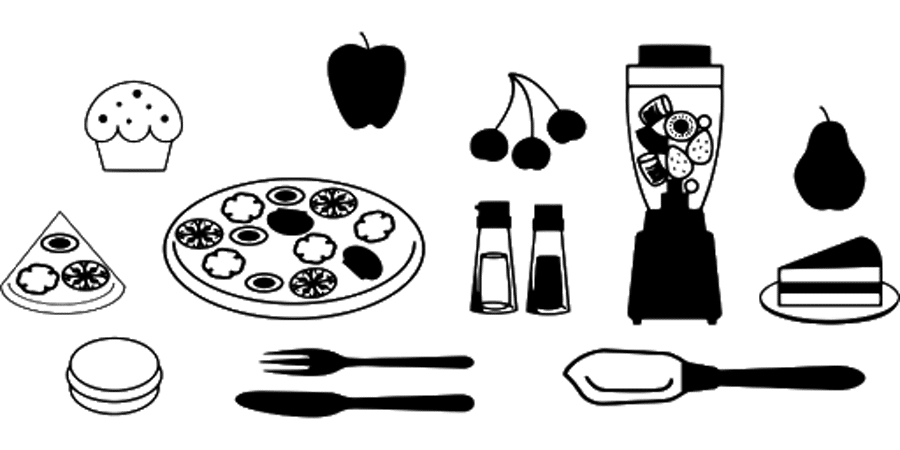 In choosing the perfect blender, you first need to determine what you will mostly use it for. From there, make sure to look for the things such as those listed above. Other than that, you can also consider the warranty that the manufacturer offers, as well as the customer reviews of a similar blender you are interested in. It will also be best to go for a trustworthy brand to ensure quality. All these are geared towards ensuring that you get the perfect blender that best fits your kitchen and suits your lifestyle.