If you read our post about six cocktails to make at home this Valentine's Day, you know we love any excuse to eat and drink well. But what we don't love is spending all day in the kitchen for lackluster results. So we collected six easy Valentine's Day recipes that you can cook for your Valentine's date at home–even if your Valentine's date is yourself. Pair one with a cocktail from our list for decadence with minimal effort.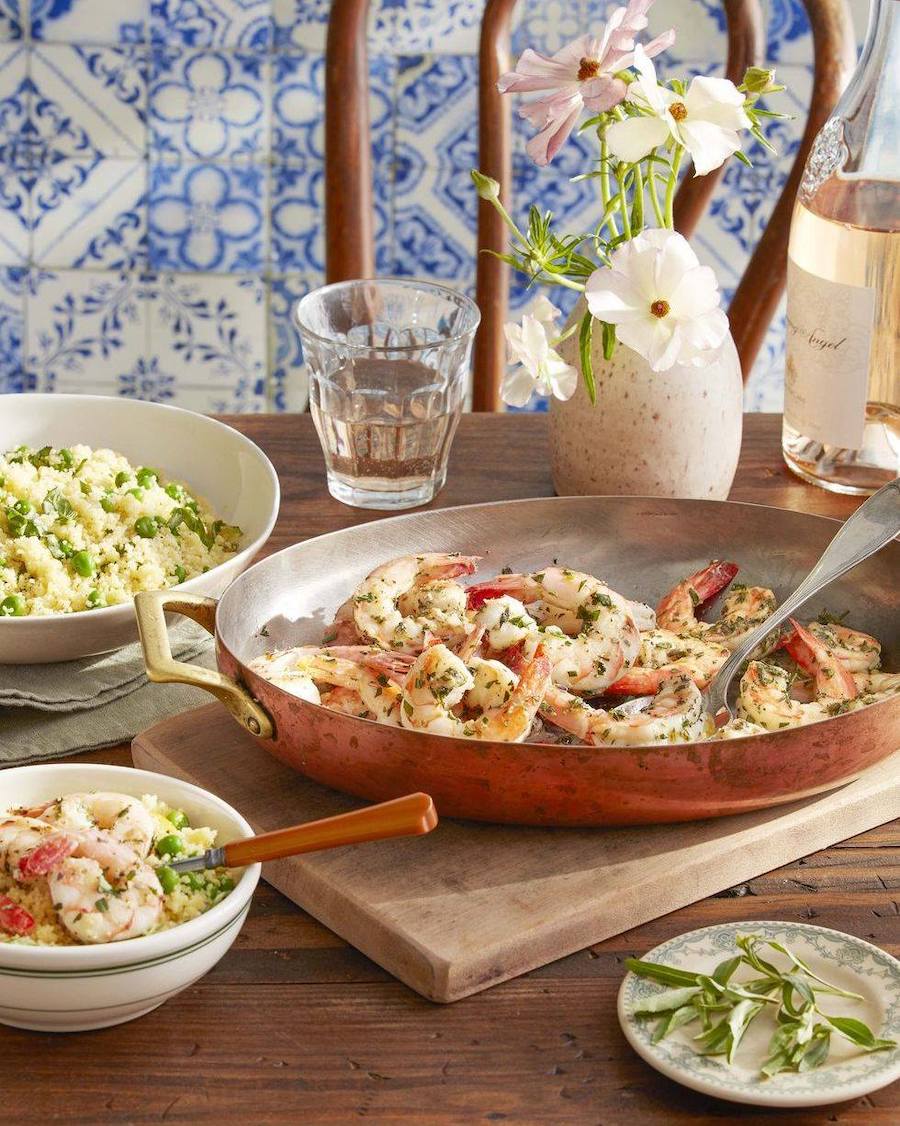 Herbes de Provence Shrimp with Basil
Is it just us or do shrimp always feel fancy? Not only that, they only take five minutes to cook, so if you forget that it's Valentine's Day until 5 pm, pull out a bag of frozen shrimp and whip up this recipe. Pro tip: always keep a bag of shrimp in the freezer just in case. We recommend saffron rice to go along with it, with about a ¼ cup of fresh basil and a few teaspoons of lemon zest folded in at the last minute. All those herbs and citrus are ideal for a gin-based cocktail, the Bitter Hearts Club, our reimagining of a gimlet. This recipe is best paired with this lobster ravioli.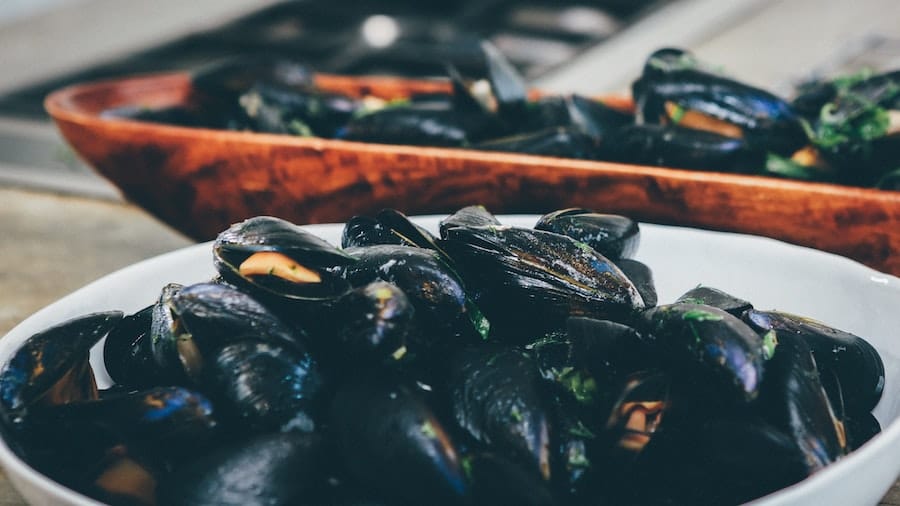 Mussels with White Wine Sauce
Mussels are so easy; there's no good reason people only order them when they're out at restaurants. The return of safe indoor dining will be awhile, so learning to make mussels for yourself is a nice interruption to your weekly meal prep monotony. This easy Valentine's Day recipes only takes six ingredients. Adjust the amounts as you see fit because four garlic cloves are never enough (for anything, ever). Once you get comfortable steaming mussels, the flavor combinations are endless. Don't forget the crusty French bread for soaking up the broth, and pair it with the Single Rosé, a cocktail featuring sparkling rosé wine.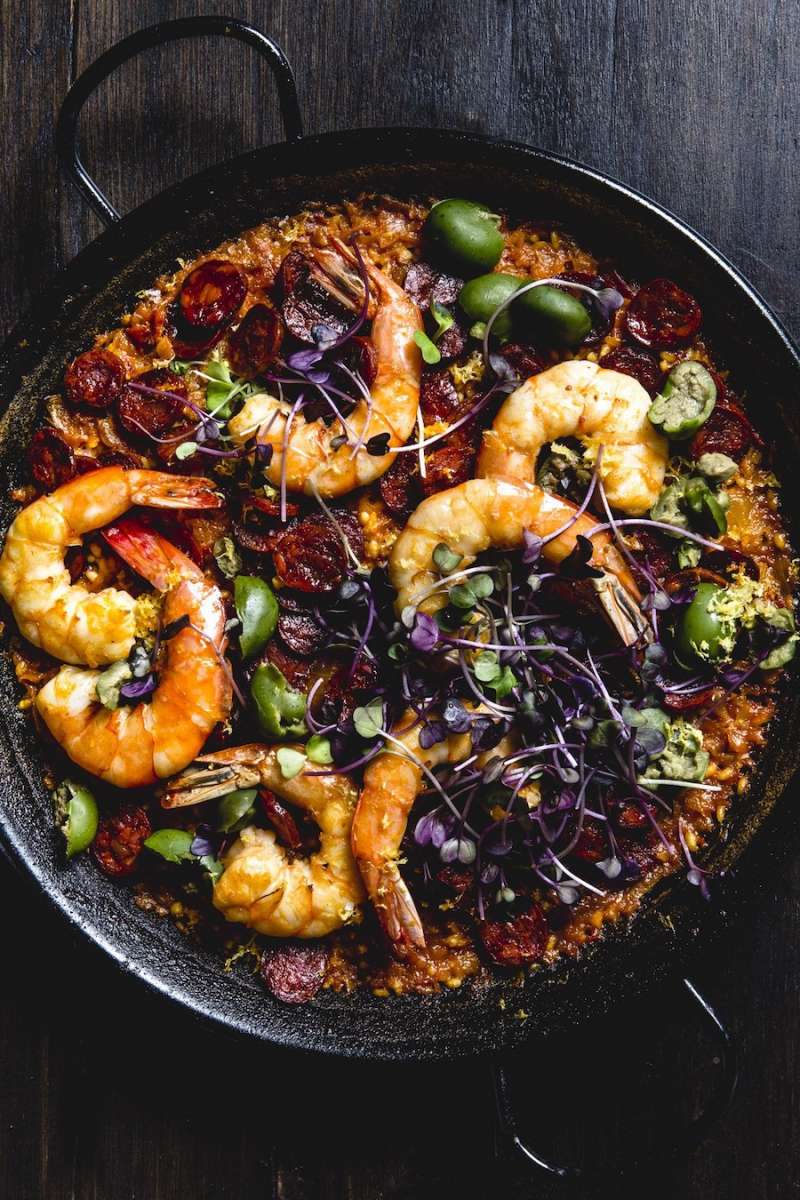 Shrimp and Chorizo Paella
This recipe may feel intimidating at first, but it's just a quick 30 minutes to a spicy, savory dish that looks fancy with minimal effort. We recommend using jumbo prawns in their shells for the spectacle. Paella doesn't get enough attention as an easy, delicious weekly meal. Which, all the better for you since now, you can wow a date with your incredible international culinary skills. Serve it alongside our riff on the French 75, the Brief Romance–the honey will highlight the saffron threads and chorizo spice.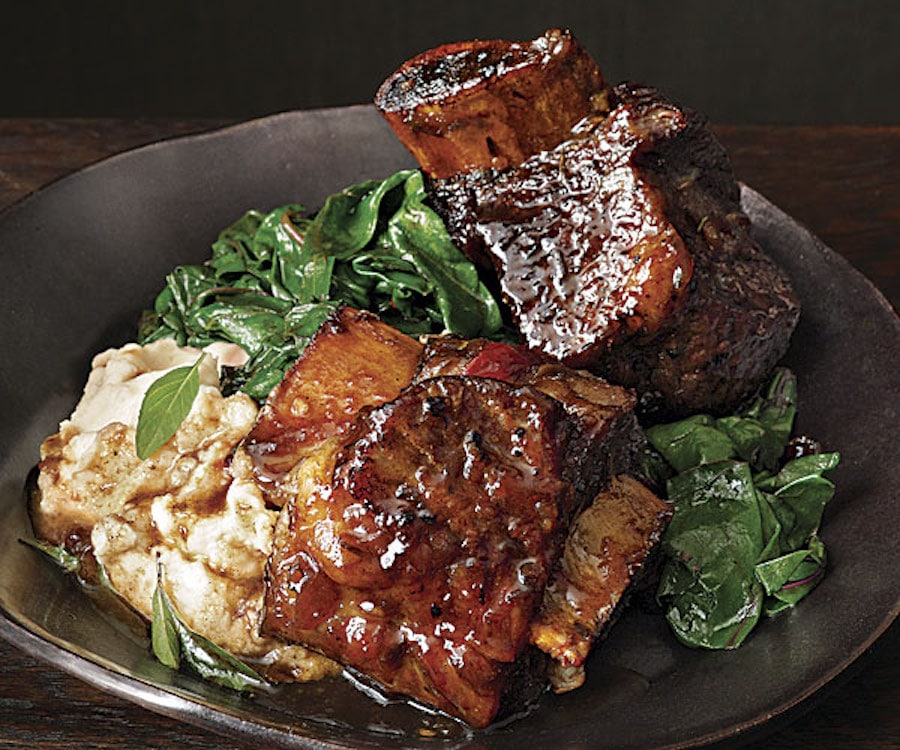 Slow Cooked Short Ribs with Lime and Basil
If you don't have a slow-cooker, then you're sick of hearing people rave about how much they love theirs. If you're a proud Instant-Pot owner, then you already know. This très-fancy meal is super simple to make. Instead of rushing around in the kitchen right before dinner (not sexy), you can just plate the short ribs, shake up our cocktail pairing, the Red Hot, and enjoy dinner. Granted, it requires a little forethought and browning short ribs at 10 am, but you'll learn how to make a lime marmalade, which we promise will serve you well in future endeavors to woo with cooking.
Gordon Ramsay's Steak
You're in for a treat if you've never watched Gordon Ramsay talk about cooking steak. The man is obsessed with well-prepared food. His three-minute video will convince you that cooking a perfect steak is easy. That may not be totally true, but you might as well try. If you're spending Valentine's Day alone, this is the perfect meal. A well-cooked steak is an act of self-love. Tap into your inner Ron Swanson this Sunday by pairing a New York steak with a good Scotch or a classic cocktail like the Blood and Sand.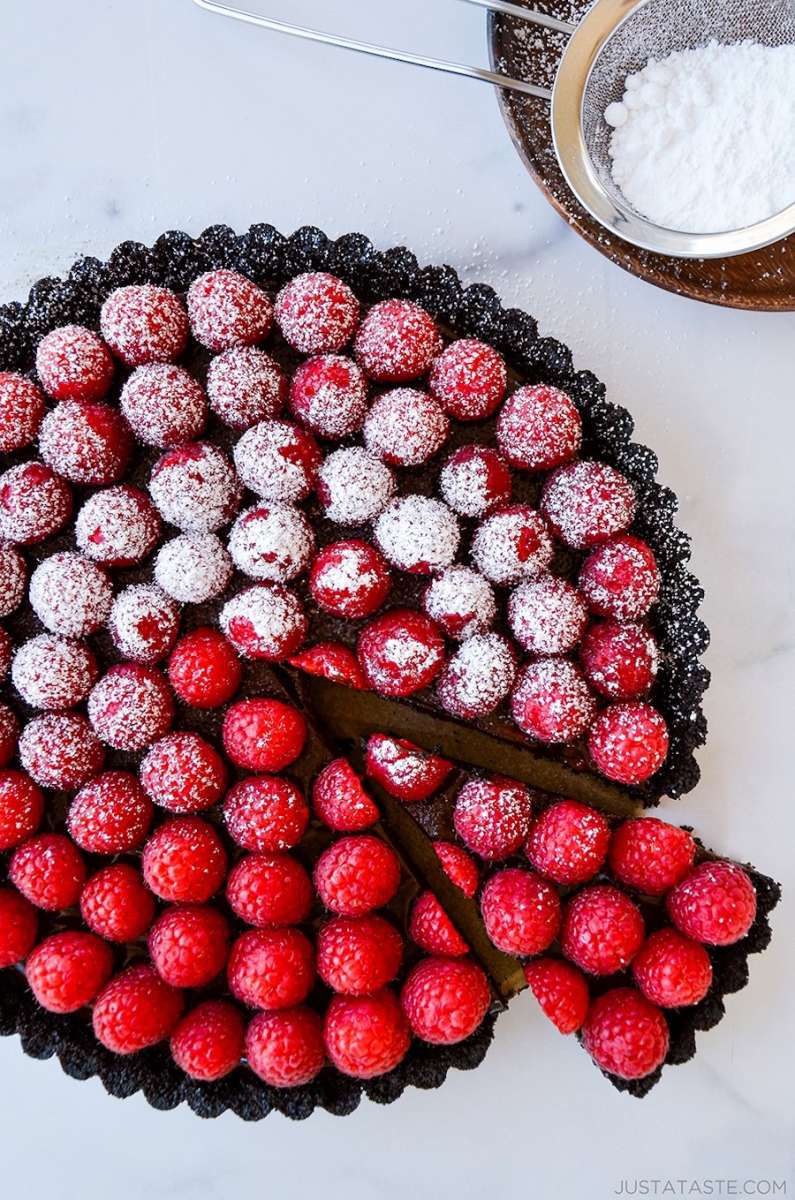 No-Bake Chocolate Tart with Raspberries
You can still wow your date with an incredible dessert, even if you opt for dinosaur nuggets for dinner (power move). This no-bake tart leaves plenty of room for swapping out semisweet chocolate for dark chocolate or opting for a layer of strawberries or blackberries on top. The crust is classic Oreo cookies, but we recommend switching them out for Tate's Double Chocolate Chip for an even more decadent and refined dessert. If you're solo for the holiday, you may feel a little apprehensive about making an entire chocolate tart just for yourself, but just go for it. Do a socially distanced drop-off for your Gal-entines or Pal-entines friends. We paired this dessert with our Box of Chocolates cocktail to hammer home what Valentine's Day is really about–sugar.
Valentine's Day Recipes Photo Credit: Photo by Jimmy Dean on Unsplash