Imagine waking up to the sound of the ocean and basking in the sunshine! If you enjoy a warm climate and want to live near the beach, move to Garden City.
South Carolina is the land of sweet southern hospitality and even sweeter ice tea. If you want to chase away the Northeast and the Upper West's harsh cold winds, South Carolina is just the place for you. South Carolinians live the beach life. The most wanted neighborhoods in SC are all near the beach. The Myrtle Beach-Conway-North Myrtle Beach Metro Area attracts millions of tourists each year. Yet, one CDP in that area has a small population of approximately 10,000 people.
If you're looking for the best places to live in the U.S., Garden City is a little gem hidden on the edge of Horry County.
Why Garden City?
What Makes Living In Garden City Attractive?
Garden City has many attractive qualities that make it a perfect place to live.
First of all, it's close to the ocean, and you can even live right on the beach. Having the ocean so close means you will have access to various seaside recreation, including water sports, bird watching, and fishing.
Golf is important to South Carolinians. Hence there are plenty of golf centers and mini-golf courses nearby. Unlike Myrtle Beach, Garden City is quieter, and the tourists don't swarm the area as badly. You will find some good schools in and near the area.
The housing is versatile, as you will find anything from beachside modern high-rise condominiums to quaint neighborhoods filled with beautiful private homes.
Cost of Living in Garden City
Starting with the housing cost, the median price of housing is as cheap as $146,400, which is much lower than the state median.
Despite being a tourist area, the cost of living is lower than the usual beachside places. The cost of living also happens to be approximately thirteen percent lower than the national average.
Peaceful Environment
If you live in South Carolina, living by the beach is the best thing you can do. Garden City is so perfectly located, you wouldn't even have to drive miles to reach the beach – let alone having to just daydream about faraway oceans.
There are a few options for shopping, and even if you find life too slow-paced at The Garden City, places you will like to visit are just a few minutes away in terms of driving. The Garden City pier, itself, is such a beautiful and happening place to visit, and living there means you will get to go every day!
The crime rates are low, and the environment isn't too crowded by tourists. It is a family-friendly environment suitable for everyone.
Where to Live in Garden City
Beach Community
Even though life in Garden City is slower-paced than Myrtle Beach if you want to live in an active community, opt for living in the seaside condominiums.
The housings are available in coastal style beach houses, both for condominiums and private homes. You will find many Condos for Sale in Garden City SC, ranging from luxurious high-rise condominiums to cheaper small units.
The beach is the most happening place for socializing, where friendly locals and exciting tourists come together. This is where you will find plenty of bars and restaurants, and can experience the sub-tropical nightlife.
Becoming part of the beach community is highly recommended for youths or young couples looking for a refreshing life in a social community.
---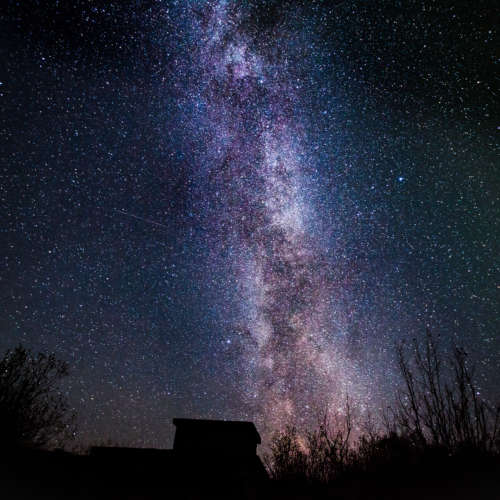 Find the Best Places for Stargazing
Wanna catch some stars on your travels to SC? View our list of the best places for stargazing.
Find the Best Places to Go Stargazing
---
Inland Community
You will find inland parts of Garden City lined with low-rise condominiums or beautiful private houses. The private homes often come with patios, where you can spend hot summer days sipping cocktails.
If you are tired of city living and are looking for a more relaxed environment, the palmetto-bordered Garden City is exactly what you are looking for.
For older couples, this is the kind of place where you would like to spend your life after retirement. The cost of living is low, the environment peaceful with chances of enjoying calm hobbies like fishing or golfing.
This is why you will find many retired couples living in Garden City. There are even some retirement homes available in the area.
Final Thoughts
Garden City is a warm, calm, yet vibrant place to live. Come live in this pearl by the sea, where the people are friendly and easy-going, and life is fun and relaxing, where you can build a relaxed and happy future.
Featured Image Credit: Personal Use