James Bond is the most iconic character in film history. The legendary agent of the British Secret Service equipped with a license to kill has graced screens for over 50 years and will continue to do so as long as there is an audience willing to see the character in thrilling spectacle. But who will be the next James Bond?
The character has been able to be a part of our lives thanks to the performances of several incredible actors including Sean Connery, Roger Moore, Pierce Brosnan and the man who has brought 007 to new heights, Daniel Craig. Speculation has circulated for the past several years on whether or not Craig would be willing to return to the character following his comments of "slashing his wrists" rather than returning for another film and along with this speculation, rumors have persisted as to who would take other the role once Craig retires from it. Could we see a star with a blockbuster pedigree take over or a relative newcomer with an award resume? What about a woman? Let's take a look at some potential candidates to become the next Bond.
In recent weeks, there have two big names floating their candidacy to replace Craig: Tom Hardy and Henry Cavill. And realistically, only one of these names actually has a chance to become Bond. Hardy's name has been the perceived frontrunner for a while now with several news outlets reporting him as being cast in the role recently. The producers of the Bond franchise—Barbara Broccoli and Michael G. Wilson—have never announced the next actor while there's still somebody cast in the role so it's unlikely we will be seeing an official announcement regarding the next actor until after the release of No Time to Die. The issue with both Hardy and Cavill is that while they have the necessary experience and have the star appeal to draw in audiences, they have almost become too big for the role. Hardy rose to prominence after frequently collaborating with Christopher Nolan in Inception, The Dark Knight Rises and Dunkirk as well as an Oscar-nominated performance alongside Leonardo DiCaprio in The Revenant. Hardy also has the dishonor of starring in one of the worst reviewed films in 2020 with Capone, a biopic of the infamous gangster during the last years of his life. He's also in his early 40's so if he were even cast in the role, he'd only be realistically available for one or two films and be more a stopgap between Craig and the next actor. 
Turning the spotlight towards Henry Cavill, he certainly seems like a logical choice. He's handsome, British and has a wealth of experience in the espionage genre following roles in The Man from U.N.C.L.E. and Mission Impossible: Fallout. However, Cavill has a full plate of commitments in the next several years including reprising his role as Superman in the upcoming Snyder Cut of Justice League as well as any future cameo appearances he will most likely do in future DC Extended Universe films. He's also committed to a starring role on Netflix's The Witcher. His age also becomes an issue as he is approaching 40 and while Cavill could be a trendy pick to become 007, he'd also be seen as more of a stopgap and appear in only a handful of films before moving on. However, both Hardy and Cavill could be potential Bond villains in future films. Hardy especially has the resume the producers are seeking in casting villains and Cavill has experience in playing darker villains and even anti-hero type characters and both actors could certainly help to solve the inevitable villain problem they will have after Rami Malek appears as Safin in No Time to Die.
In addition to these big name actors, several up-and-coming actors have risen to the top of the producer's wish list including Richard Madden and James Norton. Madden's name will sound familiar to fans of Game of Thrones after playing Robb Stark for the show's first three seasons and starring in the BBC miniseries Bodyguard for which he won a Golden Globe for Best Actor. It's reported that producer Barbara Broccoli had placed Madden on her short list to replace Craig after watching this series and has even begun preparing the actor to take over the role. Madden is still in his early 30's, he is Scottish but is capable of pulling off a British accent, has a solid resume including supporting roles in Rocketman and 1917 and his star is on the rise as he is set to star in Marvel's The Eternals as part of an ensemble cast. Norton is relatively unknown to international audiences but he has been a mainstay on British television for over a decade while pulling down a British Academy Television nomination for Best Supporting Actor. American audiences may recognize Norton following his performance in Greta Gerwig's Little Women as an early object of Florence Pugh's character's affection. Norton is seen as a dark horse to be cast as Bond but he checks most of the boxes when a new actor is sought for the role; he's young, has a flexible schedule and while he may not have international prominence, he has a solid working reputation among television and theater. Of these two actors here, Madden is the most likely to be cast as James Bond given how rumors have still persisted after two years following Bodyguard and the fact that he has not been cast in any roles beyond The Eternals.
---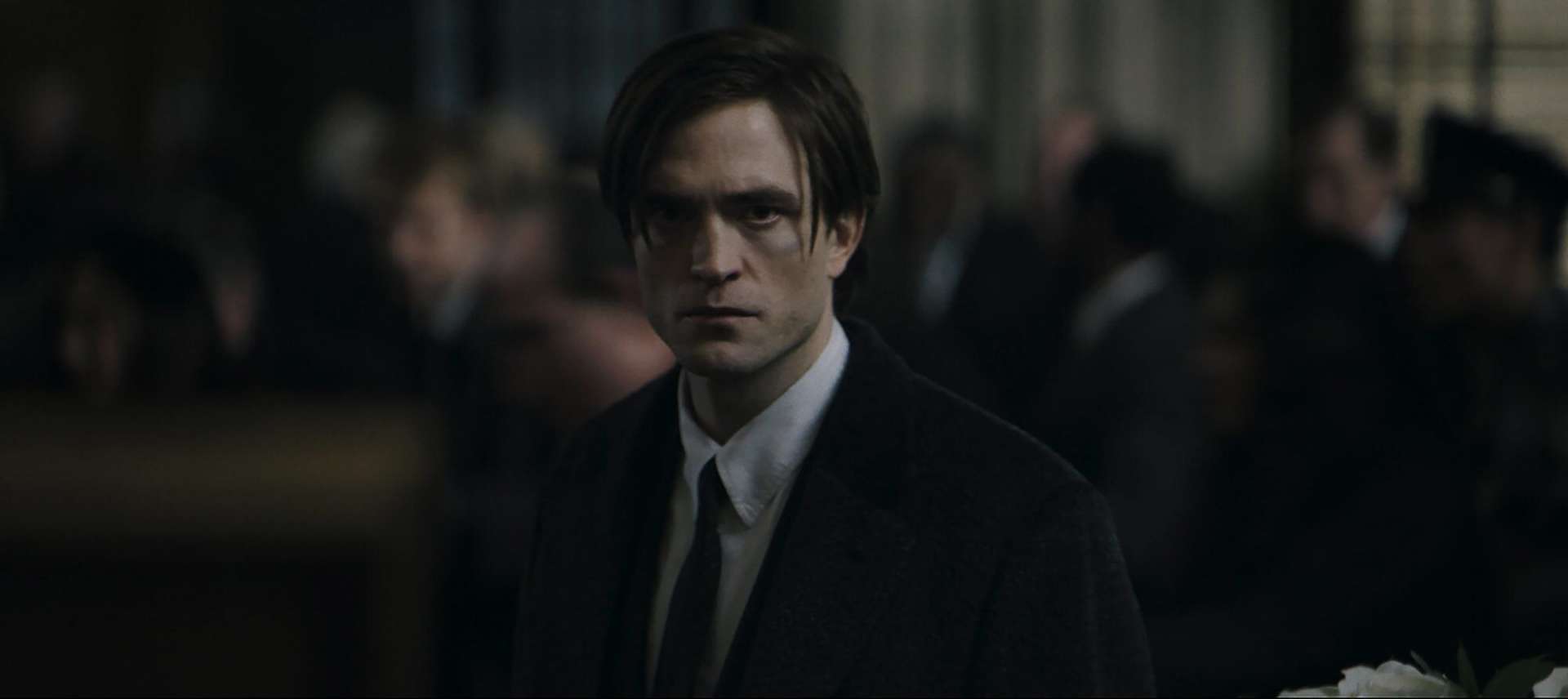 Watch the Newest Batman Trailer Here
Looking to satisfy more of your movie buff needs? Here's what you should know about the latest Batman trailer.
Find Out What You Need to Know About Latest Batman Trailer
---
Now, these rumors wouldn't be exciting without a wrinkle and there has been an argument gaining momentum among filmmakers and even former Bond actors that a woman should be cast to play Bond. Obviously, the nature of the character would be changed slightly including the name (James to Jane, etc.) but an interesting fan theory has been surrounding Bond for years that the name itself isn't the name of the character but really more of a code name assigned to the 007 number and given to whoever is currently operating as that number. There are two names to keep an eye on in case the producers elect to go this route: Charlize Theron and Lashana Lynch. Theron's resume speaks for itself especially in terms of the badass characters she's played over the past decade including Furiosa in Mad Max: Fury Road, Atomic Blonde and most recently in Netflix's The Old Guard and would give instant credibility to a new female 007.
If Lashana Lynch sounds slightly familiar, it's because she is set to costar in No Time to Die as Nomi, a new 00 agent that was promoted sometime after Bond's retirement. It's unclear whether or not Lynch will be playing 007 but it's been made clear through trailers that Nomi is not an agent to be trifled with as she even goes to the point of threatening to shoot Bond in his working knee if he gets in her way. If Lynch's character is well-received in No Time to Die, it's possible that she could return in future films. No one would be opposed to Theron appearing in the franchise in some capacity either as a Bond Woman or even a villain (she has experience here, too, playing Cypher in the latest Fast & Furious installments) as female villains are incredibly rare in the franchise or they are somehow necessary to the primary male villain. 
While audiences now have more time to anticipate No Time to Die, they can continue to speculate who will replace Daniel Craig but the job isn't exactly to replace Craig. To put it simply, he is responsible for the financial and critical success of his Bond films and he has done an exemplary job of modernizing the character after decades of marginal growth and even stagnation. Let's not forget that many people initially hated the casting of Craig with most of the arguments pointing out that Bond isn't blonde which with the benefit of hindsight, is simply an asinine point. We should embrace whoever the producers elect to carry on the legacy of the legendary spy and be willing to accept whatever they bring to the character. 
No Time to Die will be released in theaters on April 2, 2021 following delays due to the COVID-19 pandemic. No Time to Die is directed by Cary Joji Fukunaga and stars Daniel Craig, Rami Malek, Lea Seydoux, Jeffrey Wright, Ana de Armas, Lashana Lynch, Naomi Harris, Ben Whishaw, Ralph Fiennes and Chrisoph Waltz.
Featured Image Credit: James Bond 007 Facebook