Have you ever been stuck in traffic and wish you could just fly over all those cars to reach your destination? Your wish may become a reality in the near future, thanks to the CityAirbus, an "eVOTL," aka "electric vertical takeoff and landing vehicle" currently in development at Airbus. The aerospace pioneer is one of several aircraft manufacturers that are currently working on this new form of urban transportation. These vehicles are electric, autonomous, and take off vertically like a traditional helicopter, but with far less noise and emissions.
Instead of getting into an Uber or Lyft and pulling right out to a traffic jam, you would be able to slip into the CityAirbus and fly over a line of cars, reaching your destination at least three times faster. You read that right. Airbus is developing a flying taxi!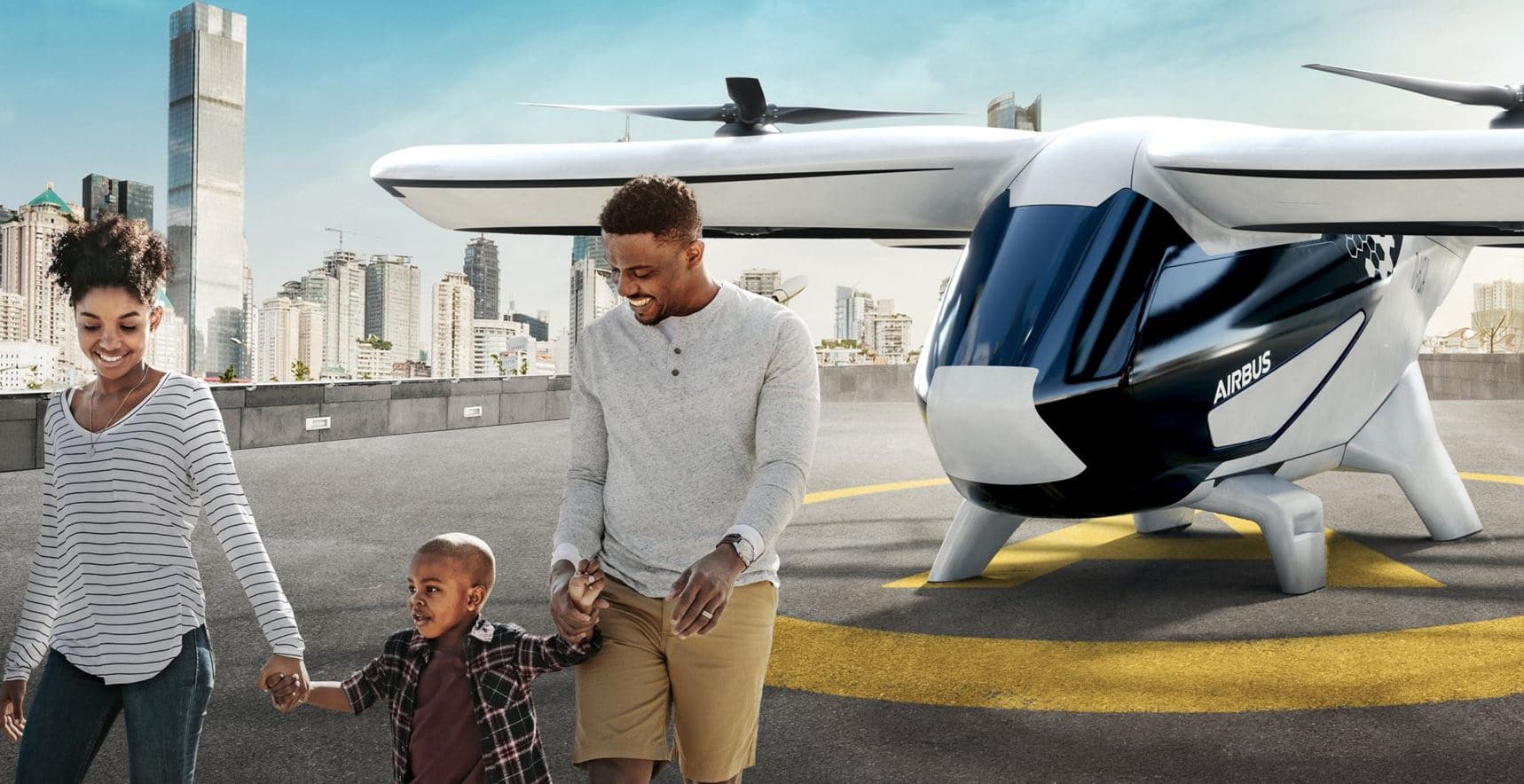 What exactly are eVOTLs?
An electric vertical takeoff and landing vehicle is pretty similar to a traditional helicopter, but the electric part of eVOTL means these aircraft are much quieter and more efficient than their predecessors. One of the primary purposes of an eVOTL is to hopefully transform urban transportation options and help solve congestion issues.
In addition to Airbus, companies like Porsche (in partnership with Boeing) and the air-taxi startup Lilium are working to develop their own eVOTLs.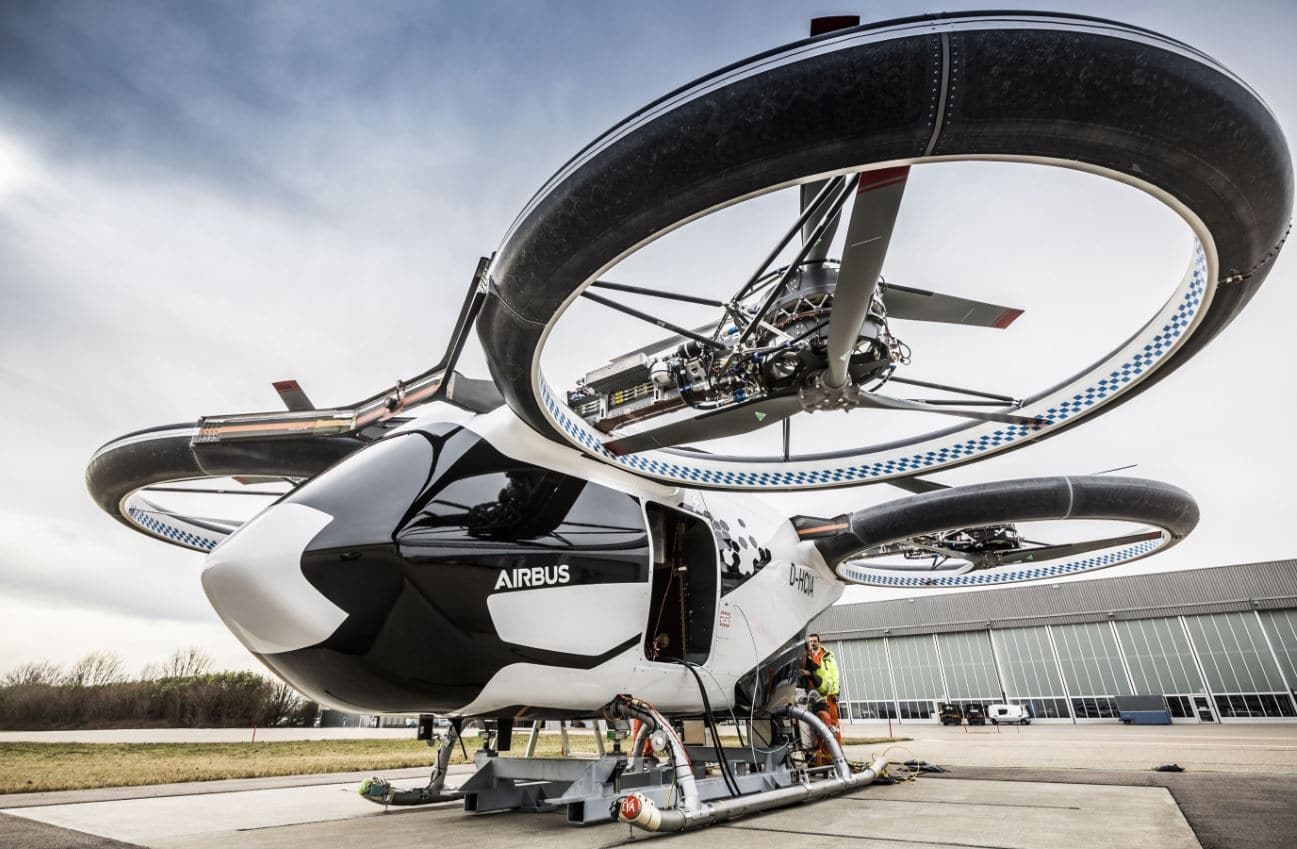 What makes CityAirbus unique?
This eVOTL is made by Airbus. In a recent demonstration of the vehicle's capabilities, media representatives and public officials were able to see just what makes this aircraft so exciting.
The CityAirbus is completely eclectic and can hold up to four people. That's good news for the environment as carpooling and the use of electric vehicles are two of the best ways to reduce carbon emissions. It is autonomous and can run for up to 15 minutes at a speed of 120 kilometers per hour (that's about 74 miles per hour).
This "flying taxi" has a battery capacity of up 110kwh and boasts 8fixed-pitch propellors and 8 x 100-kilowatt electric motors. With over 100 test flights completed, the City Airbus is firmly on the leading edge of the eVOTL industry.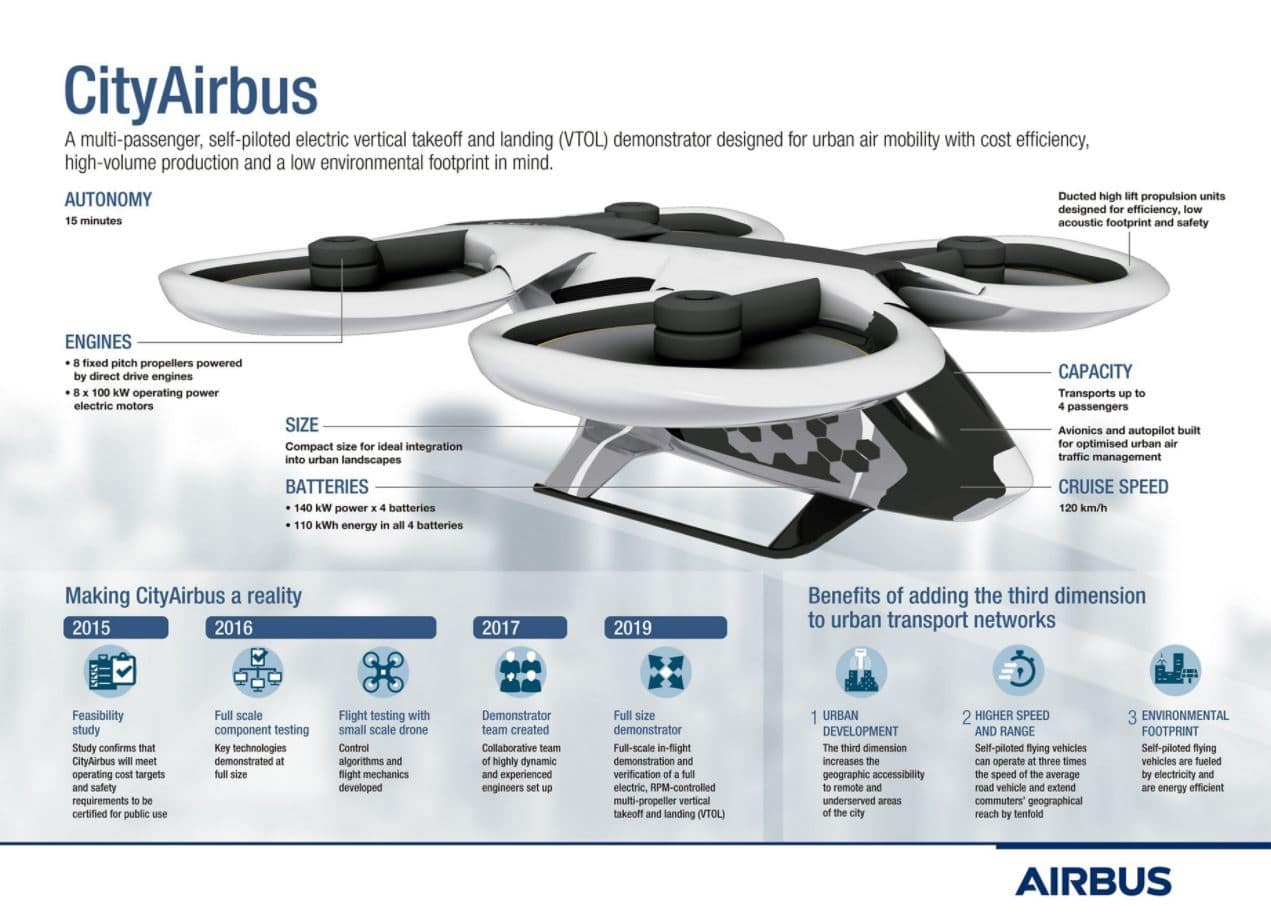 How soon can we expect flying taxis?
A flying vehicle has been a staple of sci-fi shows and future technology predictions for more than 100 years — almost as soon as cars where invented, people predicted they'd be able to fly one day. While we're not quite there yet, eVOTLs like the City Airbus are getting us one step closer.
For now, the next step is to continue developing eVOTL technology and conducting test flights. Another important facet of the feasibility of flying taxis, and a potential hold up, is logistics and infrastructure. Adding a brand new class of vehicle to our current commuter set-up would require new government regulations, safety procedures, construction of take-off and landing zones, and additional technical considerations.
---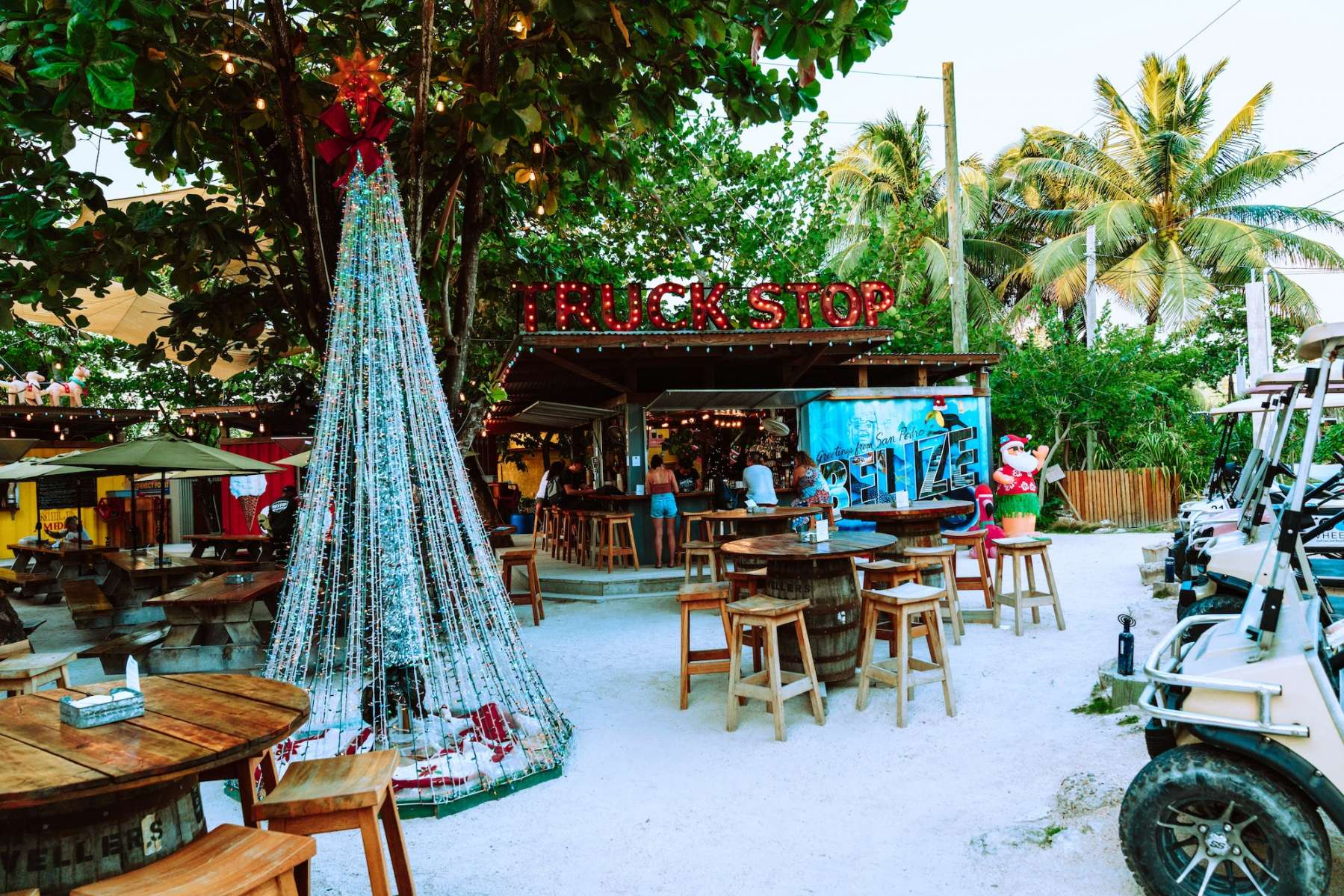 Find Which Countries are Reopening in August
Need to get on a plane rather than a taxi? View our list of which countries are reopening in August.
Find Which Countries are Reopening in August
---
Unfortunately, this red tape may mean that the City Airbus, or any other brand of the flying taxi, may not be available to the masses for several more years.
Featured Image Credit: Airbus