Welcome to your ultimate 80s playlist. The sounds of the memorable decade coming at you in no particular order except that they're all simply the best. This isn't an exhaustive list! It is some of the best 80's songs that we didn't appreciate enough back then. Global warming? Don't know her. Worldwide quarantine? Nope. Murder hornets? Urban legend.
Sure, things are a little different now, but you know what doesn't have to change? The way we rock out. Fire up the YouTube machine and plug in some of the best songs of the 80s for your next Zoom happy hour.
"Beat It" –

Michael Jackson

As far as rock songs that set the tone of the 80s, Beat It can't be…beat. It went platinum five times, and it still exists in the realm of timeless cross-generational songs. It's the essential kickoff for any 80s mixtape.
"When Doves Cry" –

Prince

Strike some curious poses animals; this 80's song by Prince is the quintessential sound of the decade. We dare you to put it on and not feel spiritually called to do your best karaoke rendition.
"Don't Stop Believin'" –

Journey

There's a cosmic rule that kept this song playing at 1:45 on Saturday nights in college bars throughout the 90s and 00s. While it's probably fading into the ether, Journey will always sound like cheap beer in a college town in the best possible way.    
"All Night Long (All Night)" –

Lionel Richie

Fiesta forever. Does it get any smoother than Lionel Richie swaggering around a soundstage telling you to keep the party going all night long? As far as feel-good songs go, few can hold a candle to the dulcet chorus of "all night."
"Wake Me Up Before You Go, Go" –

Wham!

First, apologies for getting this top 80's song stuck in your head for the rest of the day. But honestly, isn't it worth it for a four-minute excuse to express yourself with your absolute worst/weirdest dance moves?
"Sucker MCs" –

Run DMC

The quintessential sound of the 80s was rarely hip hop. But in terms of the best songs to come out of the decade, influential albums, and influential bands, Sucker MCs is an essential list addition.
"Sweet Dreams" –

Eurythmics

If you've never sat in your car listening to this song before work to feel seen, then you've led a blessed life.
"The Power of Love" –

Huey Lewis & The News

The best breakdown of Huey Lewis & The News remains Patrick Bateman's treatise in American Psycho. But let's just say they have mass appeal for a reason. Sports is a crisp, clean album, and as far as feeling the 80s, there's a deep well to return to here.
"Girl's Just Want to Have Fun" –

Cyndi Lauper

Something started with Cyndi Lauper's first single. Lauper's prancing on the shoulder pads of 80s feminism, blowing off steam, and saying equality doesn't mean sacrificing fun. The glowing ember at the heart of All I Wanna Do, I Feel Like a Woman, and Hand in My Pocket is just wanting to have fun.
"Another One Bites the Dust" –

Queen

If you're looking for the best 80's song to listen to on a walk, put on this song and follow the bass.
"Like a Prayer" –

Madonna

We can all agree that 80s Madonna was the best Madonna. You want to calm the internal chaos you're dealing with day in and day out in 2020? Put your faith in Madonna. She'll take you back to a simpler time.
"Sexual Healing" –

Marvin Gaye

The WAP of the 80s.
"I Love Rock and Roll" – J

oan Jett & The Blackhearts

Joan Jett is an absolute badass. Rock-and-roll will never be as cool as it was in the 80s, but it doesn't need to be. We have anthems like this 80's song to keep rocking out to for the next forty years.
---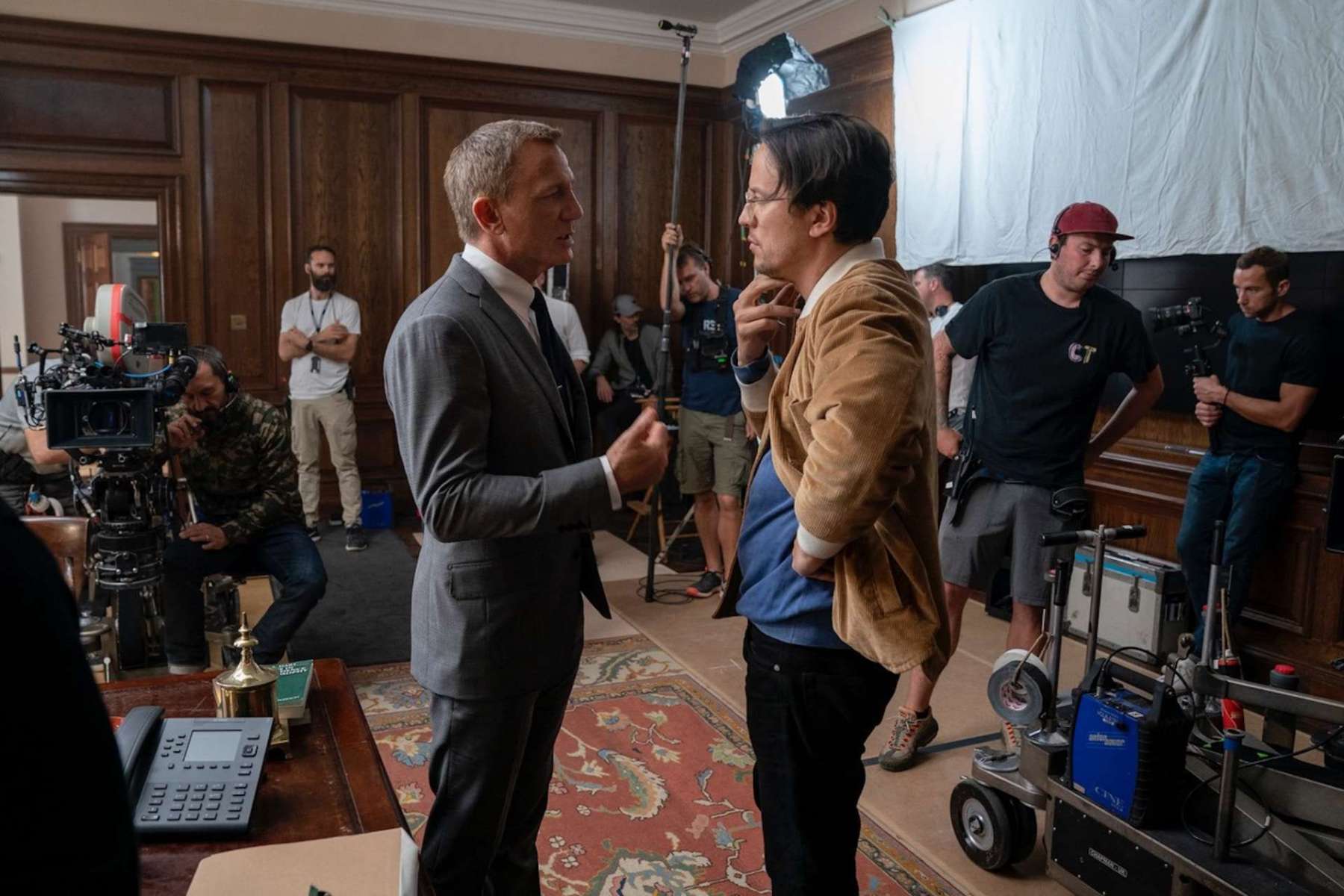 Who's Going to be the Next James Bond?
Best songs of the 80s and James Bond goes together like milk and honey.
Find Out Who Might Play the Next James Bond
---
"Purple Rain" –

Prince

We're not saying that you have to cry when you listen to Purple Rain. But if you feel like you need a five-minutes breakdown–and who doesn't–then there's nothing better than Prince singing out your pain.
"Under Pressure" –

David Bowie

How fortunate are we that we got to share this space and time with David Bowie? We all got to shine in his stardust. Let yourself scream into the void, asking what it's all about, and let David Bowie and Freddy Mercury carry you back from the brink with this pinnacle of rock.