We understand there are some of you out there that don't "get" Halloween. You're not "into" holidays, or fun, or whatever. And we're not here to convince you of anything; we'll just agree that you're wrong because the spoopy season is the absolute best. Besides being able to purchase giant bags of candy judgment-free, you can curl up with a mug of mulled cider and marathon these Halloween movies on Netflix to get in the spirit of the holiday.
Poltergeist
Indulge in this Spielberg classic to kick-off your Halloween movie marathon. It's the ideal scary movie for people who don't like getting scared. The suspense is real, but the special effects are more charming than unsettling. We love watching old school horror to see the genre's foundations, and Poltergeist does it better than most.
Anaconda
Treat yourself to one of the greatest monster movies of all time. It stars the best ensemble cast ever assembled–Jennifer Lopez, Owen Wilson, Ice Cube, and Jon Voight, doing the most with his accent work. The group is ostensibly scientists in the Amazon, but the point is a giant snake hunts them. It's perfection. Treat yourself.
Hush
The first draft of this movie was completely devoid of dialogue, focusing instead on the blocking for the characters. Thankfully, the writer/director team realized that'd be an almost impossible movie to sit through. It's a different take on the person-alone-in-the-woods premise, and the tension is perfect mood-setting for Halloween.
The Babysitter
We love comedy horror, and The Babysitter is a full-size snickers bar in a bucket of candy corn. Samara Weaving stars as the babysitter who's too good to be true. Literally. Her babysitting charge stumbles onto her dark secret, and it's a romp of witty one-liners and pitch-perfect physical comedy. If you fall in love with Weaving (and you will), she's just as brilliant as the protagonist in another comedy horror, Ready or Not.
As Above So Below
We love claustrophobia based horror, and while The Descent isn't streaming on Netflix, As Above So Below is almost as good. A group of college students heads into the catacombs beneath Paris searching for a secret archaeology site. But things go awry, as you might expect when you mess around in caverns filled with human remains.
The Girl with All the Gifts
This zombie movie is unlike anything else in the genre. Glenn Close is phenomenal as a complicated antagonist, but Sennia Nanua is mesmerizing in her acting debut. It's beautifully shot, BAFTA-nominated, and poignant. It's good zombie horror, and it'll stay with you for a while.
Splice
No one asked for this movie. It came out in the 90s before super-weird sci-fi was everywhere, and it goes from an unsettling premise right into wtf in almost no time at all. Adrien Brody is perfect, as always, as a morally minded and deeply flawed genetic scientist. If you're still solo in your quarantine bubble (good for you!), we recommend watching with a friend on Zoom because you'll want to talk about the ending.
The House at the End of the Street
Baby Jennifer Lawrence before she became the star of Hunger Games and Silver Linings Playbook. She was as captivating then as she is now, and what starts as a kind of predictable thriller takes you on a wild ride to a totally engrossing ending.
It Comes at Night
Pandemic movies are a little weird to watch these days, but the sickness is secondary to this Halloween movie's psychological thriller plotline. Christopher Abbott stars, and it's fun to think of It Comes at Night as a post-COVID sequel to Girls.
---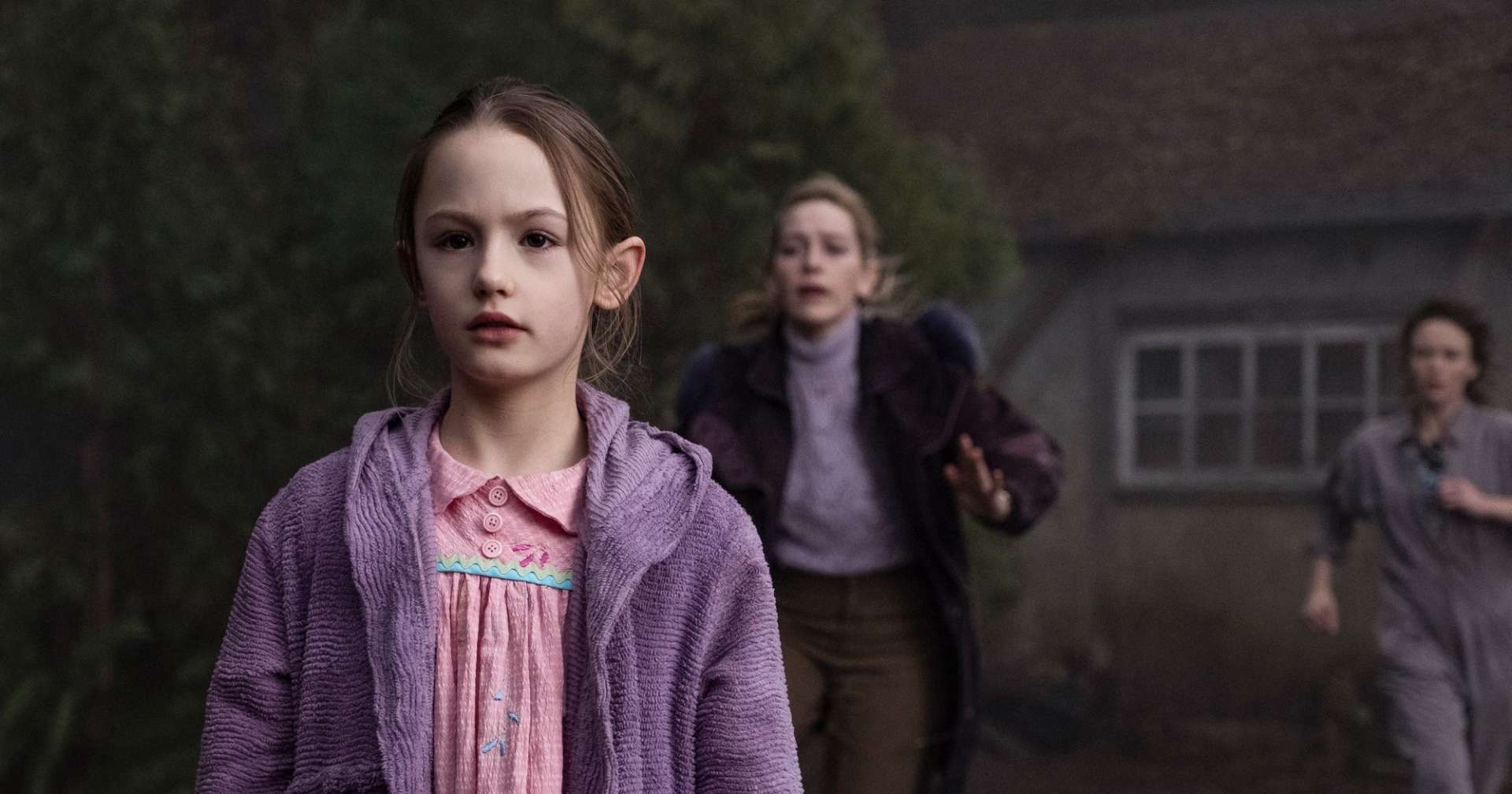 Our Review of The Haunting of Bly Manor on Netflix (Spoilers)
Seen all 10 of these Halloween movies on Netflix already? Perhaps try out The Haunting of Bly Manor next.
Review The Haunting of Bly Manor Now
---
In the Tall Grass
A Stephen King novella is the basis for this Netflix original, which explains why grass stars as a supernatural villain. It captures the spooky feeling of being in the Midwest where great open spaces make you feel hunted and alone. We don't recommend it if you're planning a road trip through the countryside anytime soon, but for city slickers, it's just fun space/time horror a la Twilight Zone.
Featured Photo Credit: Thibault Penin on Unsplash