MCU fans have been eagerly awaiting the return of the God Of Mischief with Loki Season 2. As the excitement builds with the premiere date approaching, the upcoming season brings back Tom Hiddleston as Loki. However, the second season has also introduced a new character named O.B. portrayed by actor Ke Huy Quan. So, when will the latest season premiere on Disney+? Keep reading to find out the details!
O.B. Will Hold A Key Role In Disney+'s Loki Season 2
Although O.B.'s role in the upcoming season isn't clear yet, Ke Huy Quan's return to the limelight has surely generated significant buzz among fans. Talking about his role in the upcoming season, he said, "It's been such a joy to make this. I just can't wait for the audience to know more about him."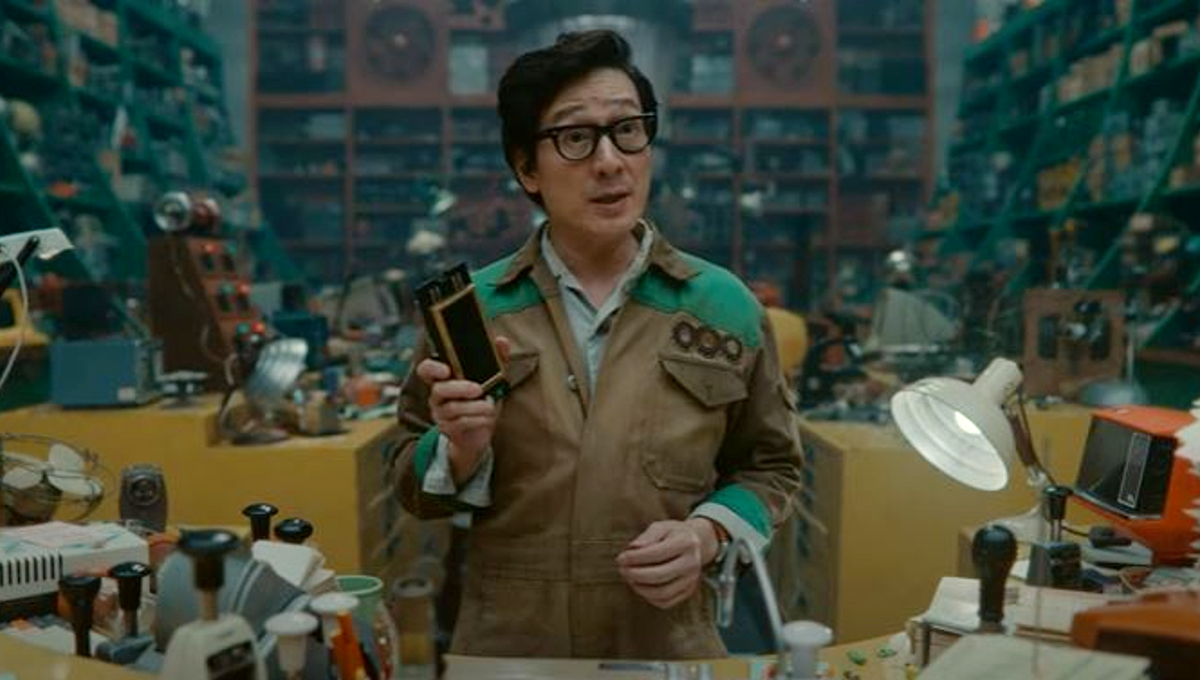 However, fans do know that O.B. holds a key position within the TVA (Time Variance Authority) and works as the go-to tech expert. As explained by Kevin Wright, the Loki series' executive producer, O.B. is responsible for the operation and maintenance of all technology at the TVA. This includes everything from design to repair.
As per reports, O.B. will have a close relationship with Mobious (portrayed by Owen Wilson). With the TVA facing challenges in the aftermath of Season 1's cliffhanger, O.B. might play an important role in the drama that unfolds in the upcoming season. Moreover, with new threats emerging like Victor Timely and Kang, the upcoming season might capture fans' attention for sure.
Loki Season 2 Will Have A Special Prime Time Slot
However, Loki Season 2 isn't just highly anticipated for its storyline but also for its innovative release schedule. The series won't release on Friday like it did for Season 1. Rather, it will premiere at a prime time slot with new episodes airing every Thursday evening.
The latest release times for Loki Season 2 are as follows:
United Kingdom- 2:00 a.m. BT
India- 6:30 a.m. IT
United States- 9:00 p.m. ET/ 6:00 p.m. PT
Australia (East)- 11:00 a.m. AET
Japan- 10:00 a.m. JT
This change in time schedule aims to engage fans from various time zones allowing everyone to participate.
Upon its premiere in June 2021, Loki Season 1 became one of Disney+'s most-watched shows in the history of MCU. While it was previously anticipated that the second season would drop sometime in 2024, fans were excited to learn that the premiere date has been moved up.
Early footage from Season 2 has teased intense moments, setting the stage for a captivating journey into the MCU world. So, when does the latest season drop on Disney+? Well, the latest trailer has revealed that Loki Season 2 would drop on October 6 which is just a week away.
For those who haven't watched the latest trailer yet, you can watch it here.
So, are you excited about the premiere of Loki Season 2? Share your thoughts in the comments and check back with Urban Matter for the latest news from the entertainment world!