Have you ever dreamed of visiting Russia? The biggest country in the world, it is truly an incredible travel destination. A crazy mix of different cultures, time and climatic zones, and landscapes that you can find there can't possibly leave anyone indifferent. With such diversity, one trip to Russia is hardly enough to explore all sides of this multifaceted country. But there is a way to see more than most classic tours to Russia offer – taking a Trans-Siberian railway trip. And if spending quite a few nights on a train doesn't seem like a particularly exciting vacation to you, hear me out. 
Brief History of Trans-Siberian Railway
As you know, the Trans-Siberian railway is the longest railway route on the planet, stretching from Moscow to Vladivostok for 9288 km / 5771 mi. What is hard to believe is that it took only 12 years to build, which is an amazing achievement for the beginning of the XXth century. The treasury of the Russian Empire became noticeably emptier after that, as the construction cost about 25 billion dollars (keeping in mind the current exchange rate), and Tsar Alexander III was strictly forbidden to accept any financial help from abroad – this has to be a purely Russian wonder. 
At the time when the famous railroad was finished – it truly was a wonder, breaking all possible and impossible records. Just think about it. In 1891, there was barely anything but wilderness and scattered cities between Vladivostok and Chelyabinsk (set 6624 km / 4116 mi apart), and in 1903 you could easily buy a train ticket and get from St. Petersburg to Vladivostok in just 3 weeks! Even today, over a hundred years later the Trans-Siberian railway holds the Guinness World Records for being the longest, serving the biggest number of train stations, and boasting the fastest construction pace (600 km / 372 mi per year). 
Trans-Siberian Railway Tour
Now, cut to the present day. Today the railway route is still one of Russia's most impressive sights. Luckily the trains got better and you can travel between the terminus cities 3 times faster. Not the impressive travel time that the high-speed train from Moscow to Saint Petersburg boasts, of course, but the Moscow – Vladivostok route is not about the speed. It's all about the experience. 
Stretching through the whole country, it crosses ⅓ of the globe and goes through seven timezones. I bet now you can already see why the Trans-Siberian tour allows you to experience this beautiful country like never before. A fast and modern train will take you from the European to the Asian part of the country, so you could enjoy all the shades of Russian cultures and nature.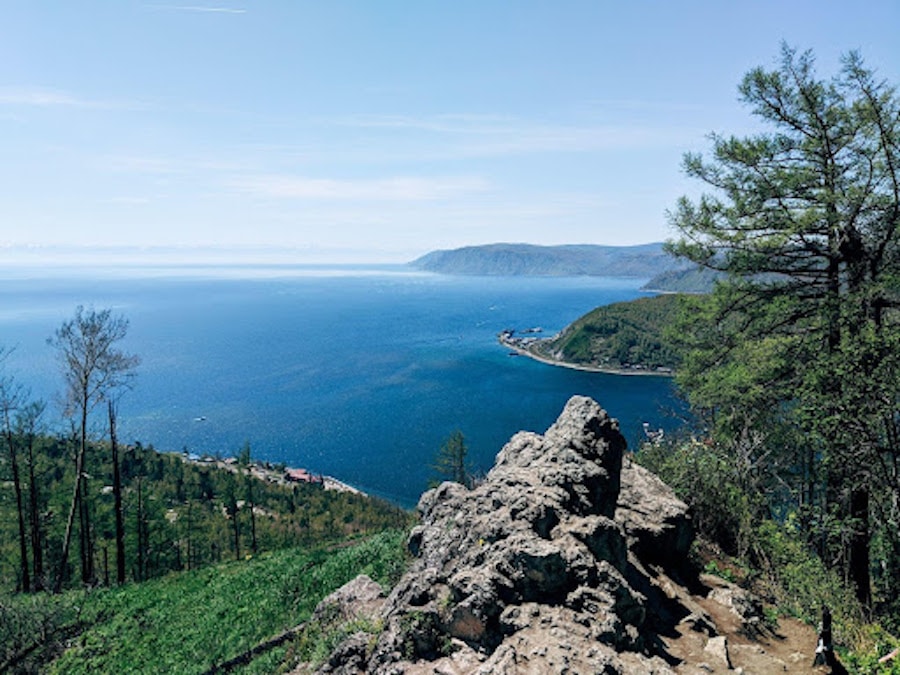 Of course, it can hardly be considered a vacation if you just spend a week on a train, looking through a window. But don't worry, a Trans-Siberian railway tour is not the same as booking a Moscow – Vladivostok train ticket. The tour takes about two weeks and only six days are spend onboard, the rest are reserved for exploring some of the most remarkable cities along the railway. You start with striking Moscow, the capital of the country, then head to miraculous Ekaterinburg, the breathtaking Lake Baikal, charming Irkutsk, extraordinary Ulan-Ude, picturesque Khabarovsk, and finally arrive in unique Vladivostok. Nights you spend onboard alternate with the stays in luxury hotels and comprehensive sightseeing tours around the cities' most famous sights. 
Trans-Siberian Trains
If you feel adventurous and want to experience Russia in all its glorious authenticity, you can explore the longest rail route on the planet onboard a regular Russian train. Wait, don't be horrified by this proposition, it's not as scary as it sounds. What we mean is that it's possible to book a group tour, where you travel in a train car of a regular Russian train. When you get to your pit stop, it is detached and moved to a secure depot while you enjoy the best that the city has to offer. When it's time to hit the road again, the same cabin is attached to a different train and you continue your grand tour. So, you travel all the way in the same train car, despite the numerous city breaks along the way. As a rule, regular Russian trains are not screaming luxury, but they are very comfortable and provide everything you need for a worry-free ride.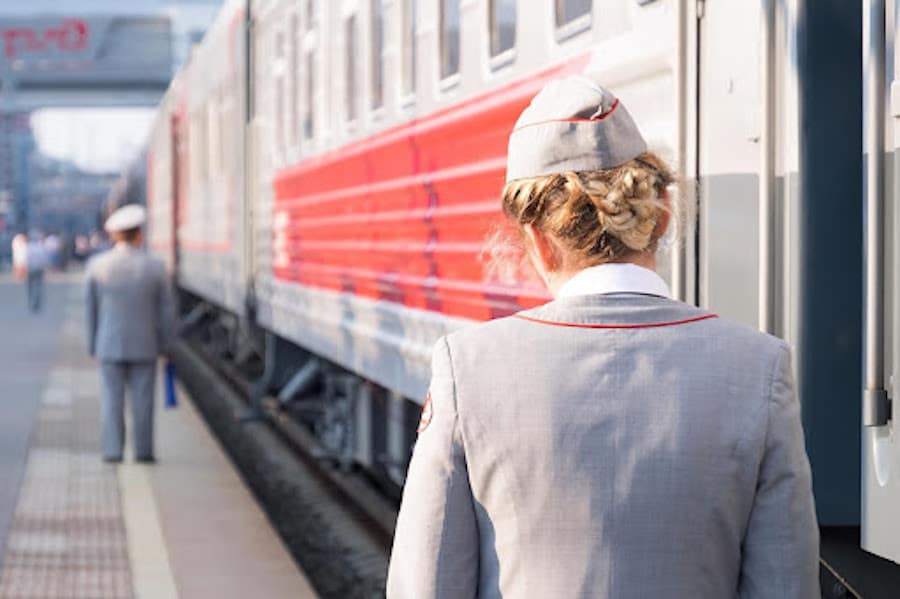 If you are not ready to settle for anything less than the very best, you can book a tour on one of the tourist trains serving the route – Tsar's Gold or Golden Eagle. Both of them offer the service and amenities of a 5-star hotel, including an en-suite bathroom, a sitting area, complimentary minibar, and LCD TV in every car. You get to enjoy the excitement and the adventurous atmosphere that is an inherent part of any rail journey without the need to compromise regarding your living conditions. Plus, the sightseeing tours with local guides, great centrally-located hotels, and amazing Russian cities are still part of the program. The downside is that this option is quite a bit pricier than taking a regular Russian train.  
As you can see, a Trans-Siberian tour is a fantastic way to explore Russia. Even if you've been there before, this journey will show you the whole new side of this fascinating destination. It's an adventure to remember for years to come. But there is a catch. You are risking leaving your heart in this remarkable country, so think twice before going on this incredible exploit.