Gather round, brunch babies; we're sounding off about our favorite under-appreciated morning-cocktail, the michelada. If you're already in the know, keep reading because we're not only going to share the mythological origin story of the beverage but a few of our favorite cocktail recipes. If you've never heard of the Michelada, get ready to change up your whole brunch game. Or, if you're anything like us, add another beverage to your standard line-up. Ours includes water, coffee, mimosa, or Bloody Mary (you can read about our love affair with vodka in another post), just to start. The Michelada is a way of drinking beer that originated in Mexico. Super-cold beer is mixed with lime juice, chile sauce and served with a salt and Tajín rim. It is hands down, the best hangover cure.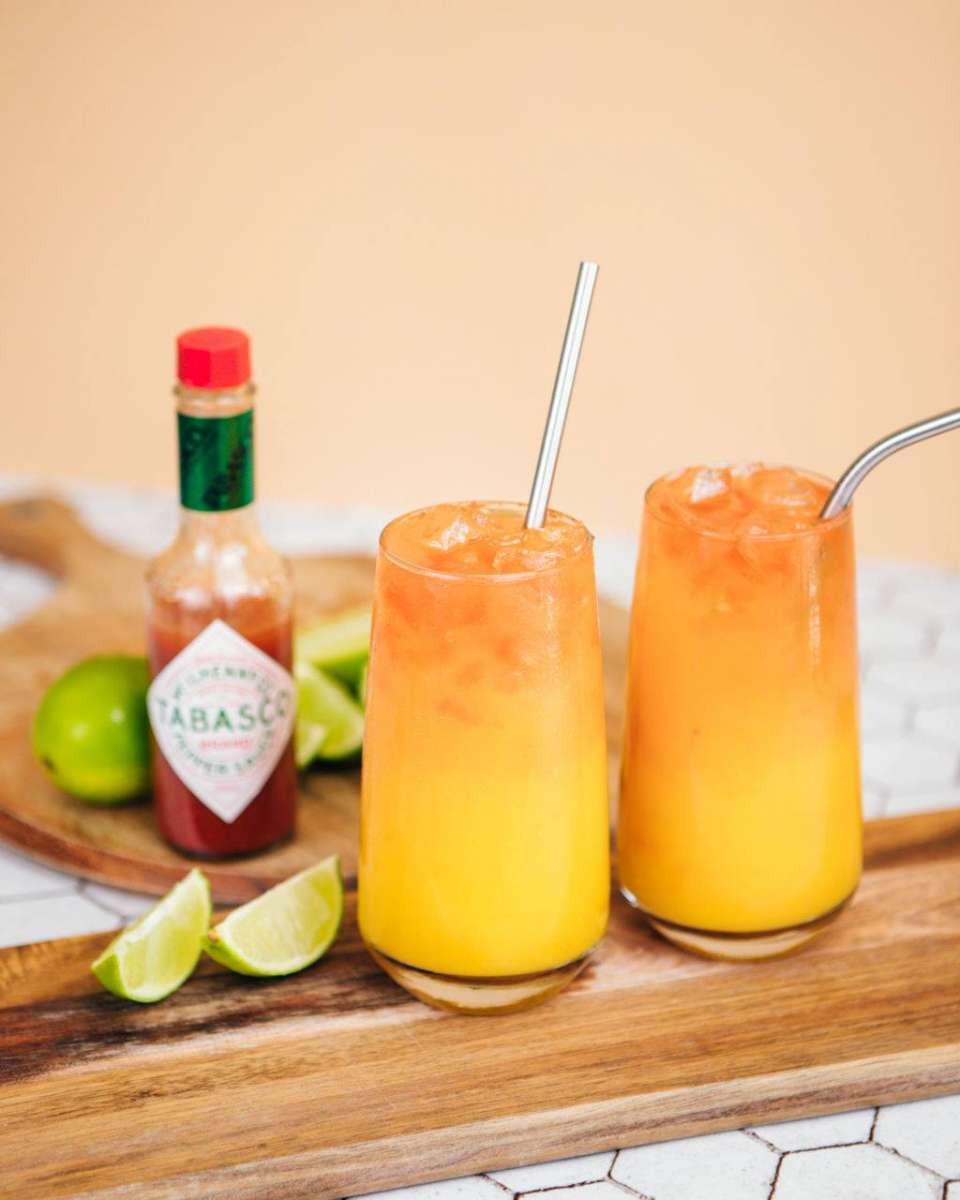 History of the Michelada
It's hard to pinpoint the exact origin of most cocktails in the world because the people who developed them were drinking at the time. The Moscow Mule is a bold exception to the rule since a cohort of down-on-their-luck business people created it. There are three common legends about the first time someone ordered a michelada. And probably a dozen less-common ones.
The oldest story about the start of the michelada goes back to the 1940s. A Mexican general, Augusto Michel, liked his beer with spicy salsa and claimed he was the original inventor of the drink.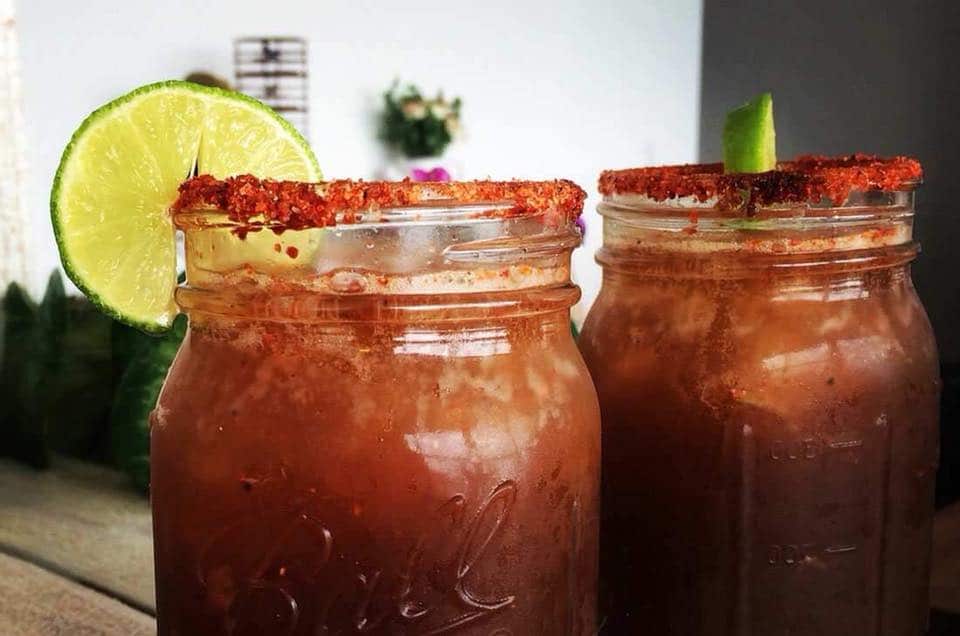 We head to 1970s Central Mexico for the most popular origin story–at the Potosino Sports Club, a bar in the city of San Luis Potosi in Central Mexico. Picture yourself there. You're spending summer afternoons hanging out in the plaza, surrounded by colonial architecture, coronavirus, quarantine, and social distancing are still 50 years in the future. A club member named Michel Esper would stop by the Potosino bar after his tennis matches. He'd order a cold beer served over ice with lime and a salt rim. If you were there, you'd order one yourself, right? Well, other club members started ordering the Michel-style beer.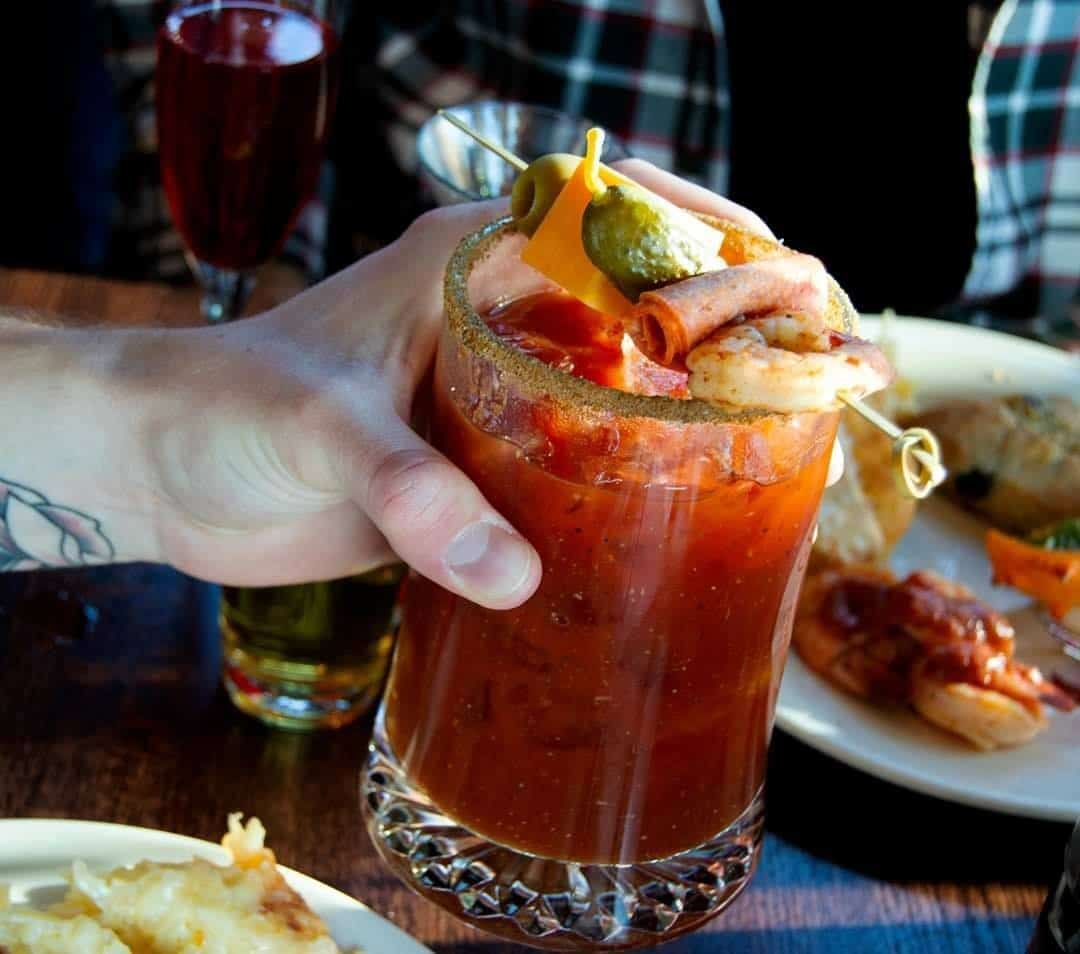 Stories in Northern Mexico describe how the michelada came from white people. They couldn't tolerate Mexican beer's strong flavors, so ordered it with lime juice over ice to dilute it. At some point, the bartenders added a few dashes of hot sauce for spicy-food lovers.
The Michelada now covers an array of beer, juice, spice combinations. You'll find beer mixed with mango, tamarind, or even horchata as shandy-style drinks in beach towns in Mexico. In other places, they're far more savory with oysters, Worcestershire sauce, and tomato juice.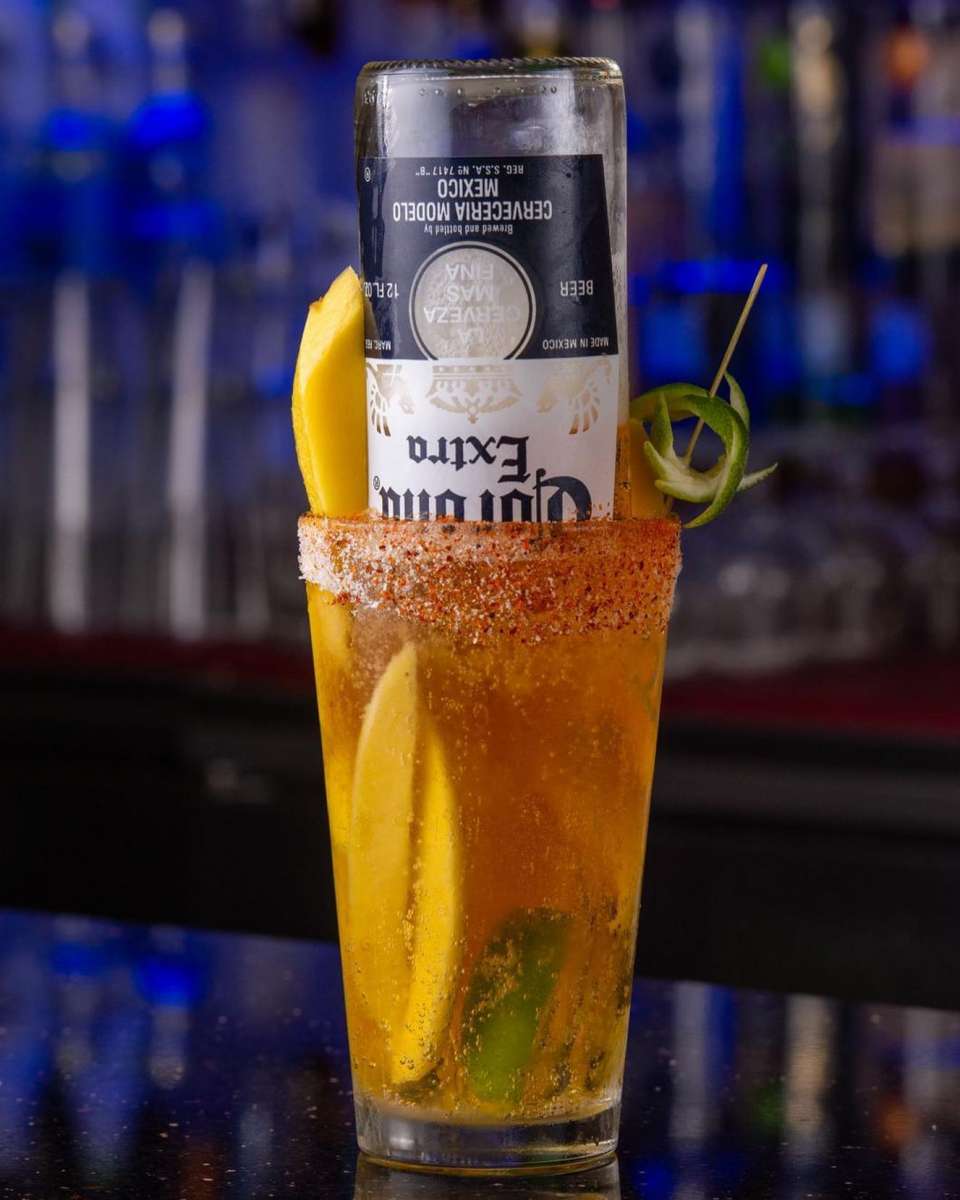 The Best Michelada Recipes
Mexico City Style
A good starting place is with the original; once you know the basic recipe, you can start creating variations.
1 Modelo
¾ ounce lime juice.
1 ½ ounce Clamato.
1 teaspoon hot sauce.
2 dashes Maggi Jugo Seasoning Sauce or Worcestershire
Tajin seasoning.
Salt.
Rim a pint glass with salt and Tajin. Fill the glass with ice and add Modelo. In a cocktail shaker, combine seasoning sauce, tomato juice, lime juice, and hot sauce, shake with ice, then strain into the glass with the beer.
---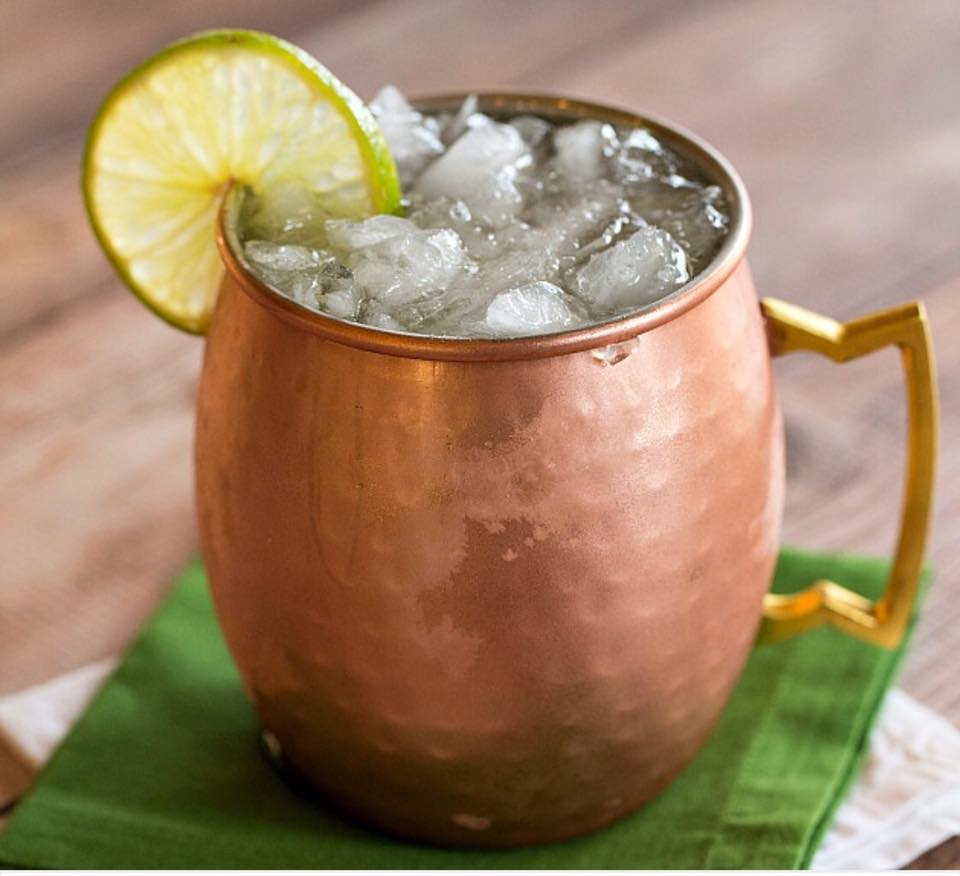 Find the Best Moscow Mule Variations
Need a mule idea that's different from the usual? Try these Moscow mule variations.
Find the Best In Moscow Mule Creativity
---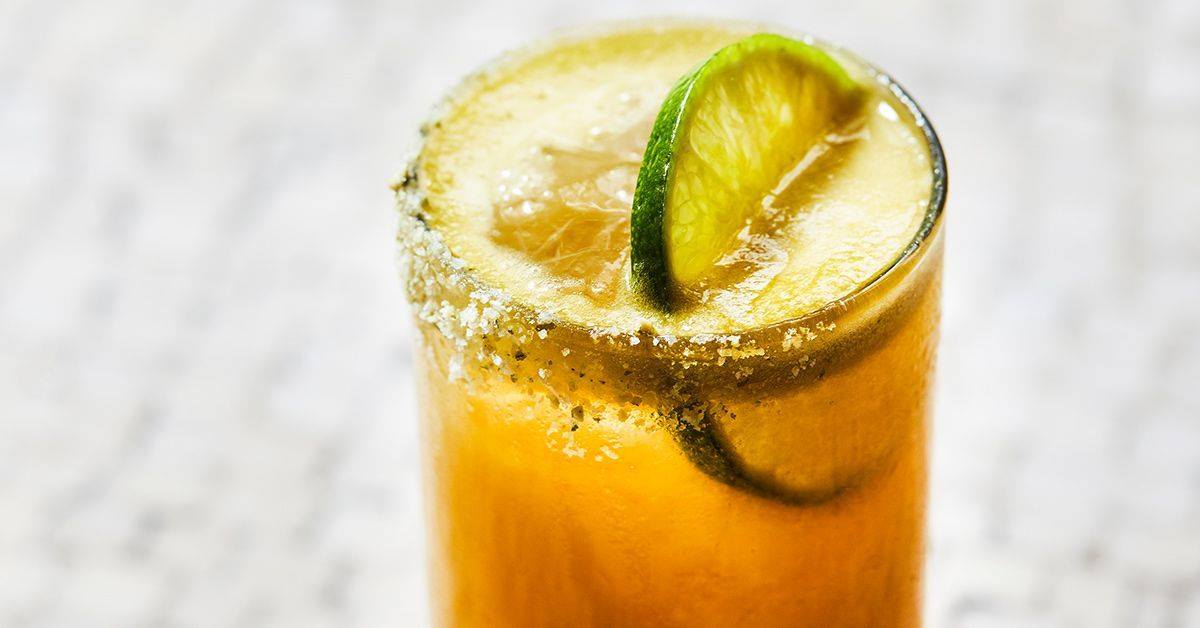 Tomatillo Michelada
You can make a batch of this tomatillo mix and either add it to beer or eat it with chips and salsa.
2 pounds husked tomatillo.
1 poblano pepper.
1 stalk of celery.
Avocado Oil.
Salt.
Pepper.
Drizzle the tomatillo, poblano, and celery with avocado oil and season with salt and pepper. Set on a baking tray and roast for 45 minutes at 350°. Blend and strain. Keep the strained mixture refrigerated for up to a week.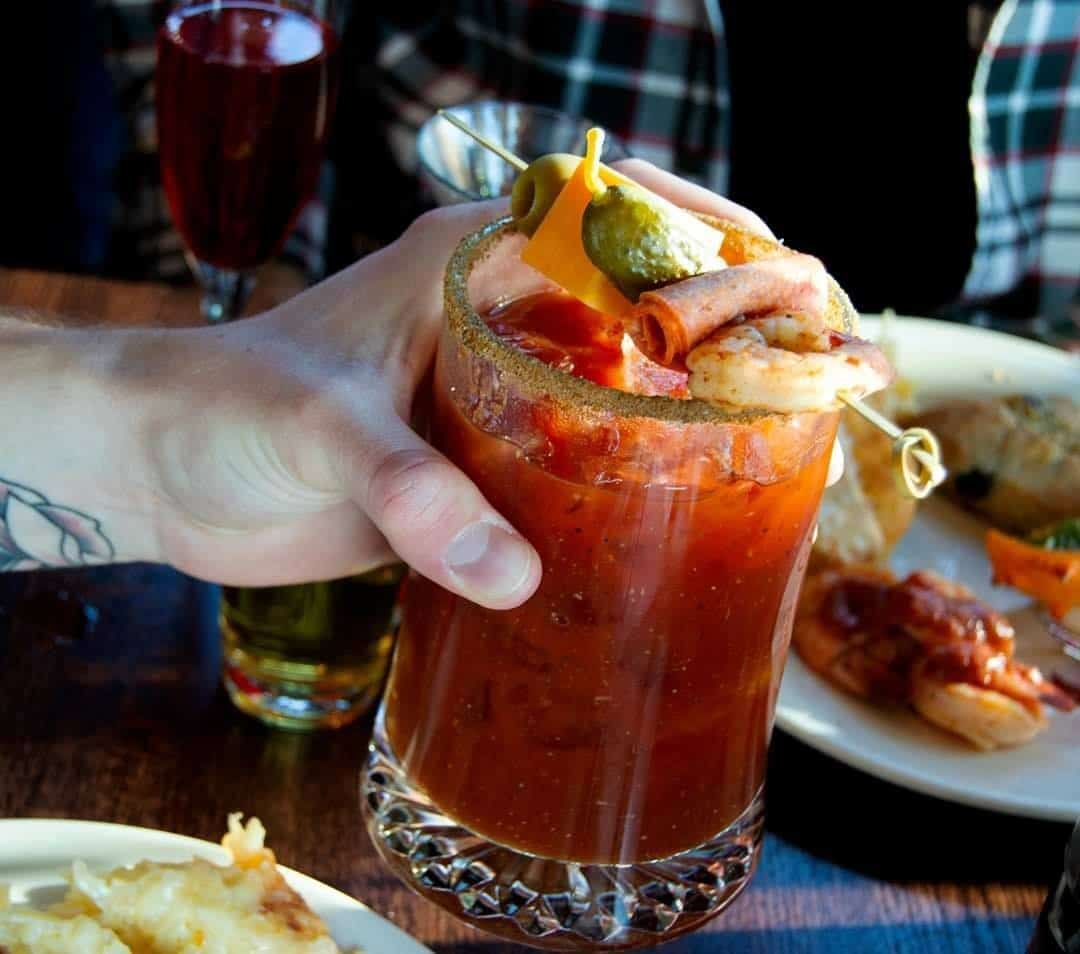 Mango Michelada
For a low-ABV mimosa alternative with the spice of a Bloody Mary you love, mix up a mango michelada.
12 ounce Tecate.
1 ounce lime juice.
4 ounces mango nectar.
Tajin.
Salt.
Cholula to taste.
Rim a frozen glass mug with Tajin and salt, then fill with ice and pour in the beer. Combine lime juice, Cholula, and mango nectar in a cocktail shaker with ice. Shake and strain into the mug with beer. Garnish with jalapeño slices for extra heat.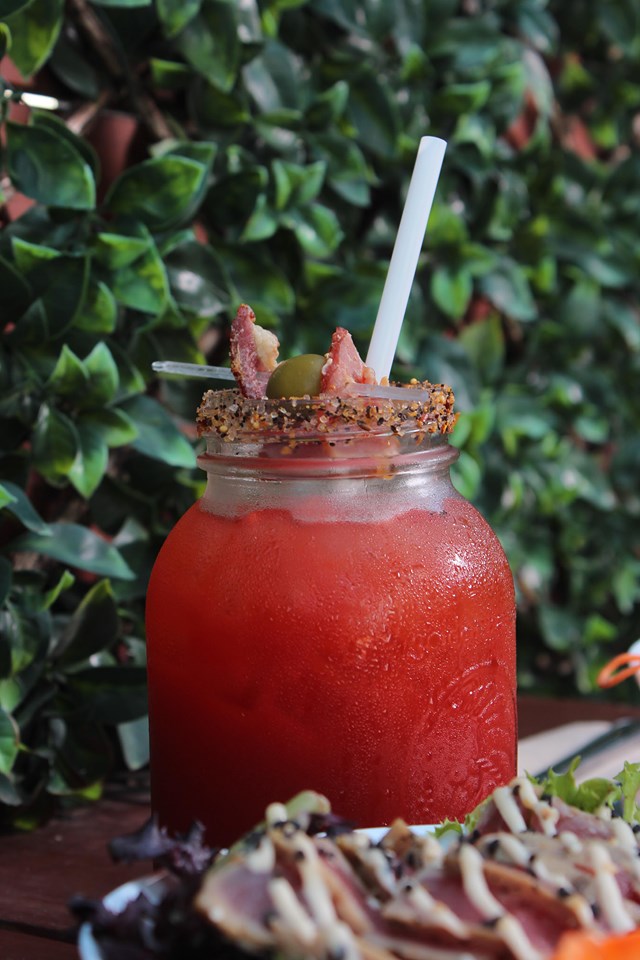 Making Michelada Your Own
Super-hot days, brunches, hangover, you really can't go wrong with a michelada. Use Mexican beer like Tecate, Modelo, Corona, or do whatever you want. Shake up a savory Bloody Mary-esque afternoon treat, or use fruit puree for a low-abv mimosa alternative. If you're getting into mixology, find a regional cider near you and mix up a ci-chelada.
Featured Photo Credit: StockSnap from Pixabay