Buying your first home is considered a huge milestone in a person's life. The rush of picturing your life taking place inside those four walls is enough to get you motivated to start a new journey. However, the financial implications of investing in property as well as the long-term time commitment can come off as daunting. Here are some points to bear in mind to help you understand the processing of buying your first home whether it be an apartment or condo or one of the homes for sale Idaho Falls. We'll help you narrow down your choices while making the process as smooth as possible.
Start Researching Early
The quicker you start outlining your goals and limitations the faster you can start looking at properties that meet your requirements. Research properties online, in magazines, and in newspapers to help narrow down your choices. Be sure to take note of any homes that catch your eye and that offer an exciting aspect to them. It is essential to keep in mind how long the home has been on the market as well as how long it is expected to stay that way. If the asking price has fluctuated at all in recent times that can give you an indication of how long it might be available. This might indicate any changes in housing trends in that neighborhood.
Start Saving Up Early
It is crucial to outline your budget beforehand to find homes within your price range. An excellent way to accomplish that is by getting prequalified for a mortgage. For rental owners, this can be the difference between turning a profit and taking a loss. 
There are 3 major expenses to keep in mind when it comes to buying property:
The Down Payment:

The down payment is a portion of the total cost of the property paid upfront. It will depend on the mortgage you end up going with as well as the bank that lends it to you. The plans for first-time homeowners with good credit can range from as low as

3% to 10%

; some websites offer the use of a down payment calculator to decide your goal, they can even organize automatic payments to make things easier for you.

Closing Costs:

They are the costs associated with finalizing your mortgage. They can vary from 2% to 5% of your total loan.

Moving Costs:

These are the costs of movers, repairing any parts of the home, as well as upgrading any of your furniture or the home.
Find The Right Real Estate Agent For You
Real estate agents always have tons of properties available at any point. They will also help you navigate the difficult waters of first-time homeownership. They will show you the available homes in the areas that interest you as well as those that meet your criteria. If you are looking at beachfront properties in Florida, the professionals at Brad Dahler – 30A Properties explain that going with a realtor that has years of experience in helping first-time buyers find their dream homes is essential. Generally, an expert real estate agent will offer open houses and showings that show off the beauty of the entire area. The best real estate agents know the in's and out's of finding you a perfect fit before even showing it to you. They browse the website using Showcase IDX's Greater Alabama MLS home search, and find a perfect match. An excellent realtor, however, will offer after-sales services and tips on how to maximize the investment opportunities of your home, along with tips on how to turn your house into your own personalized home. 
Have The Property Appraised Independently
An independent appraiser will come in and determine the value of the property; this appraiser is not associated with the seller or the real estate agent. This may seem like overkill, but it provides an accurate and independent evaluation of the property without any sway from the seller and allows you to know whether you're ready to purchase a home. Not to mention that the appraisal will let the sellers know that you are not a novice and are paying a fair price for the home.
Get The Home Inspected
Getting the home inspected before finalizing your decision to make an offer on the house is a critical step. The inspection process is usually facilitated by your real estate agent, typically within a few days of your offer being accepted by the seller. Doing this before paying the down payment offers you an opportunity to renegotiate the offer, or completely decline it without any fines if the inspection reveals any major damage to the property.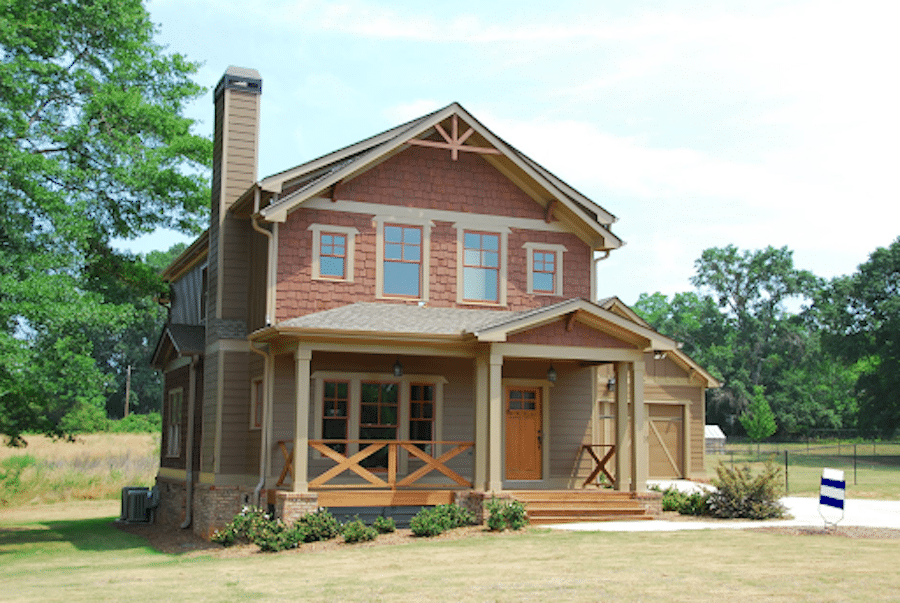 The inspector will make their report available to you and the seller. So that both of you can come to any agreements regarding fixing any damage before the sale. You will then walk through the home to make sure that the agreed-upon damages have been fixed.
Homeownership is often looked at as an excellent investment opportunity, not to mention an important step in building a family. There are several factors to keep in mind during the entire process as they can be quite overwhelming. Determine your budget, enlist the help of a realtor, and getting the home appraised will ensure the process goes smoothly. Hopefully, this has made finding your dream home easier.