According to a recent survey conducted by AAA, 74% of Americans who have traveled in the past five years did so for food. 22 million Americans are expected to enjoy a food-focused vacation in the next 12 months. Additionally, 75% of Americans believe food and dining is an important part of their travel experience.
Seafood is a significant part of the American diet and many Americans choose to travel to seafood markets to try and buy fresh food. Late spring and early summer is the best season for seafood as many types of fish and seafood are at their peak. Many seafood markets in coastal areas, like Newport Beach and Seattle, harvest fresh seafood in this season, which makes it a good time to try a variety of different seafood dishes.
Seattle is a fantastic destination in late spring and early summer with colorful flowers blossom, pleasant weather, and various indoor and outdoor attractions such as the Space Needle and Seattle Art Museum. For seafood lovers, Pike Place Market is a must-visit stop to explore the region's freshest catches sold by vegetable, fruit, seafood, flower, and grocery vendors. The market is home to popular vendors like the world's first Starbucks, Pike Place Chowder, Ellenos Real Greek Yogurt, and the signature Pike Place Fish Market.
History:
Pike Place Fish Market is a unique open-air market situated at the corner of Pike Street and Pike Place in Seattle, Washington. The market gained fame for its signature fishmonger's practice of throwing fish bought by customers before packaging. In 1986, the fish market was on the brink of bankruptcy, and the owners and employees decided to revolutionize the business model. They launched their flying fish, clever games, and customer shows, becoming "world famous" in four years after multiple appearances on national television and media.  Why "flying" the Fish? Initially, throwing fish was practiced to move fish around more efficiently. Instead of walking around taking orders, tossing the fish made wrapping it quicker. Now, with the use of a fake monkfish, this tradition has evolved into a beloved ritual among customers, sometimes even pranking the spectators. Nowadays, Pike Place Fish Market is a popular tourist destination in Seattle, attracting up to 10,000 visitors daily, and is renowned worldwide.
Location: 86 Pike St, Seattle, WA 98101-2025
Hours: 
Monday-Sunday: 7 am – 5 pm PST
Delivery:
The market now offers a no-contact, drive-through pick-up service. If you want fresh seafood delivered anywhere in the United States the following day, UPS is the way to go. However, be sure to place your order before 7 a.m. PST. Ordering fresh fish online is a great way to enjoy fresh seafood in the comfort of your home. However, before you place your order, don't forget to use coupon codes to avoid spending too much. This way, you can savor the taste of delicious seafood without breaking the bank.
Parking:
Pike Place Market provides an on-site garage with 800 parking spaces. Alternatively, there are many safe and inexpensive parking lots in the surrounding area. The Pike Place parking lot is open from 5 a.m. to 2 a.m. every day, and parking fees start at $4 per hour. Further parking details can be found here.
Popular Food: 
Copper River King Salmon
There's nothing quite like the flavor of wild Pacific salmon. The Copper River King Salmon season arrives for just two months every year – May and June- hence making it rare and highly sought after. This salmon is often grilled, baked, or smoked, which brings out its rich, buttery flavor. If you are a seafood lover and want to try it, visit during its season, which is 3 to 6 weeks long.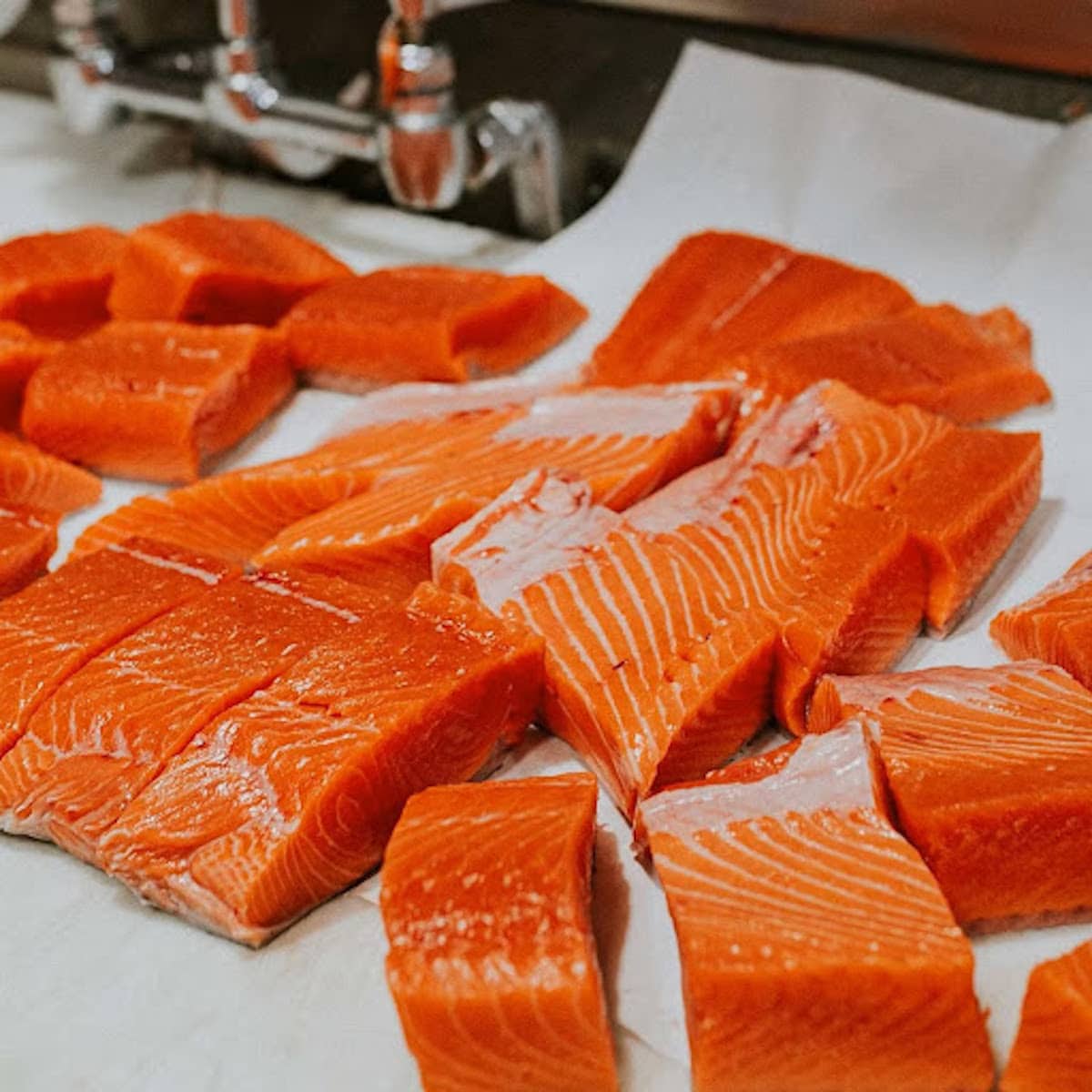 Source: pikeplacefish.com
Dungeness Crab
The sweetest crab is from the cold waters of the Pacific Northwest. Named after the fishing town of Dungeness in Washington State, this crab is commercially famous. These crabs typically weigh about 1.75 pounds and are fully cooked, making transportation easy. Crab cakes, poaches, salad, and rolls are just some of the many dishes you can make.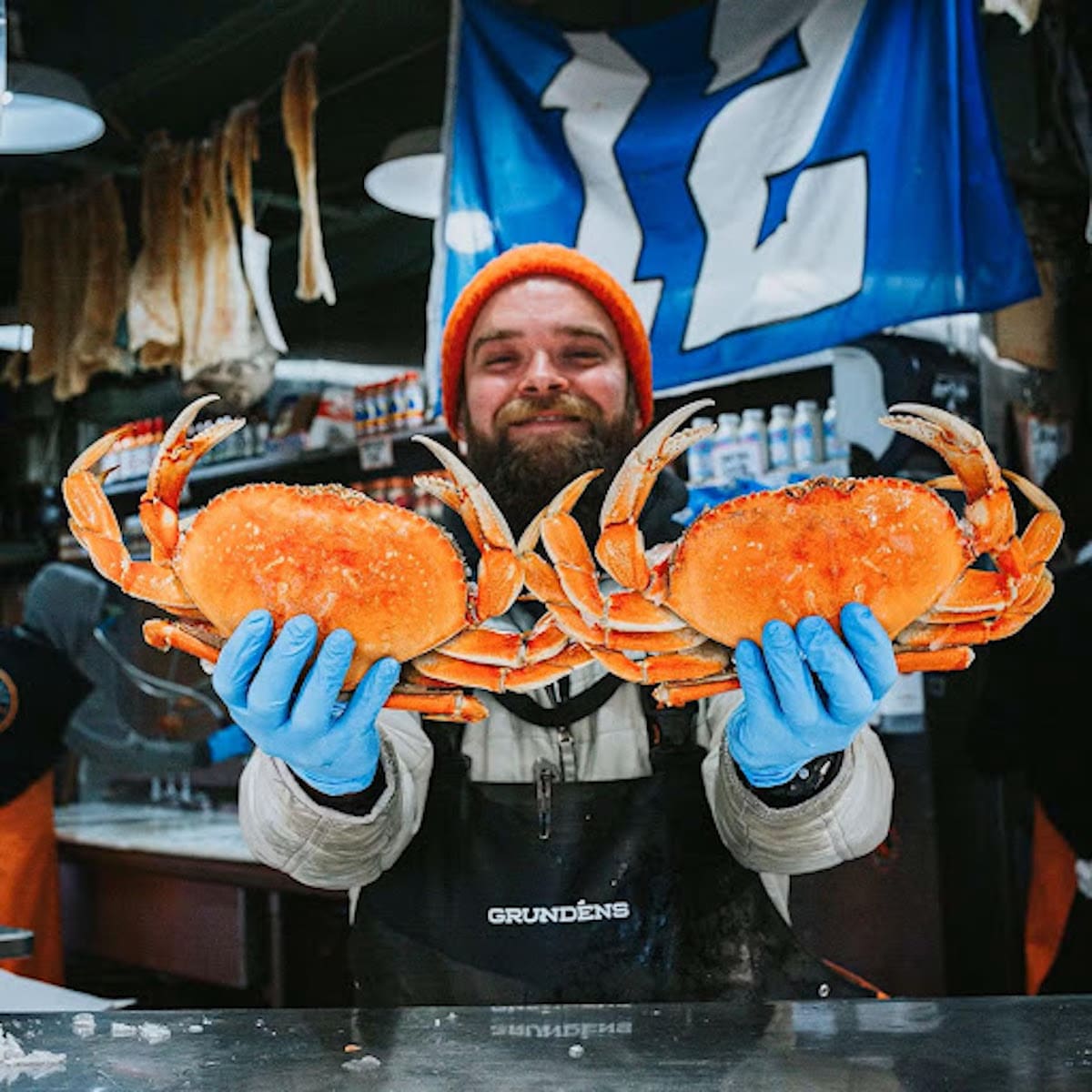 Source: pikeplacefish.com
Halibut
Pike Place's whitefish is well-loved for its mild, sweet taste, large flakes, and firm, soft texture. Mainly grilled or broiled, baked, stuffed, or fried, Halibut is the favorite of everyone. It is perfect for those who don't enjoy the strong fish flavor.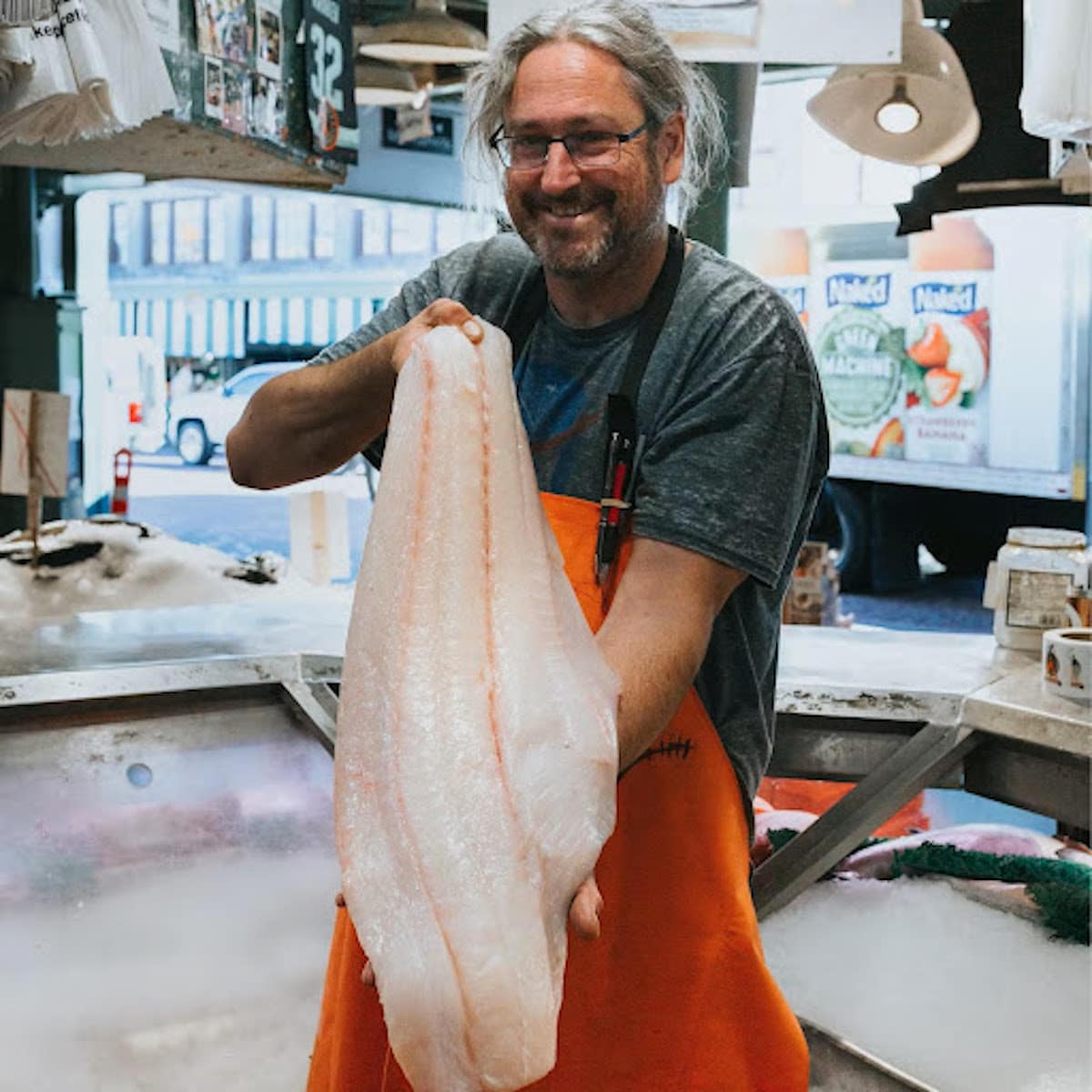 Source: pikeplacefish.com
Albacore Tuna
Seafood lovers enjoy Albacore tuna due to its firm flesh, high-fat content, mild and clean taste, and versatility. Depending on your preference, it can be served raw, grilled, sauteed, or broiled. These fish are only available in the Northwest for around 6 to 8 weeks in August and September, so they're quite seasonal.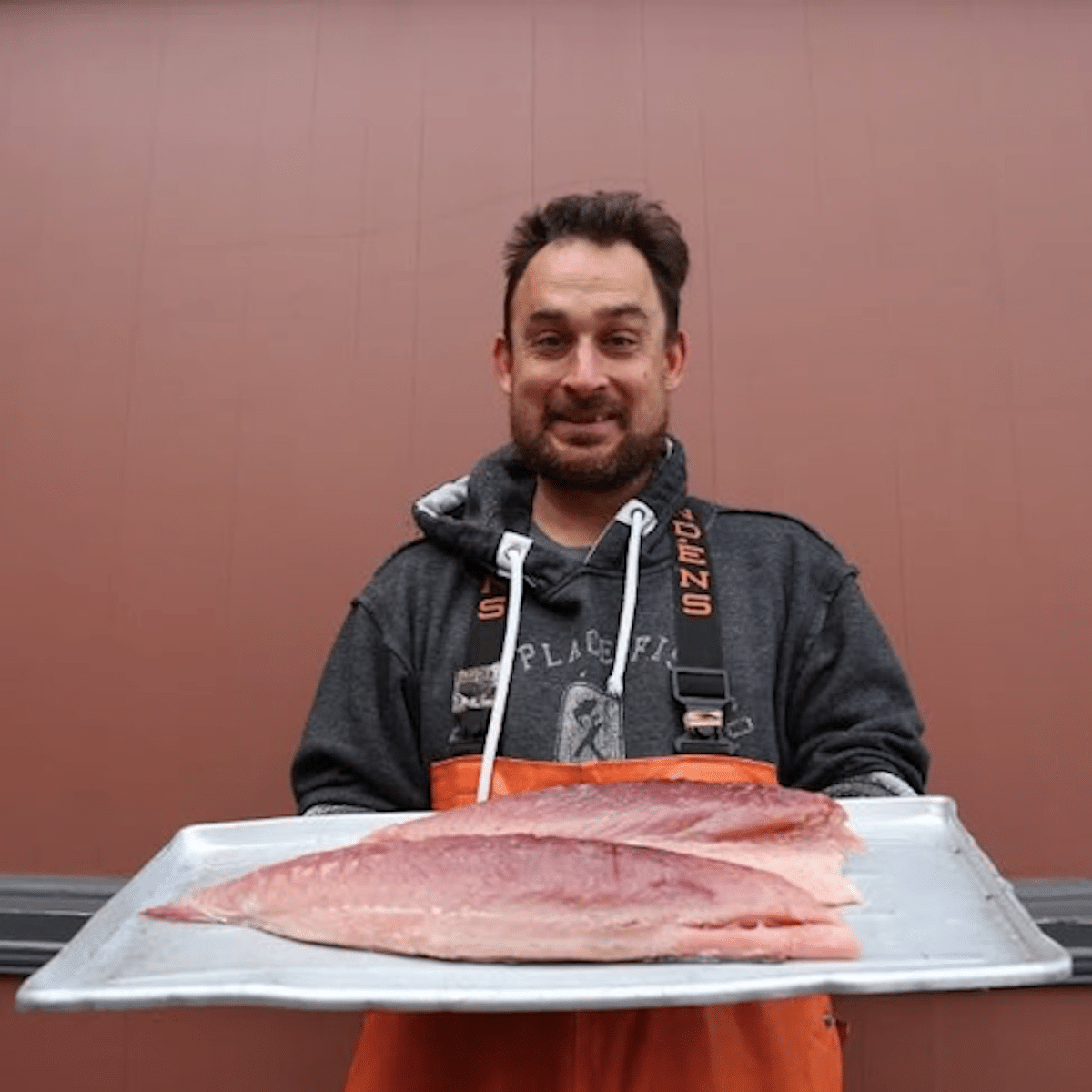 Source: pikeplacefish.com
If you're planning a seafood trip in late spring and early summer, Newport Beach in California should be your next stop! It has pleasant weather, with average temperatures in the mid to high 60s Fahrenheit, which are perfect for outdoor activities such as beach walks, biking, and water sports. The place has some fantastic restaurants, art galleries, and shopping areas. Moreover, Newport Beach is well-known for its seafood markets, and among all, the Dory Fleet Fish Market is one of the most famous ones, running for over 100 years. If you adore seafood, then a visit to Newport Beach in the spring is a must.
History: 
The historic Dolly Fishing Fleet, established in 1891, is a registered landmark that's relatively small in size, but well-known for its unparalleled fresh catch of the day. From Wednesday to Sunday, they leave for fishing at 2 a.m. daily to fetch the catch of the day directly from the sea. They return to the port to sell them until they run out of the day's collection. The selection is based on the day's catch, so it can vary, and on weekdays, you can find red snapper, snakehead, and dragonfish, while on weekends, they offer lobster, sea cucumber, sea urchin and coral shrimp, which sell out quickly as soon as they hit the shelves! To avoid disappointment, it's best to go early and get in line before the market's opening.
Location: 2111 W Oceanfront, Newport Beach, CA 92663
Hours:
Wednesday-Friday 6:30 am – 12 pm Fish Only.

Saturday 5:30 am – 12 pm Crab & Seafood.

Sunday 5:30 am – 12 pm Fish & Seafood
Although the market opens at 5:30 a.m. or

6:30 am.

, you can arrive at 3:30 a.m. to find lines starting to form. Crabs are usually sold out by 7 am, and fish are not too late either.
Parking 
There are metered spaces but the meters don't go into effect until 8 am. You shouldn't need to pay for parking because seafood is more than often sold out before 8 am. Anyway, bring some quarters if you expect to stay in the area after 8 am.
Popular food:
Rock Crabs
Male and female rock crabs are available, and the males have large meat pieces while the females have a small piece of roe. Rock crabs are sold only on Saturdays, and the market opens at 5:30 am; hence, you can line up from 3:30 am. Usually, they sell out before 7 am. To keep yourself updated on the Dolly Fleet's news, follow their mailing list and Twitter account for the day's catch. Moreover, rock crabs are available all year round.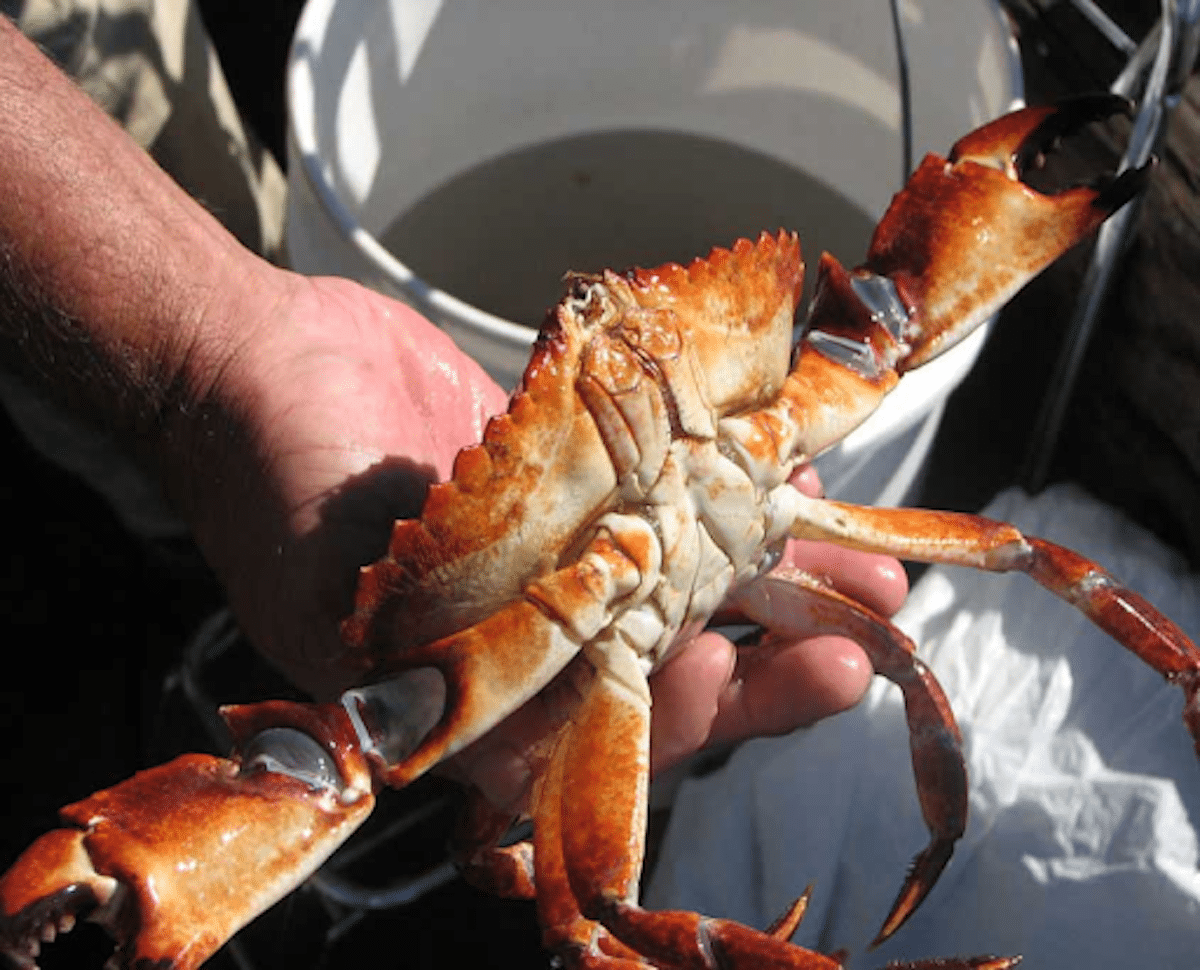 Source: doryfleet.com
Pacific Red Snapper
Pacific red snapper, also known as Rockfish, Rock Cod, and Pacific Snapper, is one of the most popular fish on the West Coast, favored for its light, firm texture, and mild, and slightly sweet taste. Red rock fillets usually have a longer shelf life and cost more due to lower oil content. Pacific red snappers are available all year round.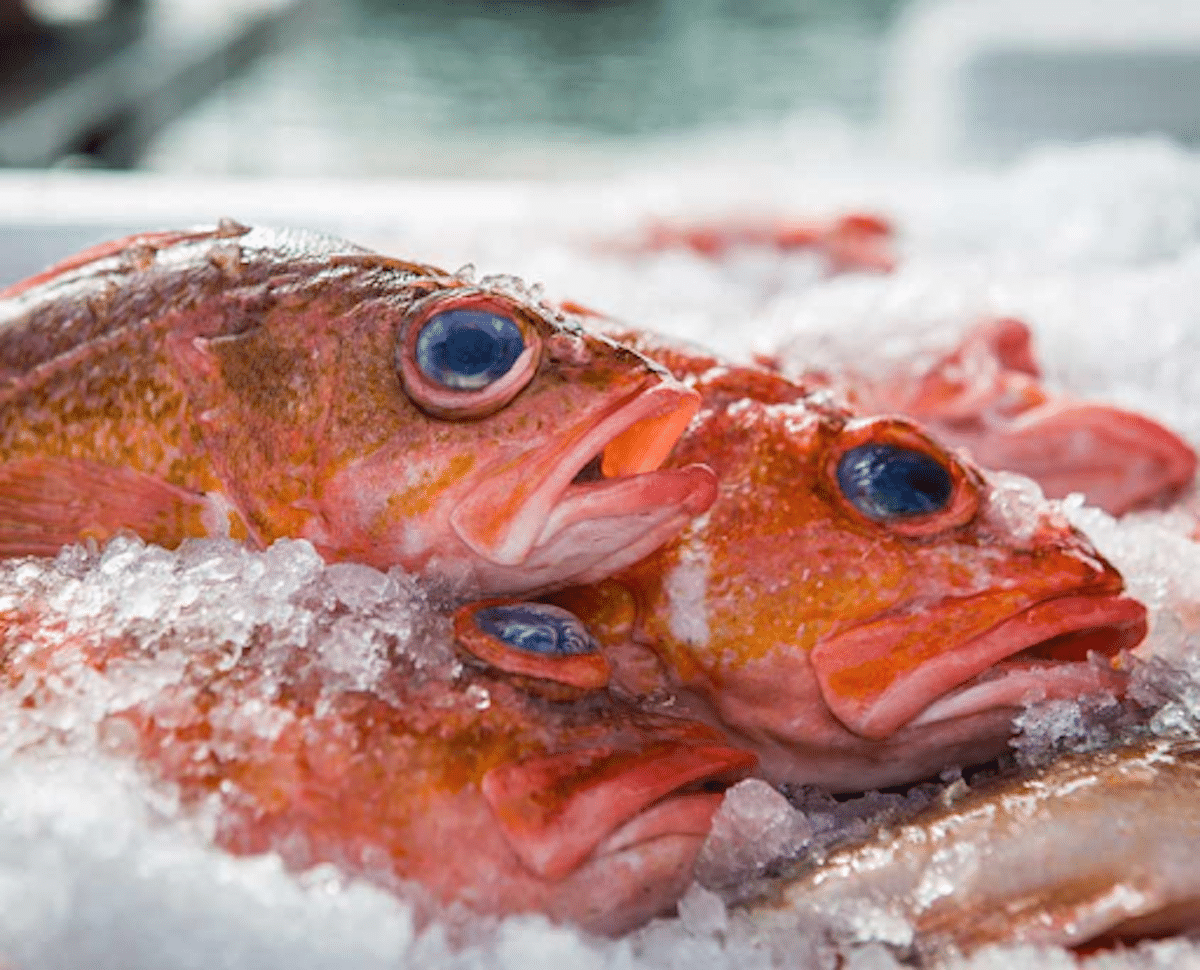 Source: doryfleet.com
Spot Prawns
As the largest shrimp, Spot Prawns are a favorite over lobster, known for their sweet flavor and firm texture that is delicate. They are popularly eaten raw or can be baked, boiled, or steamed. However, they are highly perishable and should be consumed as soon as possible after being obtained. The season for Spot Prawns is from February to October.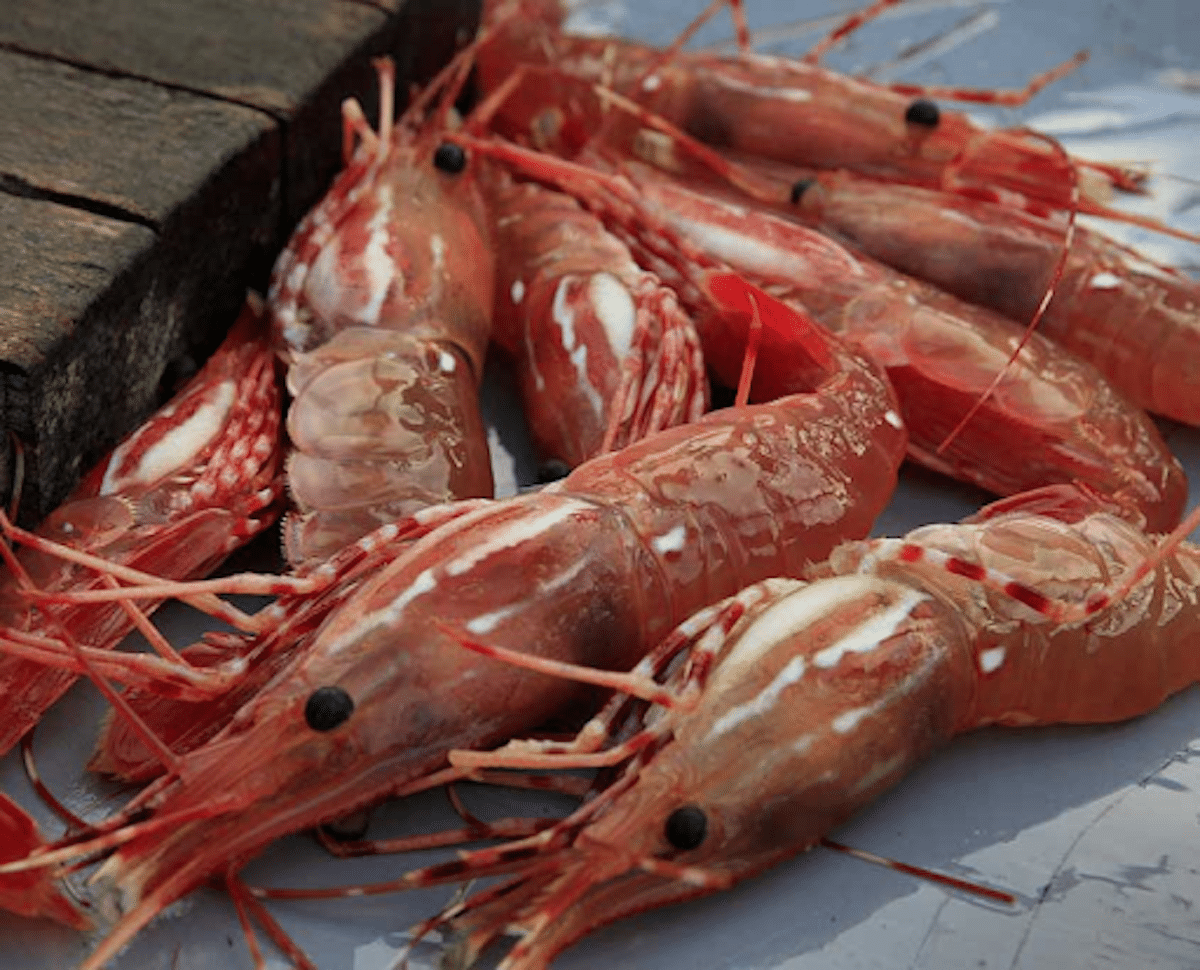 Source: doryfleet.com
Sculpin (Scorpionfish)
Sculpin is a Pacific Ocean fish commonly found along the coast of North America. It is available from April to September and is popular among fishermen and seafood enthusiasts due to its meaty texture and unique yet mild and sweet flavor, similar to cod rock cod, and haddock. Sculpins are usually baked, broiled, grilled, or used in soups and stews.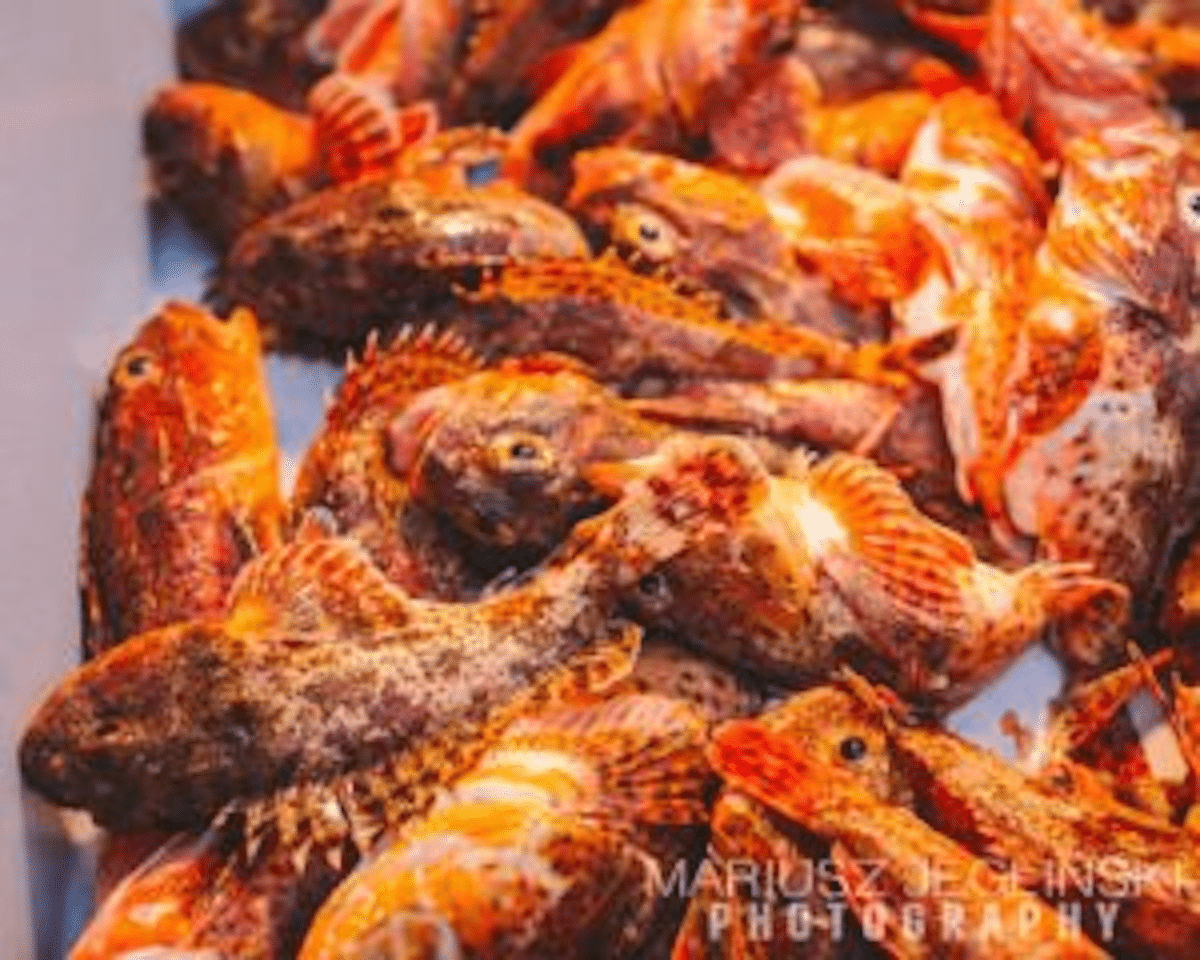 Source: doryfleet.com
Feature Image Credit: Photo by Georg Eiermann on Unsplash