Gone are the days of wandering around the mall with friends and family and in are the days spent online shopping. Quarantining means staying safe in the house and trying to save as much money as possible. Luckily, that doesn't mean that you have to give up your shopping habits just yet. The Streetify app is changing the way you online shop by making you feel like you're back at the mall, all while letting you save your favorite stores in one place (and saving you money)!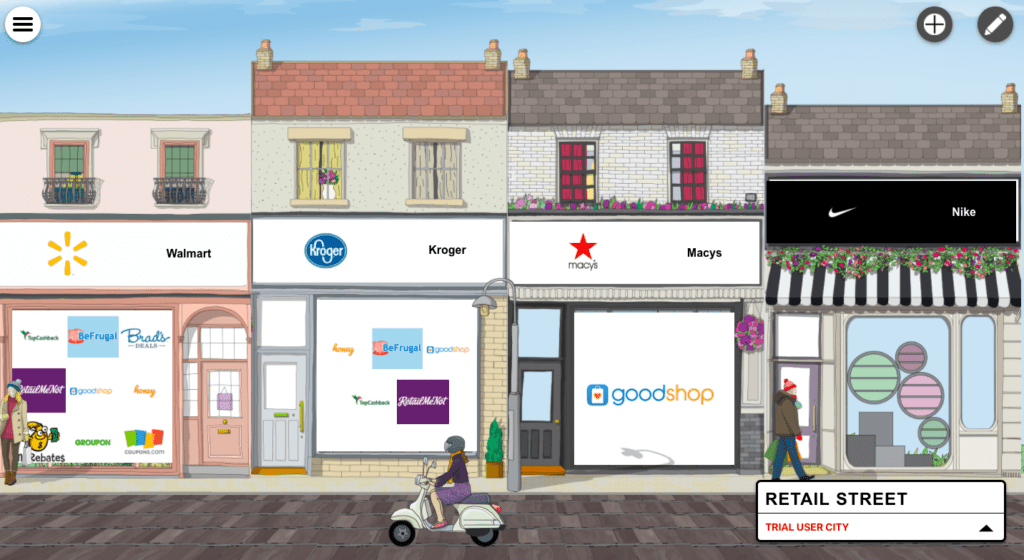 So how does it work?
Streetify allows you to create streets with your favorite stores. You can have multiple different streets, from travel streets to bar and restaurant streets to retail streets. On every street, you will find your online favorites. Whether it's your go-to airline or your favorite shop, you'll be able to shop with the touch of a button.
Not only will you be able to shop your favorite stores but you'll also be able to save money! When you click on the street that you're looking to explore, you'll find a deals arrow next to the retailer. Clicking this will pull up deals found on over 50 international sites. From Groupon to RetailMeNot to Honey and so many more.
Are you an avid traveler who's feeling the quarantine blues? With Streetify, you can shop real high-end streets such as Rodeo Drive, Oxford Street, Champs-Elysees, Mall of America, and Dubai Mall. Clicking on these streets within the app pulls up a real-time map of the area, complete with sunshine (depending on the time of day), storefronts, and shoppers wandering down the streets in cars.
Sow what are you waiting for? Download Streetify and cure that wanderlust by wandering around Paris or London to do a little shopping! Oh, and the best part? It's completely free!