Do you fantasize about going on a road trip around the country? If yes, the picture that comes to your mind might look something like this: You've invested in a brand new RV and are ready to experience the outdoor adventure of your life. The image seems exciting, and the boom in RV popularity is progressing at full speed. You might already have put your plans on paper. However, there are a few things you need to know about traveling and living in an RV.
Now, you might be curious about how you should start your RV adventure. For instance, how do you take this adventure from fantasyland to the real world? Most importantly, what trade-offs and drawbacks are waiting for you on the horizon?
Long-time RV owners are the first to warn you that traveling and living in an RV isn't for everyone. For one, RVs require a lot of maintenance. There's little space, privacy, and time to lead a satisfying life. It takes more than a cheerful attitude to withstand such a lifestyle.
A survey shows that 72 million Americans are preparing for an RV road trip next year. In that scenario, you must know what's ahead if you don't want your RV experience to turn into a living nightmare.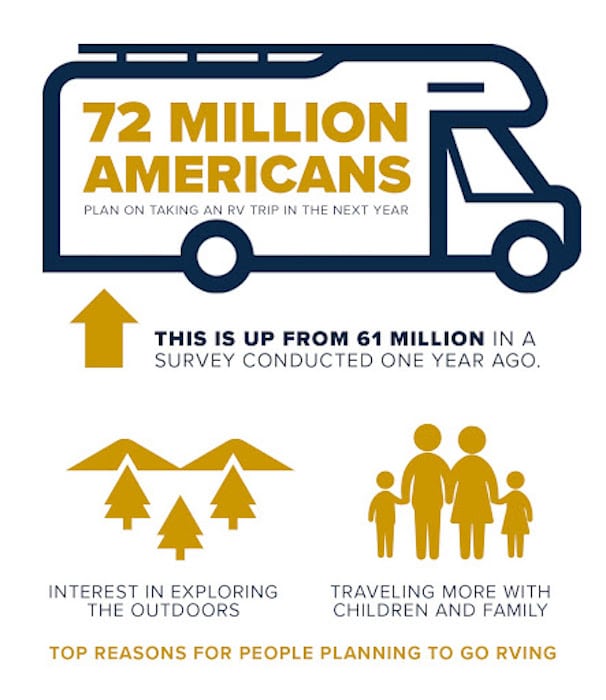 Expenses
Everyone paints an unrealistic picture of how traveling and living in an RV is cheap. While borrowing or renting an RV may cut the costs a little, you still have a laundry list of expenses to consider:
Fuel:

This includes gas for the RV and propane. If you're on a road trip, you'll consume more gas the longer you drive. Also, you'll need to consider gas for stoves if you plan to cook in the RV. If you want to have access to hot water in your RV, this will also require fuel.

Power:

Solar power and diesel generators are expensive to buy and maintain. When traveling and living in an RV, you'll need lights, running water, and electronics. These things consume more power than you think.

RV Parking Fees:

Eventually, you'll need to park somewhere, whether for rest or enjoying the scenery. The expenses will vary from state to state, but they're generally cheap. Nonetheless, they're an expenditure you need to consider.
Other costs may include oil changes, tires, truck maintenance, etc. To get the most out of your road trip, consider outlining a rough budget. You might even want to set aside some funds in case of an emergency.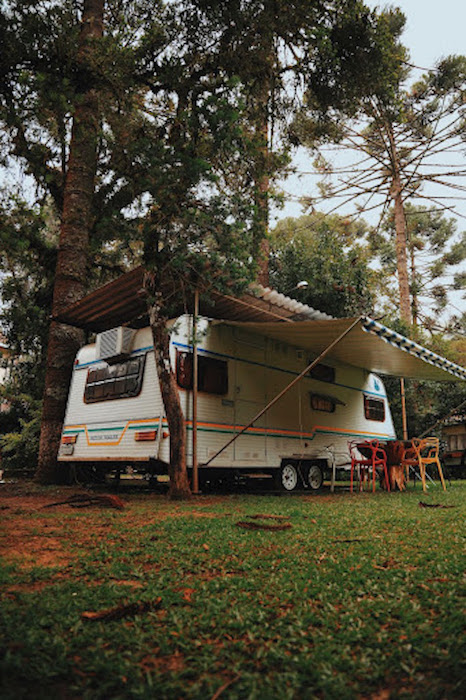 Weather
The fair weather won't last forever. Traveling and living in an RV won't give you a lot of protection against changing weather. Expect rain, snow, and even the possibility of more severe weather, such as tornadoes. To avoid more severe weather, you might need to take a longer route to avoid poor weather scenarios.
Rain and snow will ensure additional cleaning and maintenance work. For example, rain could leak under RV mattresses or damage your RV's paint. So, you'll need to learn to work with nature, not against it. Before embarking on your RV journey, be sure to find more info about mold under RV mattresses and other potential weather effects.
Space
There won't be a lot of space in an RV for all your stuff. You might need to sacrifice some of the convenience that you've taken for granted.
Living in an RV forces you to think frugally. At times, you might not have access to luxuries in technology to save the day. As a result, you might find yourself in a situation where you need to muscle your way out of a blown tire or empty a dirty water tank.
Of course, many RVs come with various trending features, such as electric water heaters, dishwashers, and even hidden food bowls for your furry friends.
Living in an RV is about the freedom that follows a simple, natural lifestyle. Remember, with freedom comes responsibility. So, be responsible for how you manage the little space you have.
Privacy
With little space comes little privacy. If you're traveling and living in an RV with your partner or family, you'll be spending a lot of time together. In other words, your "me time" will be cut short.
If you're traveling and living in an RV alone, this won't be much of a problem. Nonetheless, family conflicts can escalate quickly without proper conflict resolution. The last thing you want is to get into a fight with a family member without the ability to leave the room.
When traveling in an RV, you might want to find some ways to make the long ride less intense. Furthermore, you may also want to resolve any existing conflicts before you travel or live in an RV. On the bright side, a family road trip could be all your family needs to make sweet memories together and forge a deeper bond.
Conclusion
Traveling and living in an RV isn't always sunshine and rainbows. Like any lifestyle, living in an RV can present challenges. Life can have ways of surprising you, so it's best to be as prepared as possible.
When traveling and living in an RV, you might encounter harsh weather conditions, lose your way, or have a shortage of food. Many things could go wrong even when you have a fool-proof plan. So, prepare to improvise.
In conclusion, if you don't have a strong stomach and an abundance of determination, traveling and living in an RV might not be for you. Consider other alternatives, such as taking a vacation out of the country. If you're one for adventure, give traveling or living in an RV a shot. Good luck!