In a Downton Abbey style kitchen a young charismatic Chef rolls fondant. In the background, the sound of batter in a cake mixer. The countertop covered in artistic molding which are to be used for decor. Flour fogs the corner of the kitchen near the double doors leading to the Lounge. We are at Smithmore Castle, a Scottish estate in Western North Carolina where Chef Benjamin is creating literal pastry masterpieces. Brides, Graduates, Birthdays and even Corporate retreats have all pre ordered cakes from this Master Chef.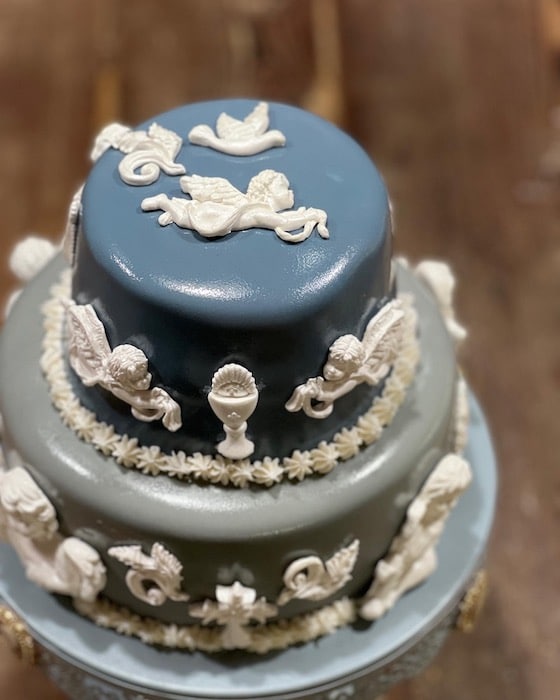 Chef Benjamin is a Michelin Star trained multi talented Chef who specializes in French, Italian and Japanese Cuisines. In the past few years and after so many requests that he transfer his brilliant culinary skills to the world of pastries that he has obliged his customer base. Creating cakes, which you'd expect to be eaten by Royalty. True to form and in line with his trademarked characteristics, Benjamin's cakes leave an impression of a time since lost. A time where the Aristocracy was the rule. Traditions upheld, status and legacy were held to the highest standards. While observing Benjamin's finished creations one can't help but draw a parallel with artists. There are those artists for example who paint landscapes, those who use oils and recreate the human face, and those who perhaps only sketch architecture.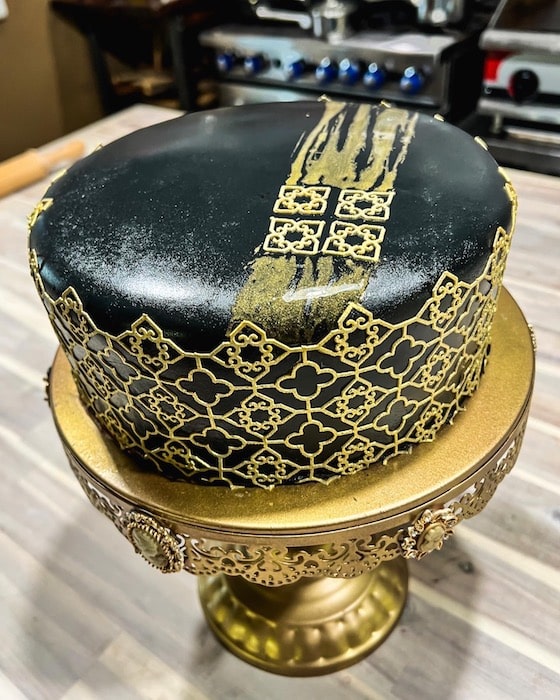 Chef Benjamin Epicure has his type, simply put he fashions dishes, pastries and even drinks fit for Royalty. That is his niche!  And like many artists before him, having an obsessive personality comes with the territory. During our visit at Smithmore we got the chance to see just how Epicure creates his Pastry masterpieces. After he speaks to the bride or groom about the theme and color, he begins. In true old hand form, he takes out scratch paper and a blue pen. Tortuous lines and shapes begin to take form and before he completes a side he stops and grabs another paper. The process persists and at times he switches to black ink. His eyes shift rapidly back and forth. A muddled expression overtakes him, then he smirks. "I got it," he declared. Looks over at me and says, "I'm going to create lavender roses out of fondant and plum colored stones using isomalt. Three Tiers with the top tier being Lace. And for a topper a Royal Crown with edible jewels. He goes on to describe the leaves for the roses in detail. "I'll do 3 different sizes all using 24K gold leaf." I asked him about the flavors and he replied, "Pistachio!" It's abundantly clear that Epicure possesses unique and irreplaceable sets of skills.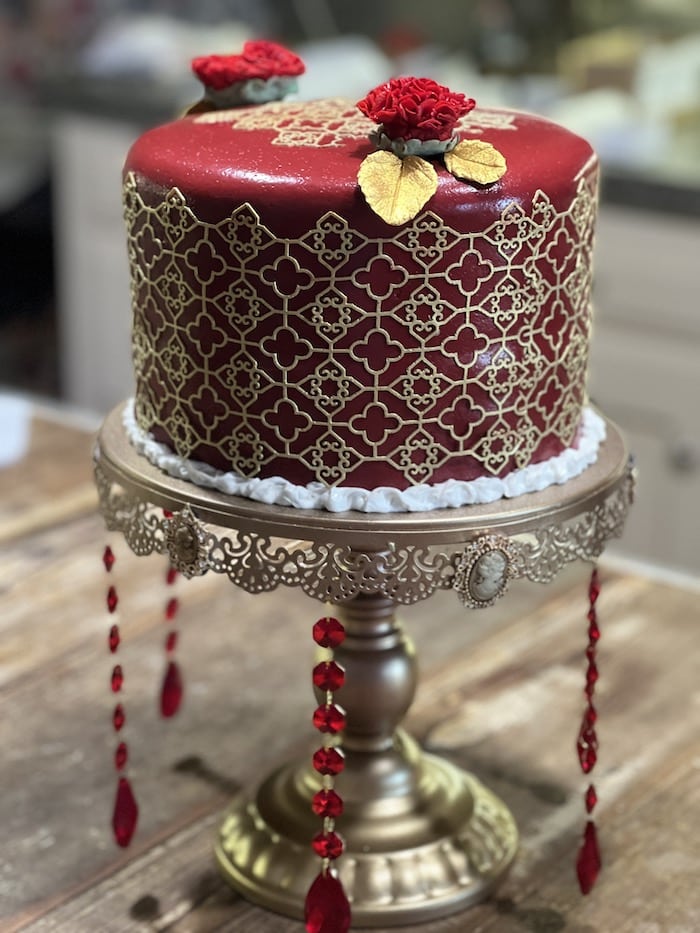 A combination of a rising culinary master, exceptional business acumen and a desire to woo diners and guests sets Epicure apart from his peers. In fact, the Google reviews for Smithmore Castle chronicle a slew of reviews specifically about the Chef. A similar tale on Facebook Reviews. In the most admirable way, Chef Benjamin Epicure is an obsessive perfectionist. I suppose most Chef's are, and in my years of covering the culinary industry I have certainly met my fair share who had similar traits. One can assume it comes with the territory of unlocking a certain artist ability.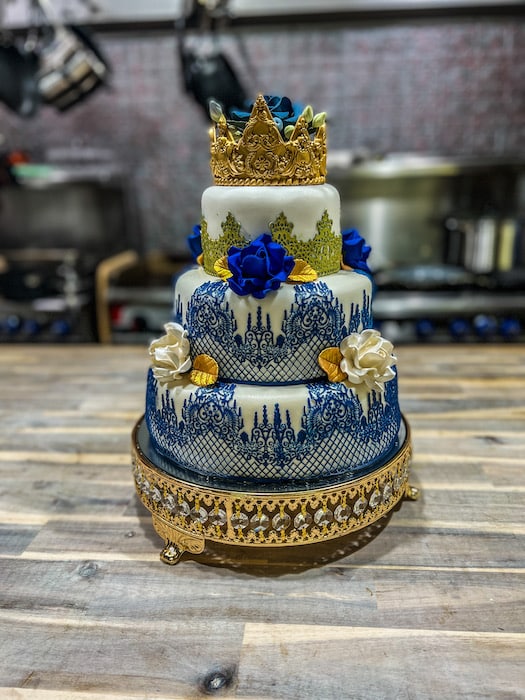 Now one can expect that a Chef of his stature to be executive Chef in Dubai's most elegant restaurants or in one of France's upper scale hotels but the fact that he chose to sign a 2 Year contract at Smithmore Castle says a lot! When we asked the Chef why he chose this estate he had three answers. He started off by saying that he viewed Smithmore Castle as a blank canvas for which he can paint on his ambitions and vision. The second was the local town and its people. The Chef is convinced that those native to Appalachia are some of the nicest and honest people who exist. And he ended by saying that he knew he'd enjoy being at Smithmore because of the owner, Lord Robert Smith. Lord Smith and Chef Benjamin have grown organically close together. Twin souls of sorts, both ambitious with a claim of being born in the wrong time. Lord Robert Smith has owned the Castle since 2008 and has maintained Smithmore to be a Private Residence, only opening it up to be rented privately in late 2020.