Italian cuisine is an immutable foundation of global food culture. Our country is renowned for many reasons, from music and history to art and architecture, but the fame of our food has arguably become Italy's greatest cultural export.
We have some of the best food tours in the world, with an irresistible selection of dishes and desserts which have spread like wildfire across the globe. With that in mind, here are eight Italian creations now found on every continent and in nearly every country.
1. Arancini
Arancini are the perfect example of uncomplicated deliciousness. Essentially, they are just rice balls coated in breadcrumbs and deep fried, but the variety of potential fillings make this staple of Sicilian cuisine a truly versatile snack
Fillings and shapes differ from region to region, with traditional fillings such as meat or mince being the most common. Mozzarella and caciocavallo cheese are also favorites, but you can also use peas, ham, bechamel sauce, or any other filling for that matter.
2. Focaccia
Suitable as either an accompaniment or as a meal on its own, focaccia is a flat oven-baked bread that can be seasoned with a range of toppings. Like many other famous Italian foods, there's an endless number of variations, all of which require a mere handful of ingredients.
All you need for the base are flour, water, yeast, and salt. Add a dash of olive oil and any toppings you desire, and you've got focaccia. The recipe is similar to that of a pizza, except you have to wait for the dough to rise before sticking it in the oven.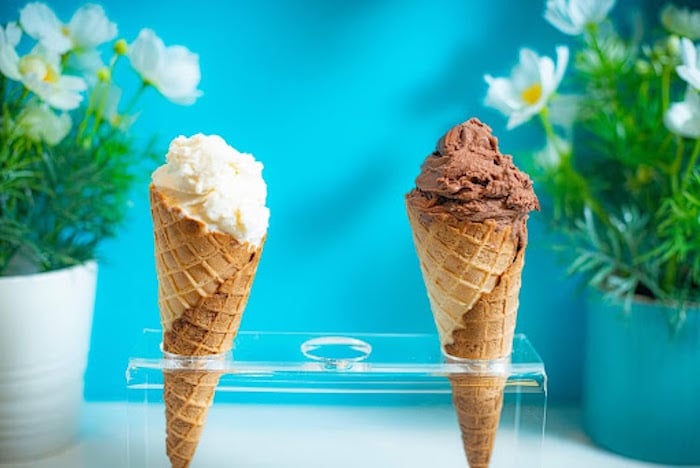 3. Gelato
Gelato isn't like the ice cream found abroad. For starters, it's made with no preservatives whatsoever, meaning it's made with fresh and natural products. It also contains more air and flavoring than other frozen desserts, ultimately making it the superior form of ice cream.
It's Italian artisanal ice cream with a specific style and a unique preparation method, and even though it uses less butterfat than other ice creams, its fruit and cream-based combinations lead to higher density and richer flavor.
4. Gnocchi
Essentially a type of dumpling, gnocchi is yet another example of an adaptable recipe. The basics are egg, salt, potato, and wheat flour, but you can substitute or supplement these ingredients with a multitude of others.
Austria, Croatia, France, and several other nations have created their own versions of gnocchi. In fact, this dish is so widespread that Argentina, Uruguay, and Paraguay all share the tradition of consuming it as a month-end ritual.
5. Panna cotta
Unlike most other desserts, panna cotta doesn't have a complicated recipe or an extensive list of ingredients. It's just sweetened cream placed in a mold, with gelatin added to provide a thicker texture. That's it!
Flavoring is the key to panna cotta's popularity. You can aromatize the cream with whichever flavorings you fancy, whether it's traditional flavors like vanilla and coffee or something more exotic like marsala and rum.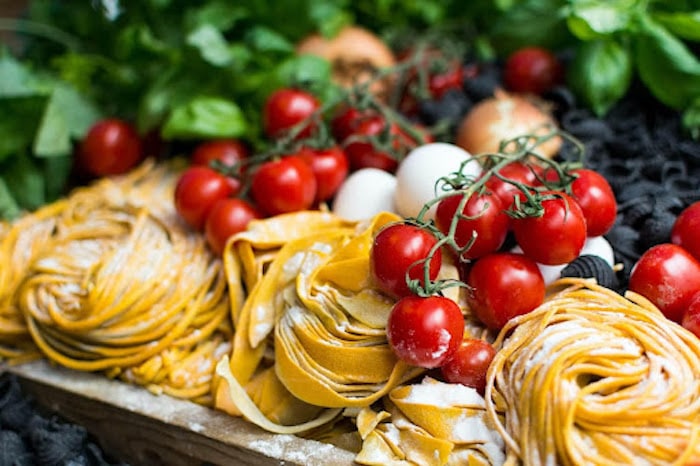 6. Pasta
The various kinds of pasta in Italy are behind some of the world's most famous dishes. There are as many types of pasta as there are ways to prepare them, from fairly common pasta, such as penne and linguine, to rare ones, like Gragnano and Su Filindeu.
Naples, Imperia, and Sicily all have their own regional varieties, but Rome is the birthplace of the most famous recipe of them all: spaghetti alla carbonara. Eggs, cheese, cured pork, and black pepper make up this timeless dish, which has spread to all corners of the globe.
7. Pizza
No list of famous Italian foods would be complete without pizza. It's one of the most popular foods in the world, with all sorts of toppings and preparation methods, and the only question is whether you want something traditional or a little more modern.
Traditionally, pizza should be baked in a wood-fired oven at a high temperature. Classics like Neopolitan and marinara pizza take mere minutes to prepare, but it all depends on how sparing or extravagant you want to be with your toppings.
8. Risotto
Last but not least, we have risotto, the creamy rice dish that's been served in Northern Italy since the 18th century. Risotto isn't complex by any means, but like every other food that made Italy world-famous, its widespread success lies in its versatility.
The only ingredient that all risotto recipes share is rice. Beef, cuttlefish, and truffle are but a few of the regional variants you'll find in Italy, so it ultimately depends on where you are and what you prefer.