People have unique reasons for traveling to different countries. If your reason for traveling is gambling, this content is for you. The world has enough vibrant destinations for these needs. However, your first-time trips should be the most impressive and memorable. That is why we have created lists of the trendiest tourist destinations for gamblers. Continue reading to discover our handpicked cities.
Top Global Cities with World-Class Casinos
Gambling enthusiasts looking to taste top-notch casinos for fun and money cannot go wrong with the following cities: 
Las Vegas, Nevada
Everyone who likes gambling must have heard about Las Vegas. There is no casino city like it in the world. Although Macau, China, is a worthy competitor, its biggest casino (The Venetian Macao) belongs to a Las Vegas franchise. Most global nomads hope to visit Las Vegas even once in a lifetime. We all like how great Las Vegas casinos look in the movies. 
LV has fifteen of the top twenty-five global gambling venues. Hence, the LV Strip casinos can bombard you with several gambling games. If you want to travel to the US, why not choose the Las Vegas Strip first? Our top 2 casinos in Las Vegas include the following:
Mandalay Bay Resort & Casino
The most popular gambling venue on Las Vegas Strip is Mandalay Bay Resort & Casino. It belongs to MGM Resorts International. Mandalay Bay Resort & Casino has a south-East Asian theme. It also has a sand wave pool, a splendid tiny waterfall, a Lazy River water ride, and some heated pools. This grand resort in the Paradise area consists of the 5th largest Convention facility in the country. You should come here for gambling fun, shopping, and relaxation. 
MGM Grand Las Vegas
Grand Las Vegas is a complex featuring a hotel and a casino floor. Las Vegas has many casinos, but Grand LV is the best. High rollers wishing to spend lots of money can find up to six thousand rooms in this casino resort. You can enjoy swimming and river rides if you are not here for betting. Grand LV is the biggest single hotel in the country. 
Macau, the Vegas of China
Macau, China, is a hidden gem for an adventurous tourist. With its lively streets, first-class casinos, and nightlife that compares to none, Macau is a darling to multitudes. It is not a world heritage site for nothing. Macau's unrivaled popularity arises from its affluence and cultural diversity. Whether you want to taste high life, simple life, or a mixture of both, Macau can provide it.
When you land in Macau, prepare to do what we will describe next. Most tourists come to Macau to explore its casinos and nightlife. Rumors have it that Macau is Asia's best version of Las Vegas. Its other name is the Vegas of China. We highly recommend these casinos at Cotai Strip: 
The Venetian Macao
Board a free shuttle and go straight to the Venetian Casino Resort. It is where the most famous casino in the world rests, and its name is The Venetian Macao. It has a striking resemblance to a Las Vegas casino belonging to the US Las Vegas Sand. This is the case because the same franchise manages it. This online casino with darmowe spiny za weryfikację is so huge that it accommodates eight hundred gaming tables and three thousand slot machines. 
City of Dreams
Nicknamed the House of Leisure, the City of Dreams is another exciting casino near the Cotai Strip. The most distinct features of this casino complex are its five towers. It houses three divided first-class casinos covering up to 420,000 square feet. On this casino floor, you have 1,500 slot machines and 450 gaming tables to enjoy. Check this table to see our top 3 casinos on the Cotai Strip: 
Casino
Number of Slot Machines and gaming tables
Live Casino Games

Venetian Macao

3,000 slot machines

800 gaming tables

Baccarat, blackjack, roulette.

City of Dreams

1500 slot machines

450 gaming tables

Baccarat, Roulette, Craps, Keno.

Parisian Macau

2,500 slot machines

Blackjack, Craps, Roulette, Baccarat.
Macau boasts world-class casinos, and some are off the Cotai Strip. If you are still looking for what you need in the Cotai Strip, move to Macau Island. 
Atlantic City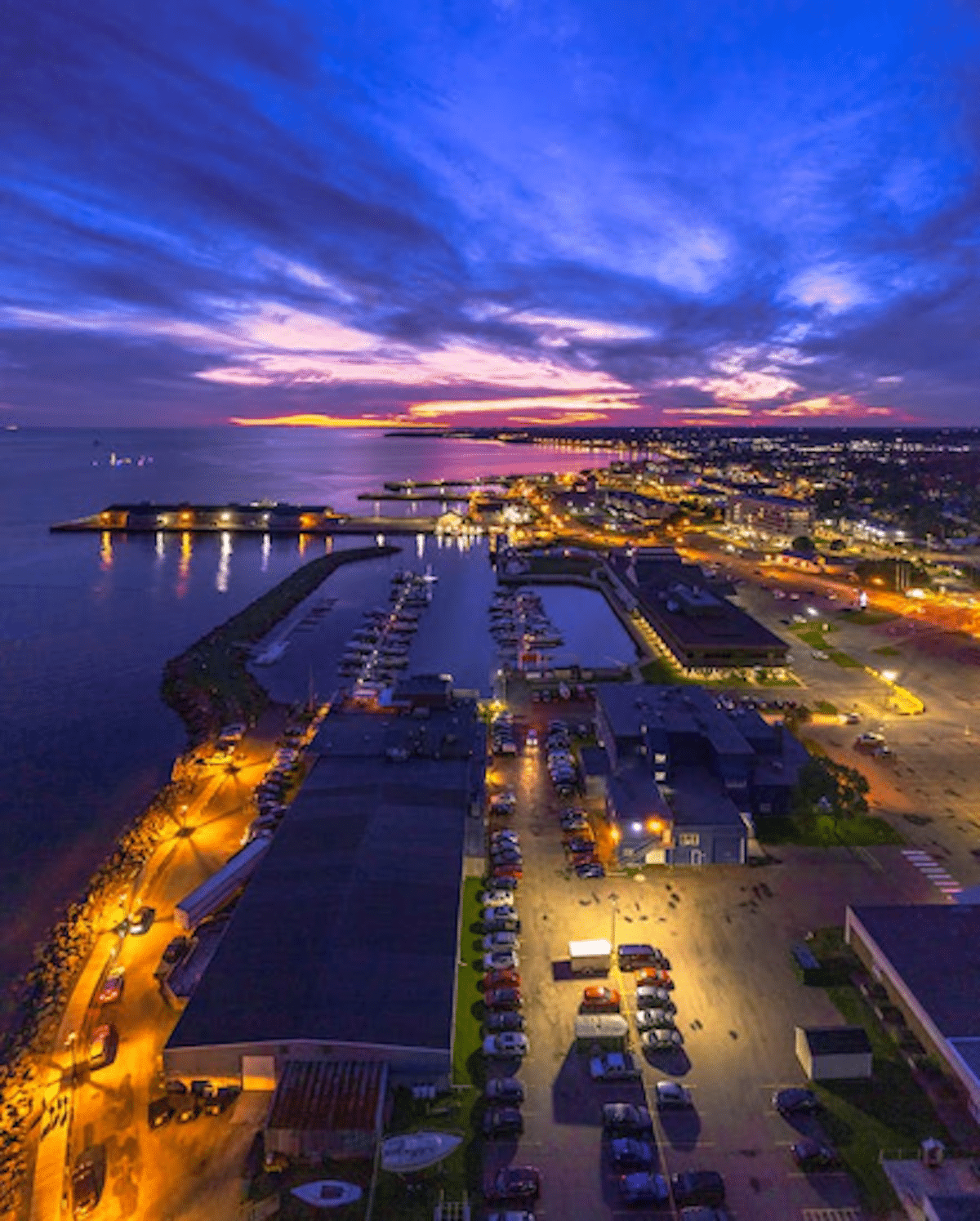 Do you plan to visit the East Coast area of the US in 2023? If so, we highly recommend Atlantic City in New Jersey. While its gambling scene is slightly behind the Las Vegas Strip and Macau, Atlantic City has a rich history. Additionally, it possesses nine world-class casinos that provide more than 14,000 rooms. Our primary choices for you include the following:
Harrah's Atlantic City Casino
People who arrive at Harrah's Atlantic City Casino in CBD aim to experience its nightlife, food, and shopping malls. This casino is inside Harrah's Resort so you can find various tourist activities here. You can get spa services, swim, gamble, or grab a drink in the bar and nightclub area. Harrah's Atlantic City Casino popularly provides Keno games with huge payouts. If you love traveling with a dog, it will be welcome here.
Golden Nugget Casino
This casino's gaming floor occupies an area of 65,000 square feet. It is ideal for gamblers who prefer skill-based games like roulette, craps, poker, and baccarat. If you are good at blackjack, spending a week here will allow you to participate in a weekly tournament. Besides playing table games, you could shop for clothes at a high-class boutique or store. Hunger has no place in Golden Nugget Casino as it hosts up to ten eateries. Other perfect Atlantic City Casinos include:
Caesars Atlantic City Casino,

Tropicana Casino,

Resorts Casino Hotel,

Ocean Casino Hotel,

Hard Rock Casino,

Bally's Atlantic City Casino.
All casinos in Atlantic City are ideal for nightlife, shopping, and dining. Hence, tourists not into gambling can engage in other fun activities. 
Conclusion
Now we have come to the end of this article. Have you chosen a destination that suits your needs? We hope you have and will arrange a successful trip there. Any of these destinations can provide impressive and unforgettable travel experiences.