Bitcoin mining has been one such activity that people have taken a great interest in. Because cryptocurrency has showcased tremendous benefits, the crypto enthusiast is paying their unremitting efforts in bringing about the best options for BTC miner. The flaws that might be in the current machines can be replaced in the near future with even smarter technology. No doubt, an ASIC Miner machine is power-hungry, which is the most important factor to consider. The mining companies are focused on manufacturing such technology that can consume the lowest possible electricity for more profit. for more information about bitcoin mining and other famous cryptocurrencies, visit https://www.bitcoinloophole.io/. Currently, there is a considerable demand for new and trendy bitcoin mining rigs that have enabled many people to understand it and it is becoming common every day. In this article, we would talk about the 11 best bitcoin mining machines that are currently trending among miners.
1. AntMiner S19 Pro
| | |
| --- | --- |
| Hash rate | 110 TH/s |
| Power consumption | 3250W |
| Energy Efficiency | 29.5J/Th |
| Noise level  | 75dB |
| Weight        | 13200g |
| Size | 195 x 290 x 370mm |
This ASIC miner, Antminer brand is the production of Bitmain. Antminer S19 is one of the leading models in today's market that has been widely acclaimed. The model has been designed with improved architecture. It offers a fascinating experience of mining to its users as its speed is faster and the control system is intelligent. The version has allowed miners to make a big profit. This is why it is one of the leading version that is currently rocking the crypto stage.
2. AntMiner S9
| | |
| --- | --- |
| Hash rate | 14 TH/s  |
| Power consumption | 1272 W |
| Energy Efficiency | 0.098 J/GH |
| Noise level  | 85 dB |
| Weight        | 11 Pounds |
| Size | 135 x 158 x 350mm |
 An amazing fact about Antminer S9 is that it is the first global ASIC hardware for bitcoin mining that follows a 16 nm process node. Interestingly, this new model in the market has gained notable attention due to its unique features. It utilizes less amount of energy as compared to other mining hardware in the competition. However, due to its special features, it is costly and also requires additional PSU for the system running of this machine.
3. Antminer D7
| | |
| --- | --- |
| Hash rate | 1.286Th/s |
| Power consumption | 3148W |
| Energy Efficiency | 2.448j/Gh |
| Noise level  | 75dB |
| Weight        | 14200g |
| Size | 400 x 195 x 290mm |
A model launched in 2021, the Antminer D7 has a slightly lower cost than the above-described models. Version D7 works on the X11 algorithm, and is more likely to mine DASH coins. Previously, the value of the dash coin was higher than today. One dash coin equals $48.23. And if we see back a couple of years ago, the value was about $1500. Amazingly higher! However, this model can also mine smart coins, hatch, and onix.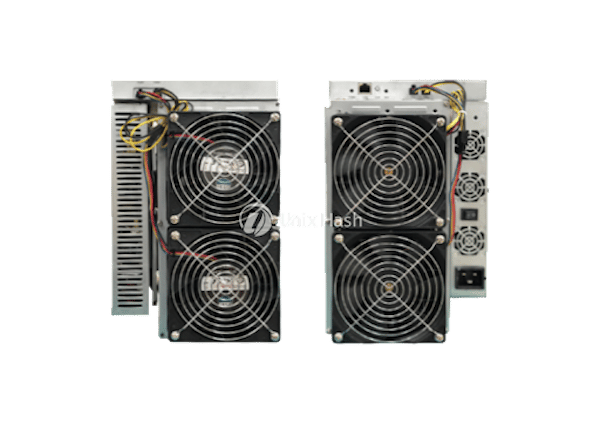 4. AntMiner S19 Pro+ Hyd
Hash rate
198Th/s
Power consumption

5445 W

Energy Efficiency

0.028j/Gh

Noise level 

50 dB

Weight       

17500 g

Size

410 x 196 x 209mm

 
Another powerful device by Bitmain based on the SHA-256 algorithm has a higher hash rate. This version is designed with a water cooling system, as its name suggests with "Hyd". It is suggested to the miners to use it with ANTSPACE HK3., as it is capable of holding 210 units of this miner counting the total consumption of power to less than 1MW.
5. WhatsMiner M30S++
| | |
| --- | --- |
| Hash rate | 112 TH/s |
| Power consumption | 3450 W |
| Energy Efficiency | 31 J/T |
| Noise level | 75 dB |
| Weight        | 10500 g |
| Size | 155 x 225 x 425 mm |
A Chinese manufacturing company, MicroBT has launched WhatsMiner M30S++ which has become one of the popular models today. Due to its attractive hash rating, it is usually considered simultaneously with Antminer S19 Pro. This next-generation ASIC miner is also easy to clean and requires low maintenance.
6. WhatsMiner M50S
| | |
| --- | --- |
| Hash rate | 126Th/s |
| Power consumption | 3276W |
| Energy Efficiency | 0.026j/Gh |
| Noise level  | 75 dB |
| Weight        | 11700 g |
| Size | 125 x 225 x 425mm |
This energy-efficient model M50S holds a couple of powerful fans to maintain its cooling system. The M50S is an advanced version of the M30 series in energy efficiency. The profitability counts about $22 a day.
7. WhatsMiner M53
Hash rate
226TH/s
Power consumption

6554 W

Energy Efficiency

29J/T

Weight       

 

27500 g

Size

86 x 482.6 x 650 mm
WhatsMiner M53 has various advantages, one being its cooling technology that is based on a water-cooling system. It poses adaptability to high temperatures. It is estimated that this version can generate a profit (after subtracting electricity) of $40 a day, making $ 1200 a month, and $14,400 a year. However, the power rates differ in each region, so make sure how much profitable this model can be in your area.
8. Avalon Miner A1266
| | |
| --- | --- |
| Hash rate | 100TH/s |
| Power consumption | 3500 W |
| Energy Efficiency | 35J/TH |
| Noise level  | 75 dB |
| Weight        | 12800 g |
| Size | 301 x 195 x 292 mm |
Canaan's production, Avalon Miner 1266 offers a higher hash rate and is more efficient than WhatsMiner M30 and Antminer S19. However, the new and latest iterations of the M30 and S19 series let this model lag behind to some extent. The profitability of this model per day is about $0.1650. 
9. Avalon Miner A1246
Hash rate
90TH/s
Power consumption

3420 W

Energy Efficiency

38J/TH

Noise level 

75 dB

Weight       

12800 g

Size

331 x 195 x 292 mm

 
A predecessor of A1266, Avalon 1246 is one of the most powerful ASIC miners in today's market. Its controller is built with Al chips. After its combination with an operating system, it is able to defend the system by being able to detect any malicious viruses.
10. Koi Miner C16 MAX
Hash rate
113 TH/s
Power consumption

3250W

Energy Efficiency

29.5 J/T

Noise level 

80 dB

Weight       

12000 g

Size

390 x 165 x 250 mm

 
KOI miner is a new brand for launching high-tech miners with its efficient and profitable mining machines. The machine and its parts have been applauded due to its good quality. If the rates of other big companies are higher then it is best to try some new brands. It has beaten the working quality of Avalon 1246 – which already is in demand.
11. Koi Miner C16 PRO
| | |
| --- | --- |
| Hash rate | 98 Th/s |
| Power consumption | 3400W |
| Energy Efficiency | 30 J/T |
| Noise level  | 85 dB |
| Weight        | 14800g |
| Size | 238 x 338 x 178 mm |
Last but not the least, Koi Miner C16 PRO is designed with the unique architecture of process technology – FinFET N+1. This BTC ASIC miner, C16 Pro has an efficient heat dissipation system with its short-distance ventilation and poses to be a good pick for those who are having trouble choosing a good miner for them due to their high rates.
Final thoughts
ASIC miners are way too useful and generate an attractive profit for naive traders and as well as experienced ones. The point is, that they should be wise enough to choose a good ASIC miner model that will help them get more profit. The manufacturers of BTC mining machines are launching new models with advanced specs one after one. In this race, compare all the important features of the miners and also your affordability. The list provided above is all the important BTC miners with their main features. Good luck with your choice and happy mining!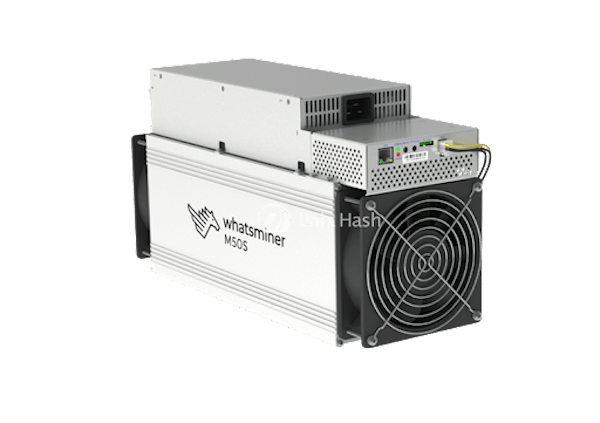 Popular RFQs
1. Is purchasing a used miner worth it?
One can buy used miners. The used miners have already built in the peer-to-peer market. However, it is recommended to buy the new device or the used one from a reliable seller as any of your mistakes can cost you huge due to the possibility of fraud. 
2. What are the main factors I should consider before buying an ASIC miner?
The three most important specifications should be understood before you purchase.
Unit Price

Hash rate

Power consumption
3. What are the best manufacturers of BTC miners today?
Today, Bitmain and MicroBT have gained an excellent and commanding position in the crypto market. Other manufacturers including Canaan, Innosilicon, Esband, Avalon, and Koi Miner are striving companies and might come into competition with the above super companies in near future.