Sharon Osbourne has been on a weight loss journey for quite some time and now she is warning people of the consequences of their desires. Earlier in September 2023, she shared with fans details of her drastic weight loss and how she now weighs under 100 pounds. She attributed this weight loss to the use of semaglutide. So, why is semaglutide making Sharon lose weight so drastically? Keep reading to find out the details!
In an interview held last December, the TV star revealed that she was using an FDA-approved medicine that goes by the name Ozempic that has semaglutide as a part of its formulation. This medicine is used for the treatment of Type-II diabetes. However, off-label, it is also used for people who aim for weight loss. She revealed, "I've been off it for a while now, but my warning is don't give it to teenagers, it's just too easy. You can lose so much weight and it's easy to become addicted to that, which is very dangerous. I couldn't stop losing weight and now I've lost 42 pounds and I can't afford to lose any more."
Sharon Osbourne Feels She Is Too Skinny Now
Sharon also talked about how her appearance has changed drastically ever since she started taking Ozempic. She admitted that she has become very thin, looks gaunt, and has trouble putting on any weight. The reality star revealed, "I can't put any weight on. I want to because I feel I'm too skinny. I'm under 100 pounds and I don't want to be."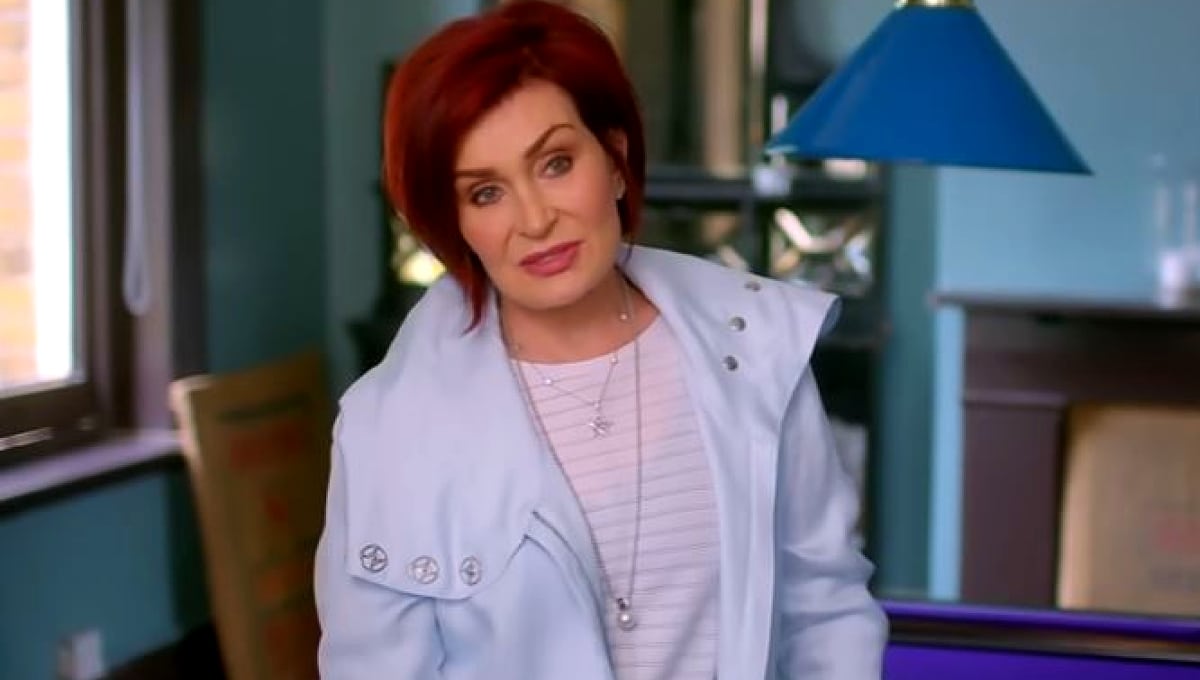 Sharon's drastic weight loss to the verge of anorexia has surely concerned fans and the star herself. However, she isn't the only public figure who has expressed her apprehension regarding weight loss medications. Shahs Of Sunset star Golnesa Gharachedaghi announced back in June 2023 that she has decided to cut back on her semaglutide dosage.
The 41-year-old took to Instagram and shared details of her weight loss journey with fans. She explained why she has reservations regarding the medication which has caused her to lose more weight than she planned to. The Bravo star revealed she started taking semaglutide shots back when weighed about 138 pounds. However, after losing about 28 pounds, she is now at 110 pounds which is when she decided it was time to reduce the dosage.
This lower dosage of semaglutide would facilitate weight maintenance as opposed to accelerating her weight loss.
Sharon Osbourne Faced Side Effects Using Ozempic
On the other hand, Sharon Osbourne has completely discontinued the use of Ozempic to ensure she doesn't lose any more weight. As per reports, the goal of semaglutide is to reduce or reverse complications related to weight such as high cholesterol, hypertension, and diabetes. Yet, the weight can return if a lifestyle change isn't paired with the medication.
Moreover, Osbourne earlier reported that she experienced several side effects when she first started using the medication. For the initial few weeks, she experienced nausea throughout the day. Moreover, she also felt very thirsty & her desire to eat food reduced drastically.
So, what do you think of Sharon Osbourne quitting Ozempic completely? Share your thoughts in the comments and check back with Urban Matter for the latest news!