Grab your hiking shoes, a blanket, your favorite adult toys, and a loving partner; having outdoor sex is one of the most fun, euphoric ways to spice up your relationship. It is that adrenaline surge and exciting combination of knowing that you are doing something risky that feels awesome, while you could get caught at any time. 
If you have never thought of having sex outside, I suggest you give it a try. It is naughty and reckless. Being out in the open adds an extra layer of seduction. You might be shy, but it can make your vacation or weekend getaway memorable. Besides, it's all about making beautiful memories this year, right? Animals have sex outside. Even cavemen, I'm sure they didn't mind a quick romp in the woods. 
However, it is not as simple as removing your clothes and going at it. You might even need to find a partner via an app or online dating platform, and there's a lot out there – so make sure to check it out before planning outdoor sex! I'm here to give you tips on how to have sex outside and make it worth your while.

Benefits of Having Outdoor Sex
Let's be real; the bedroom is not the only place you can have sex. For many people, their bedroom is the only place where all the action happens. It's comfortable and cozy. Resisting the softness of your bed sheets can be close to impossible. But do you know having sex outside your bedroom can bring a new spark into your sex life? Even if it is just a quickie in the woods, the perfect way to enhance your sex life is doing something far from the ordinary. 
Sex outside the bedroom increases your sex drive, makes you feel more excited, and connects you to your partner. The sly smile you both share when the deed is done will live in your memories for years to come.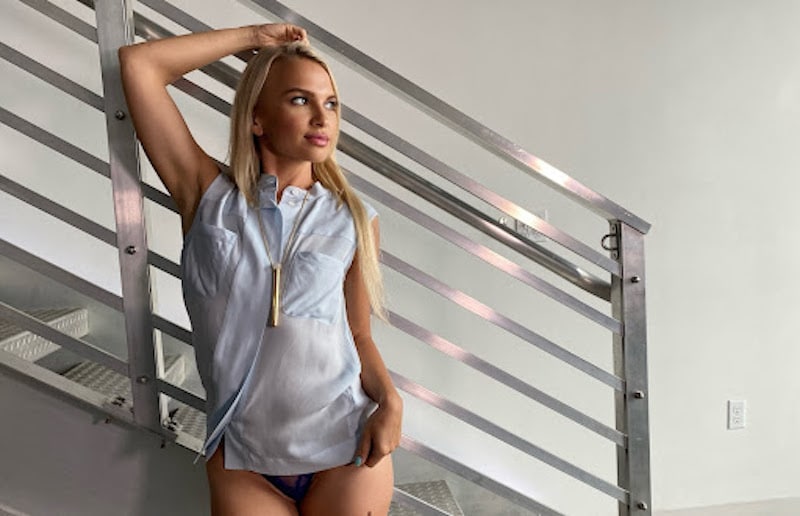 10 Tips for the Best Outdoor Sex
Now it's time to go for that big outdoor "O"!
Don't Get Caught
For those looking to keep the fun to themselves, choose your location wisely and be aware of your environment. Outdoor sex is not legal in most places. Check out local laws about indecency if you choose a risky area so you can know what you are up against if authorities come your way. In some states, public indecency is considered a sex crime. I'm sure you don't want to go to jail!
Go out on a Warm and Nice Day
If having sex outside is entirely new to you, I'd suggest you choose a warm day. Going out to have sex is already a lot, and you don't have to deal with torrential rain or heavy wind. It doesn't need to be warm every time; just be sure the outside is calm before starting your sexual adventure.
Pick a Location
Different locations have their benefits. Try anyone on this list. You can even try them all.
Deserted Beach:

What can be sweeter than having outdoor sex on a lonely beach? You can feel the coolness of the beach on your skin as you listen to the melody of the soothing ocean waves. Try a good sex position. Missionary can alert anyone of what you are doing. But if it is the woman on top with towels draped across your bodies, no one should notice. Don't forget to use a blanket. You won't like sand getting into your genitals.

The Woods:

If you and your partner enjoy camping in the woods, it will be a great sex spot to let loose. You can even have sex against the tree. Lean against the tree trunk while facing your partner. Wrap a leg around his waist as he thrusts into you while holding the tree for balance.

Mountain Top

: After you and your man make that long hike up, you deserve a reward, right? Wait till you get to the mountain top and scope for a calm place before having

hiking sex

.

Under the stars

: The thought of outdoor sex under the stars feels so good. The bed of a truck is perfect for this where you are away from the city's bright lights with your partner making love under the stars.

The Hood of Your Car

: You might have had car sex before. Now have it on your car. Go the doggy way. You lean over the hood of your car while your man enters you from behind.
Bring Have An Outdoor Sex Kit
The fear of getting caught, racing heartbeats, and that exciting shot of adrenaline when you are wondering whether someone is going to walk by; anyone having sex outside knows just how adventurous and fun it can be. Assess the environment well, keep some of your clothes on, and have props around you. A blanket or an umbrella can be the perfect disguise for what's going on beneath. You will also need a bug spray, sex toys, lubes, condoms, water, baby wipes, and anything else to make the experience comfortable and enjoyable. 
Ditch the Underwear
When you are trying to enjoy a quick tryst, you don't want your underwear getting in the way. So skip the underwear. You can even let your partner know you are not wearing anything under so they can't stop thinking about it. But if you are already wearing one and you see a possible opportunity for outdoor sex, slip away quickly to remove it and discretely put it in your bag. The less fabric between you and your partner, the better!
Get Used to Having Sex While Standing
If you are going to be having sex where no one will see you, you can't explore different positions. Most times, you are trying not to get caught, so you have to be creative with your positions. Instead, practice how to have sex while standing. Choose a spot where you can lean your back against something sturdy. Walls, doorways, trees, and cars are perfect. Achieve a balance with your partner and a rhythm that works for both of you.
Keep things Simple
Avoid sex positions that are too complicated. It is easy to get carried away in the fun and sheer thrill of having outdoor sex. Whether you're having sex in a tent or you found a private spot in the woods, have fun and keep your sex positions simple. You don't need to go too extreme with it and end up having to call an ambulance in the middle of the woods.
Get Playful
There's something erotic about being naked outside with nature as your only cover. It is sweet and innocent. Use this chance to play with your partner. Ask them about what makes them feel good. Explore their bodies like it's your first time. Nature is a huge playground, so play! Playing can also mean having your man bend you over a fallen tree while thrusting fast!
Keep it Quiet
This is going to be hard. It can be difficult to keep things low with pleasure coursing through your body and the adrenaline rush. You will want to moan and let your partner know they are hitting the right spot. Keeping things quiet can sometimes be exciting, but if you can't help being vocal during outdoor sex, try whispering dirty things into your partner's ears or muffle your moans of ecstasy against your partner's neck.
Enjoy the Moment
Now that you know how to have sex outside, embrace it. Don't be scared. Let go of your inhibitions and have fun. This is meant to be exciting! Get naked! Be yourself! Enjoy the time with your partner. If you've made up your mind to have sex outside, then throw away your fears far into the horizon and make the moment worth it.