The beauty industry has always flourished despite financial crises and declining customer solvency. Every woman tries to look attractive, and smooth skin is a must. That is why sugaring has become so popular because this method of depilation allows you to get rid of unwanted hair for 3-4 weeks. If you've ever thought about developing your private label hair wax, now is the time to do it.
Why Develop Your Brand of Sugaring Paste?
Sugaring is a depilation procedure using a special caramel paste. All you need to make it is sugar, water, and lemon juice. But not all experts can prepare the right paste for sugaring. In addition, the preparation of sugar paste takes a long time. The quality of the material determines how good the effect will be, as well as how long the result will last. That is why many professional salons, as well as individual masters, prefer to buy a ready-made quality product.
But instead of buying products from other brands, consider developing your private label sugar paste. The cost of preparing sugar paste is not very high. So the production of your product is associated with minimal costs. Using quality sugar paste under your brand you will earn a solid reputation among customers. This will allow you to stand out from the background of numerous competitors.
Why Choose Sugaring Factory for Sugar Paste Production?
Sugaring Factory is a reliable sugar paste manufacturer that has been on the market for over 7 years. The company is committed to continuous cooperation with masters and beauty salons who plan to stay in business for a long time.
Customers choose Sugaring Factory as their production partner for many reasons:
Expertise. The company is trusted by numerous customers who have already begun to develop their private label sugaring paste and have taken the business to a new level.

Compliance with quality standards. The presence of all the necessary certificates and licenses indicates that strict standards are observed at all stages of production, and the properties of the product do not change at the output.

High-quality raw materials. When choosing raw materials for the production of sugaring paste, it is important to remember the balance of natural and synthetic components. It is no secret that it is very difficult to produce completely natural products. To make a cosmetic product convenient and pleasant to use, while maintaining the benefits of natural ingredients in the composition, many manufacturers add various chemical additives. But Sugaring Factory uses only natural ingredients, avoiding dyes, chemical additives, and allergens. Thanks to the use of the unique recipe, the properties of sugaring paste remain at the highest level.

Technologist qualification. Experienced professionals develop and adjust the product formula. Specialists already work in the company's staff, so you do not have to spend valuable time looking for technicians on your own.

Packing, labeling, and transportation. It is enough for the client to sign a contract, which clearly stipulates the delivery time of the finished batch of products. At the same time, the manufacturer takes care of the transportation, packaging, and development of labels if necessary.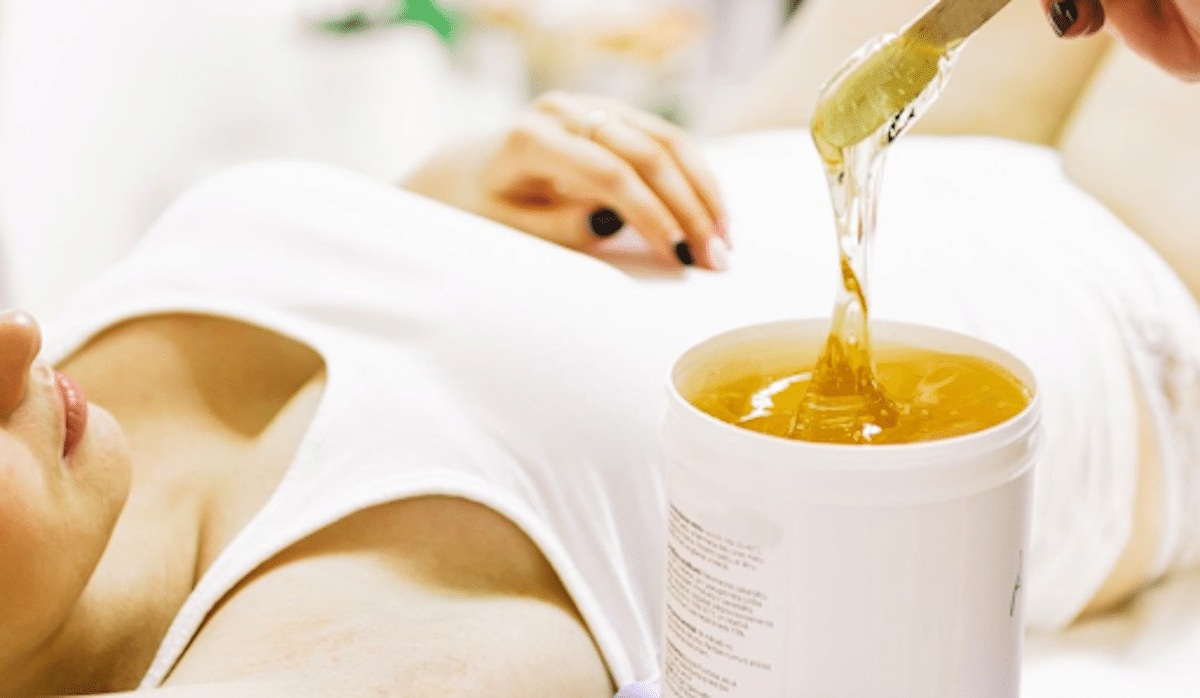 Stages of Creating Your Brand of Sugar Paste
Cooperation with Sugaring Factory takes place in several stages:
Select a category. Sugaring Factory is engaged in the production of sugar pastes of different densities to remove unwanted hair. You can also order lotions, creams, talcs, and other cosmetics that your client may need for skin care before or after the sugaring procedure.

Choose a product. Decide which products you need from the selected category. If you want to set up the production of a line of sugar pastes, Sugaring Factory provides you with such an opportunity.

Decide on the quantity. We always try to offer the most favorable terms of cooperation to our customers. Therefore, we do not set too high limits on the minimum batch size. To start producing sugaring paste under your label, you can start with 48 units. You also need to decide on the volume of packaging.

Set label. If you have already developed your labels, we can apply them to the products. If you need help creating labels, our marketers will be happy to do it for you.

Sign contract. After clarifying all the details, sign the contract, and we will immediately begin to fulfill your order.
Sugar Paste Under Own Brand is the Best Proof of Your Reputation
Are you in doubt about whether you should start producing sugar paste under your brand or still buy ready-made sugar paste from well-known brands? Here are some arguments in favor of producing your private label hair sugar wax:
Your own brand not only gives confidence in the quality of the product used but first of all, increases your reputation. Facing the competition in the beauty industry, using sugaring paste under your label is exactly what will help you stand out from everyone else.

Your brand recognition. Many masters use high-quality sugar paste to remove unwanted hair but not everyone produces the product under their brand. Customers will definitely remember you!

Increasing customer loyalty. Sugar paste under your brand is the best reason to trust you as a master. Clients will choose you and recommend your salon to their friends.
To find out all the details you are interested in about the production of the sugaring paste under your label, contact the company representatives in any convenient way. High-quality sugar paste and related skin care products under your brand in cooperation with a reliable partner will quickly take your business to the next level.