Not that you need a worldwide pandemic to practice thriftiness, but the timing's never been better to start deal scouring for your online shopping. First, if you're living under a shelter-in-place order, then you're doing all your shopping online these days. Second off, if you're not an essential worker, chances are you're already feeling the effects of our slowing economy. This isn't the time to leave potential savings sitting in your shopping cart. Enter Honey, the modern individual's virtual coupon-clipping service. 
You find an item you want, but you just can't be sure you're getting it for the best price. Maybe it's cheaper on another site? What about shipping? What if it's about to go on sale? Honey handles all that stress, and you can use it in a bunch of different ways.

Honey Browser Extension
Are you already an extension addict? If you don't know what we're talking about, then we're about to change the way you browse the internet. Extensions tools transform surfing the internet into a curated experience just for you, from blocking pop-up ads to translating pages to changing your cursor into a cute animal. It's really easy to set up the browser extension for Honey, and soon, you'll be a deal-finding expert. 
Whenever you're checking out online, Honey applies all available coupon codes to the shopping cart, automatically getting you the best price without you ever Googling "coupon codes" again.
It also shows pricing charts for every item on Amazon, letting you know the best time to buy, and sends you an alert when an item you're watching goes on sale.
Using the Honey App
When you download the Honey app, you can shop the Honey store in several ways. They'll show you the trending stores with the hottest coupon codes up to the minute. Or, you can shop specific items that you're looking for, like cellphones, apparel, and personal care products. They round up the biggest sales from across the internet, so you can get brands like Free People, J.Crew, and Pottery Barn at big discounts.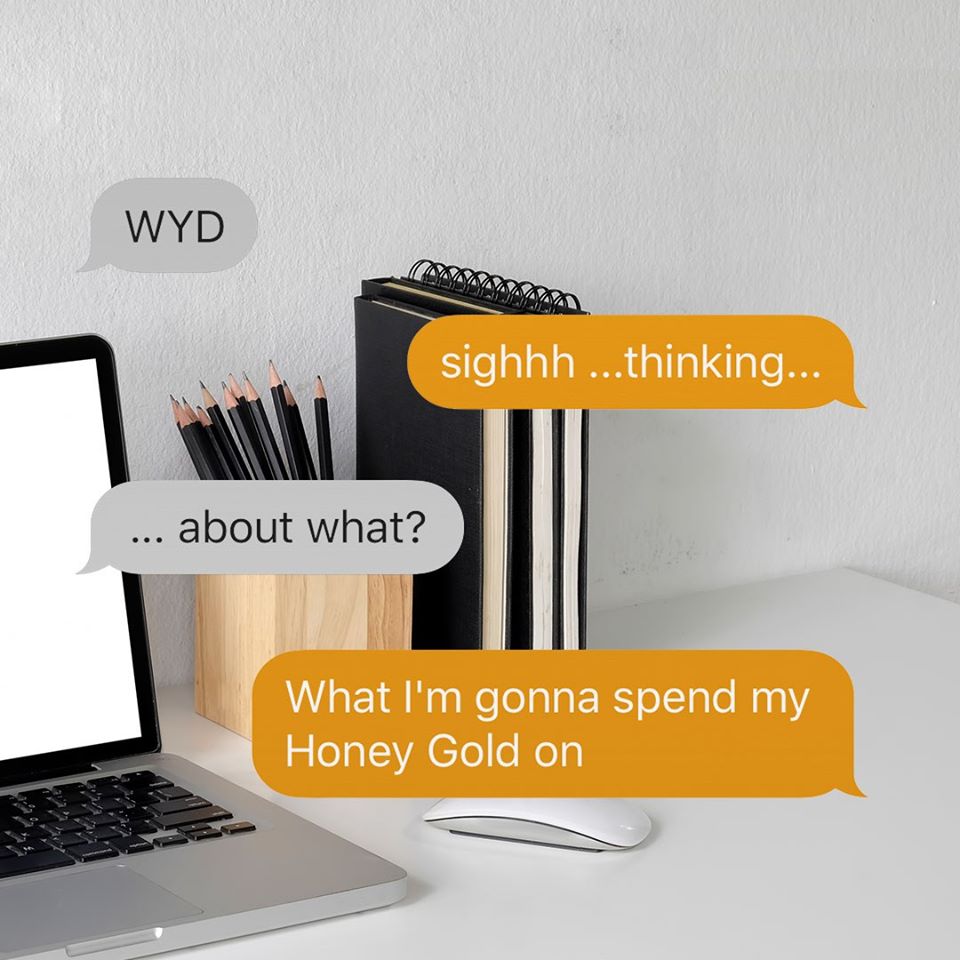 Honey Gold Gives You Money Back
When you sign up for a free Honey account, you get enrolled into Honey Gold. It's the easiest rewards program you'll ever use. Honey records anytime you spend money at over 4,500 participating retailers. You get 20-percent of your purchase back in the form of Honey Gold, which you can put towards gift cards from places like Macy's, Sephora, and Target.
What we're saying is, never pay full price again, and make money while you spend money. The Honey app is like having a book of coupons in your back pocket that just jump out with the best deal whenever you need them. Sounds too good to be true? See for yourself.