While the casino industry has existed for an infinity now, the gambling industry in the United States has experienced significant growth over the years. Technological advancement has contributed immensely and substantially to the development of gambling in the United States. That said, the online casino services industry in the US has faced a tremendous change due to the outbreak of coronavirus, which has caused significant shifts in the gambling industry. For instance, the United States gambling market has witnessed migration from offline to online, with most casino operators running into the digital world.
Additionally, with more states legalizing gambling and introducing gambling regulations, online gambling in the United States is expected to go a notch higher. The revenue streams are increasing, which is positively impacting the gambling market in the US. Besides, since most states are now allowing online gambling, many online casino companies in the US have their eyes fixed on the creation of strategies and new ways for gamblers to enjoy playing casino games via the internet. Given that the US casino industry revenue is expected to amount to $21,8 billion by 2024, several changes are taking place. Because of this, there has been an increase in gambling trends in the US, which are meant to take the gambling scene to another level.
Mobile Betting: The New Norm In The Gambling Industry
Due to land-based casinos, gambling venues, and lottery outlets being suspended because of the Covid-19 pandemic, most Americans, if not all, have embraced mobile betting. At least 10 million Americans love online casinos because they can access casino activities in the comfort of their home. The increase of mobile betting has made gambling easier because it brings the casino right where someone is. Top online casino sites and game providers are working towards designing games that are adaptable to mobile phones. On the other hand, online casinos are putting all their efforts into pulling in a more diverse and younger market by revamping and improving the visual features of online gambling sites on mobiles and smartphones.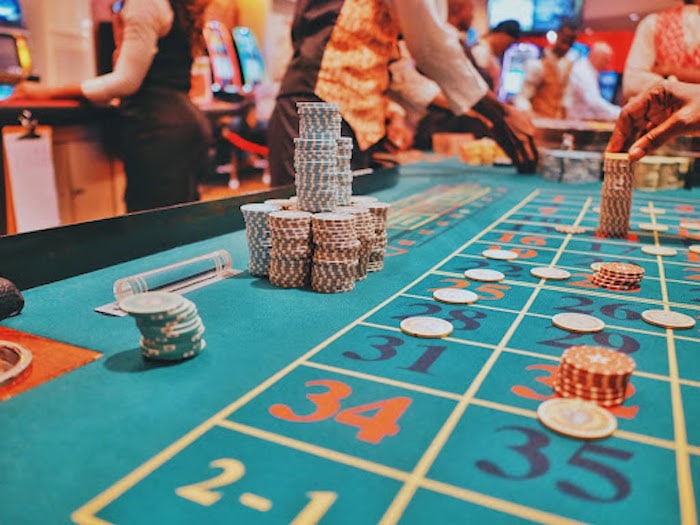 After the United States Supreme Court declared the Professional and Amateur Sports Protection unconstitutional in 2018, leaving it upon each state to decide whether to legalize sports betting or not, most states have legalized mobile sports betting. A state like New Jersey, where mobile betting is legalized, has seen vast traffic. The massive traffic that contributed to an increase in the overall gambling revenue in New Jersey from $352.2 million in April 2021 to $442.5 million in May 2022 clearly indicates that online gambling is doing the most in positively influencing the gambling market in the United States. Due to mobile betting and other gambling trends, New Jersey has managed to achieve these high market figures and much more.
Introduction Of Virtual Reality Gambling
Online gambling wouldn't be complete without virtual reality being added to the mix. With most online casinos consistently looking for new tactics to polish and perfect gambling, more so for the Millenials, employing realistic sounds and 3D graphics has been the right move to achieve great results. Among the many casino industry trends, this trend is designed to make casino games more thrilling and engaging. This means people in the US can experience all the activities of a land-based casino from the comfort of where they are without having to visit a physical gambling house.
Similarly, most casino game developers have already jumped on the bandwagon by creating virtual reality online slots and virtual reality casino games such as poker, roulette, and blackjack. Based on gaming industry statistics and analysis, there are global and regional casino players in the US gambling market. With the high presence of casino players in the US, game developers have no choice but to develop user-friendly virtual reality gambling games to entertain the players. For instance, where a player would move his chips or money on the casino table at a land-based gambling hall, he will effortlessly do so in a virtual reality casino. 
Playing Of Live Casino: New Jersey, Pennsylvania, and Michigan
According to the globe news wire, the gambling market in the United States was valued at $2,178.29m back in 2020 and is expected to register a compound annual growth rate of 17.34%, a forecast market analysis from 2021-2026. Based on the online gambling statistics, these rates will seemingly be achieved due to the increase of new casino industry trends, among them being live casinos. Although the live casino market is still at an incipient stage in the United States, Evolution Gaming, Ezugi, and other software providers have been licensed to provide live casino games in states such as New Jersey, the largest regulated market for online gambling in the United States.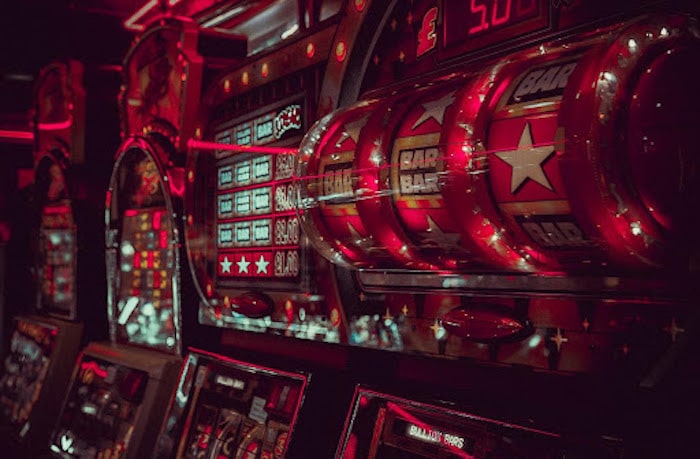 Other states in the US where live casino dealer games have been legalized include Michigan and Pennsylvania. With the live casinos, players can play live dealer baccarat, blackjack, live casino hold 'em, and roulette. Playing live casinos is a crucial gambling market trend in the United States which has caused an increase in the gambling market value and revenue.
Use Of VPN to Play Casino Games In Restricted Areas
Online gambling, or the gambling industry in general, is an excellent source of tax revenue in the United States. Still, also it can be a ticket to addiction, primarily for gamblers who can't hold themselves accountable or control their gambling habits. Due to people getting addicted to betting and the downside of gambling, some states in the United States have opposed the legalization of online gambling, which is a disadvantage to gamblers in those states. 
However, to access online gambling US platforms and apps in restricted areas, someone needs to use a VPN. With a VPN, a player can encrypt and re-route their IP address and the internet traffic to hide or mask the location and identity of their server so that they can easily access gambling content outside of their local state.
Bottom Line
As technology continues to take a quantum leap, more online gambling trends will continue to increase and develop. With the anticipated increase in revenue in the gambling industry market in the US, the emerging trends will help achieve the forecasted value and revenue rate. This is because most players in the United States have migrated from offline to online, which is what the online casino services industry in the US needs to continue scaling up year to year.