It might be time to consider non-traditional Christmas dinner ideas if you're planning a smaller holiday gathering this year than usual. There are myriad benefits to being flexible. First, you won't end up with a ton of leftovers that no one wants. Also, you'll save money by skipping the usual dinner feast accoutrements. Instead, assemble a dinner menu that focuses on the foods that people in your household unanimously love. And while traditions connect us to a shared history and give us a sense of belonging, they can become stale after a while. Incorporating something new into your holiday celebration is a great way to keep younger family members invested in get-togethers. Besides, who doesn't love discovering new favorites?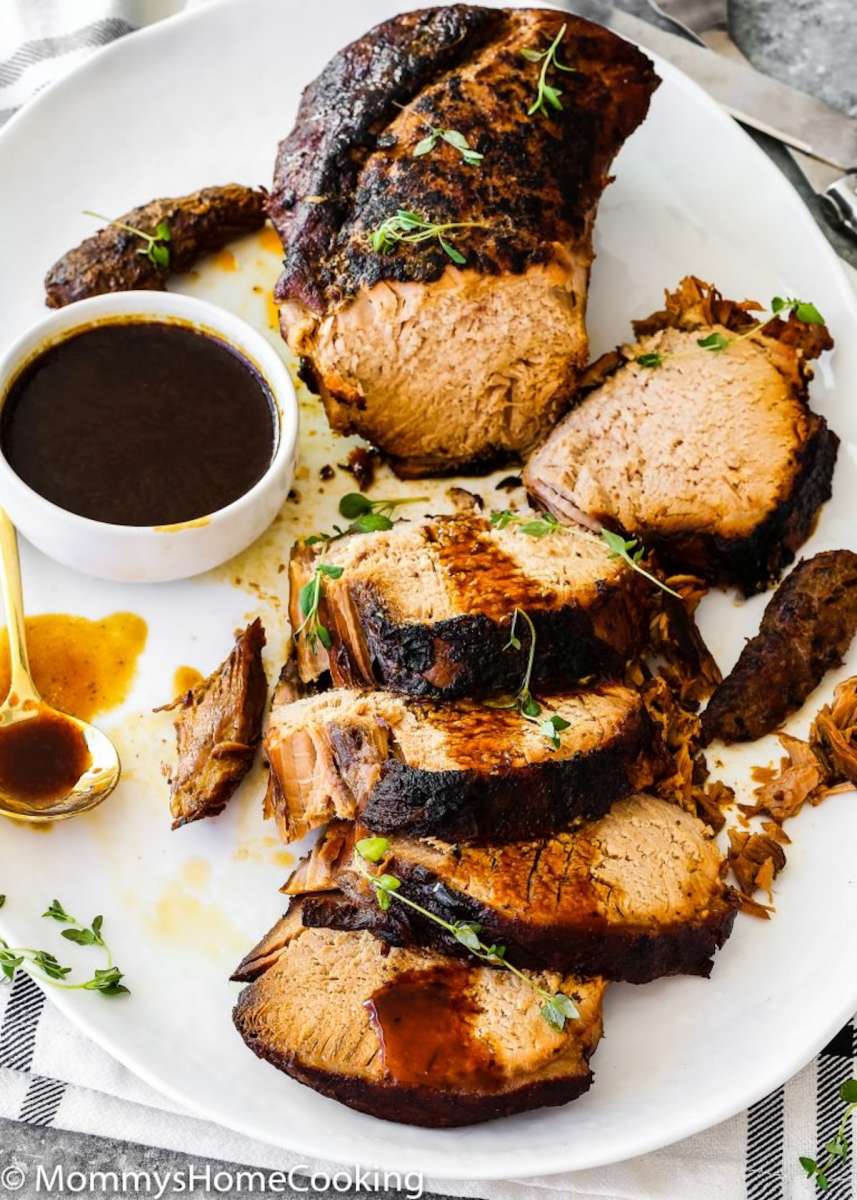 Slow Cooker Honey-Balsamic Pork Loin
As much as we love Christmas dinner, you can't deny that spending the day in the kitchen cooking is a real bummer. When you bring the slow cooker into your holiday meal planning, you get delicious meals without having to stick around in the kitchen to baste. What's more, you're guaranteed a tender and juicy pork loin that hasn't dried out in the oven. Just save the sauce from the slow cooker for a delicious sweet and tart au jus. It'll pair perfectly with your favorite sides, like mashed potatoes and green bean casserole.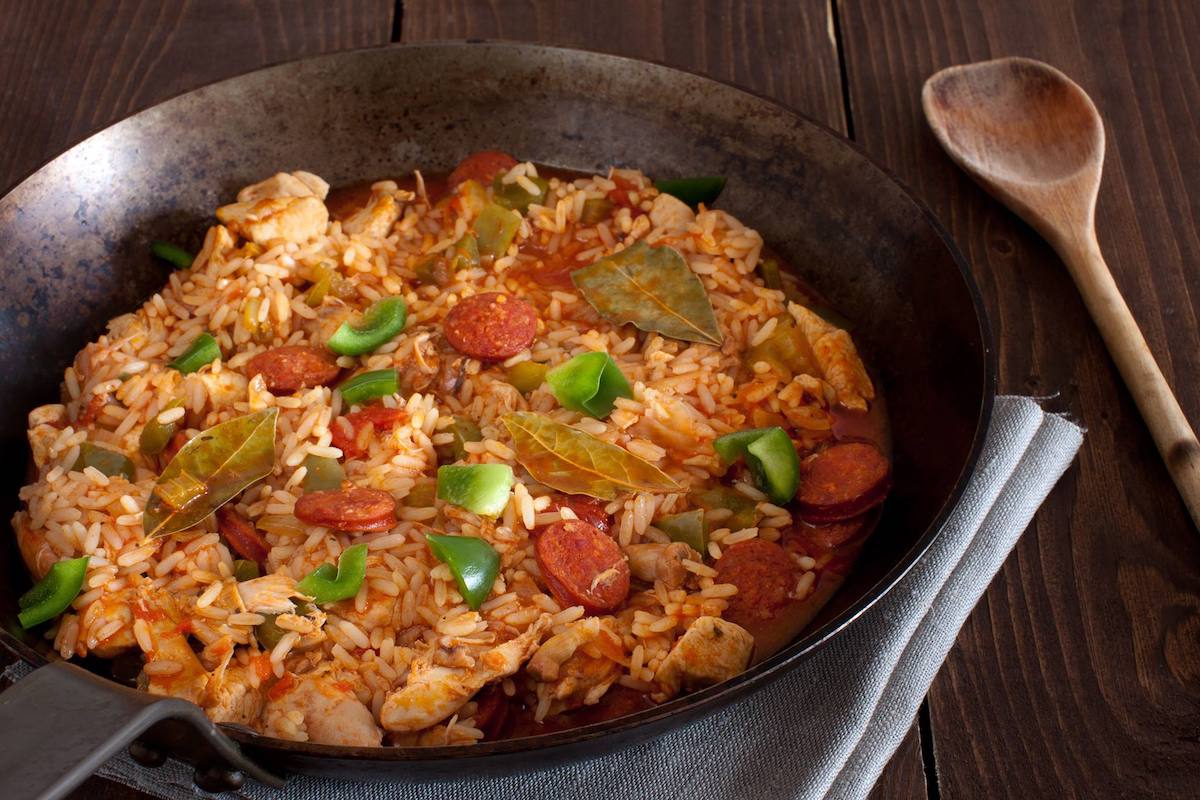 Jambalaya
If you're feeling us on not spending the day in the kitchen, an easy Christmas dinner idea is to throw together a big pot of jambalaya. It's also perfect when you have people eating throughout the day, between presents, games, and other festivities. Bring along a container of jambalaya on your socially distanced stops to see loved ones, to let them know you're thinking of them. Plus it goes great with cornbread, which might already be one of your holiday traditions.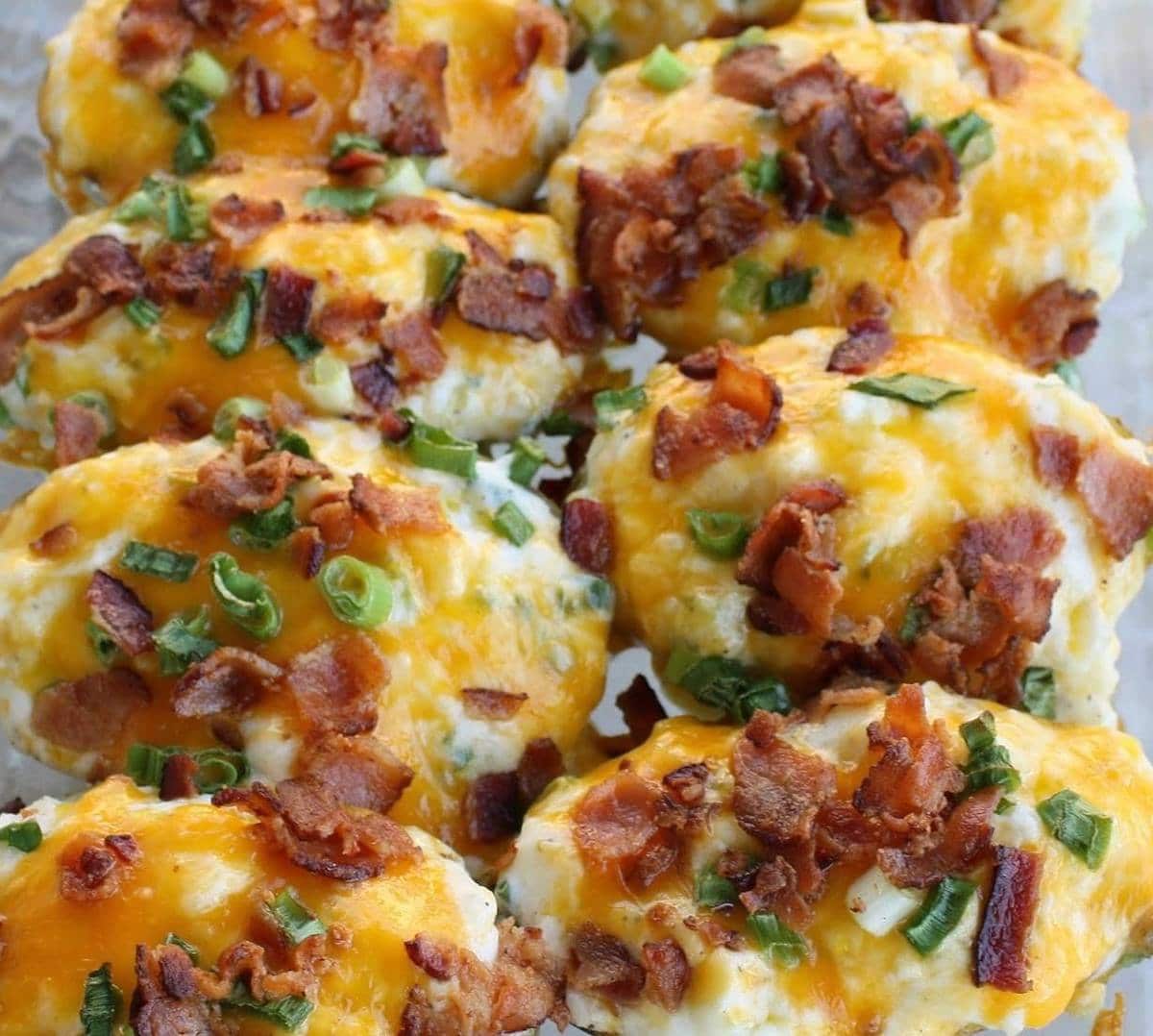 Twice-Baked Potatoes
Instead of hanging out in the kitchen alone cooking, you can invite the whole family in to customize their overstuffed potato before the second baking in "twice baked." This loaded recipe from Emeril Lagasse leaves plenty of room to customize with prosciutto, pulled pork, and gourmet cheese. Going with potatoes for Christmas dinner eliminates the need for a big main course and adds in family fun in the kitchen.
Read More: 16 Best Christmas Movies to Watch With Family Or Friends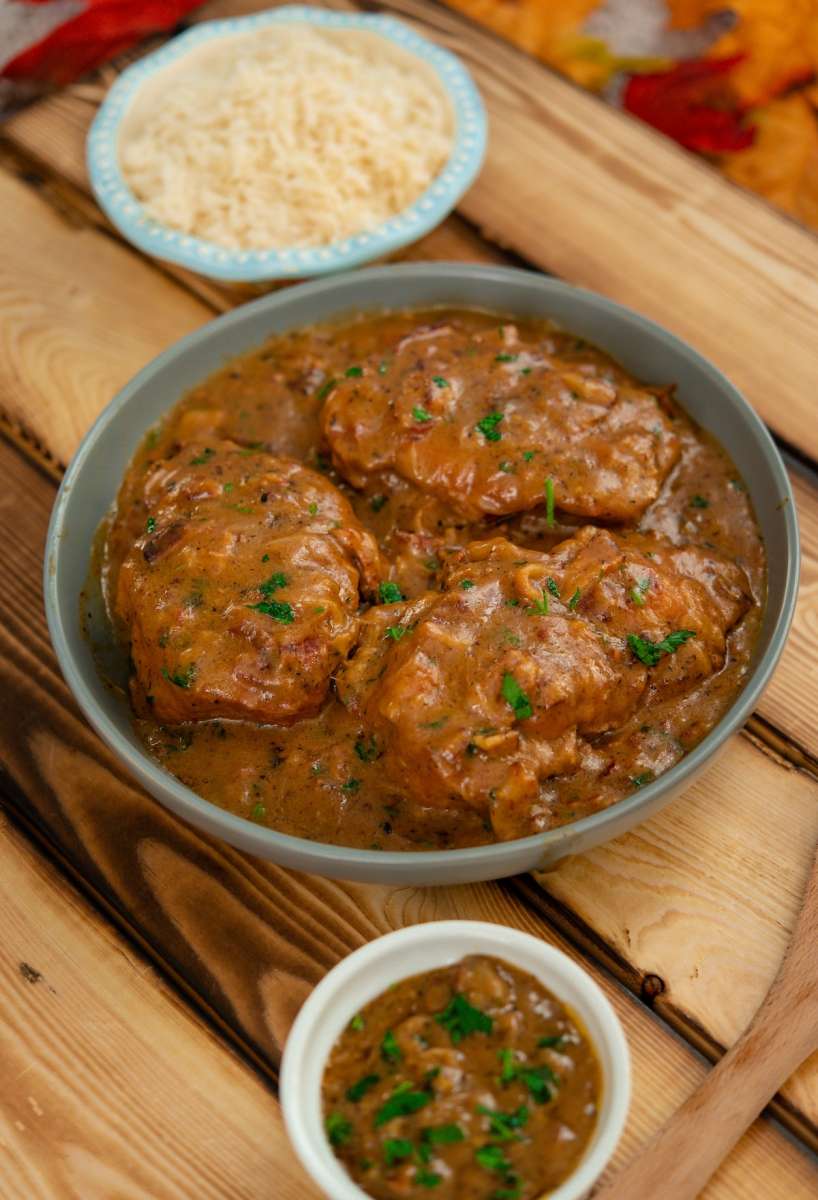 Curry
Craving hearty, rich food is natural on cold winter nights. Few things fit the bill like curry. Bon Appetit provides the ultimate roundup of everything from vegan curry to seafood and coconut beef. They're accessible recipes that will bring new flavors to your traditional holiday meals and sate that craving for a Christmas feast.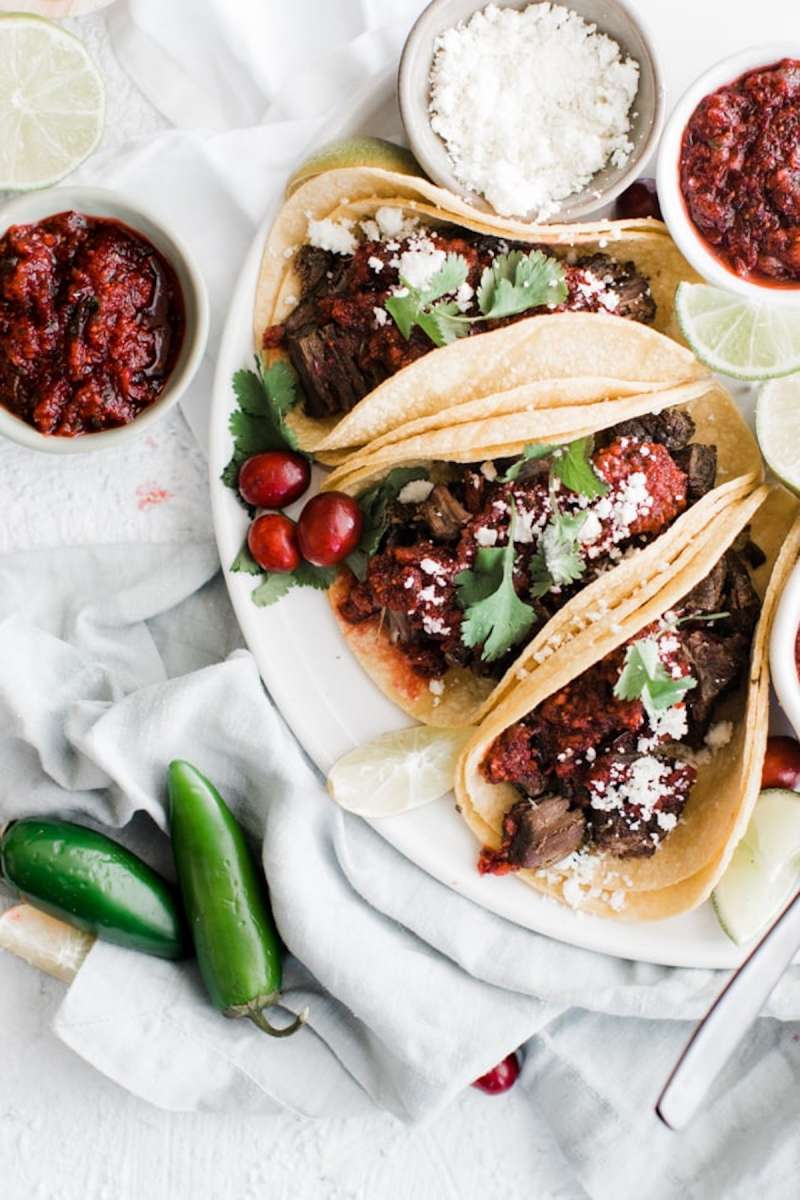 Christmas Tacos
Are tacos the perfect food? We don't have all the answers, but we're pretty sure they are. Once again, this recipe keeps you out of the kitchen by employing a slow cooker for carne asada and adding flavors of the season with a cranberry "salsa". A simple way to transform the tacos in your dinner menu is to add pomegranate seeds for acidity and a pinch of cinnamon with the beef to make it feel even more seasonally appropriate. Tacos are also the perfect solution for a household that's more into "grazing" on holidays than big sit-down meals.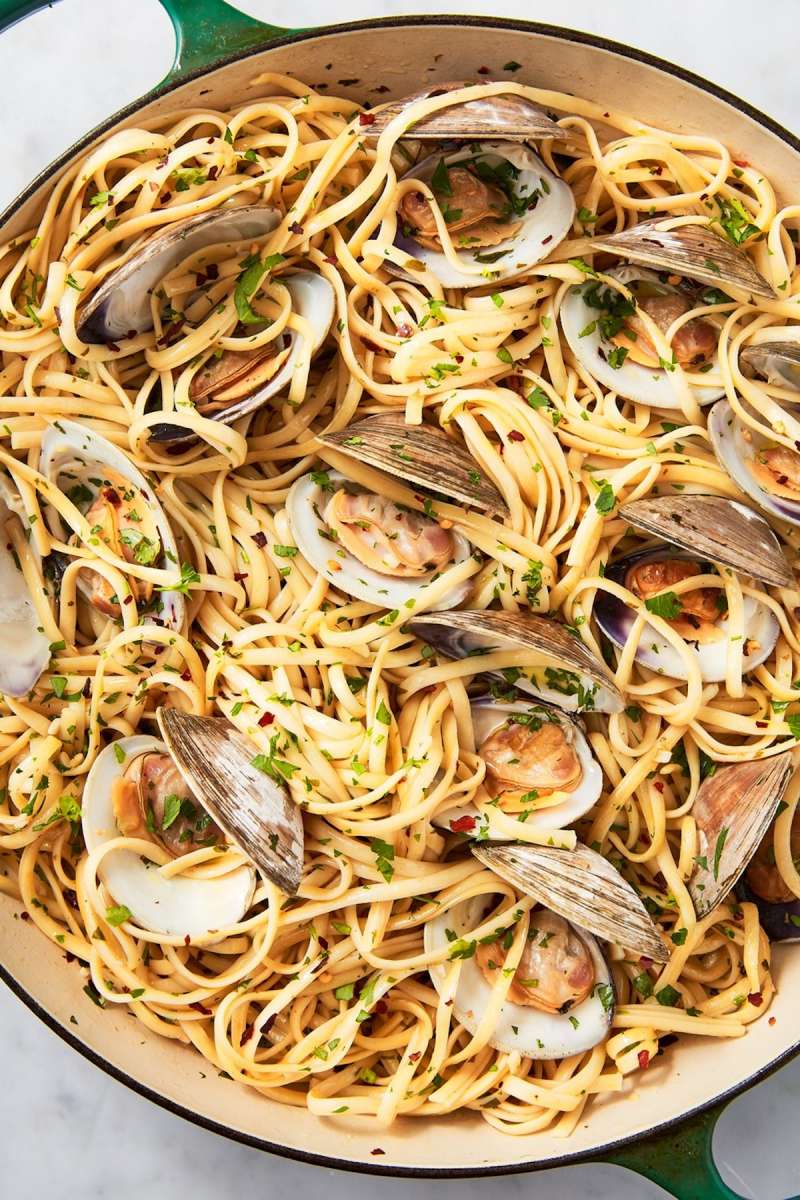 Seafood Linguine
If you're looking for decadence without cooking a ham or turkey, then seafood linguine might be the best way to go. Splurge on fresh seafood and pasta from a market. The Martha Stewart recipe calls for clams, mussels, scallops, shrimp, and squid. You can also opt to add in crab or lobster for an even more boujee spread. It's a great meal that you probably don't make often enough; combine it with fresh crusty French bread, and you may never go back to turkey on Christmas.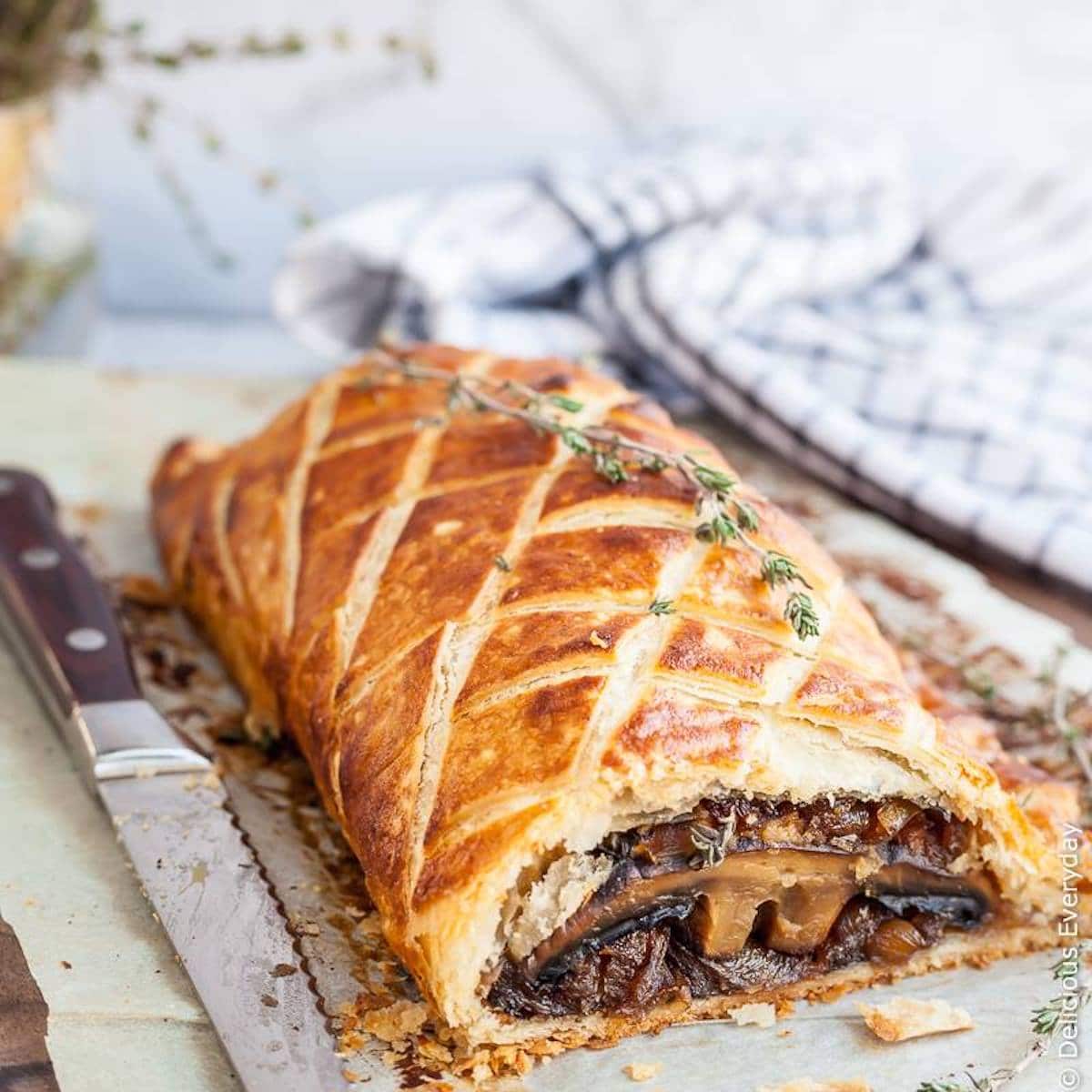 Mushroom Wellington
Hearty and vegan don't always make good bedfellows. You're looking at a lot of stews and chickpeas, which is fine but doesn't scream "holiday tradition." That's why we love a Wellington. They look fancy, and they're delicious and filling. This Christmas dinner idea from The New York Times Cooking is vegetarian, but it's easy to adapt to a vegan diet. Wellington's go great with mashed potatoes and other beloved sides. Try mini-puff pastries if you have an array of dietary restrictions in your household.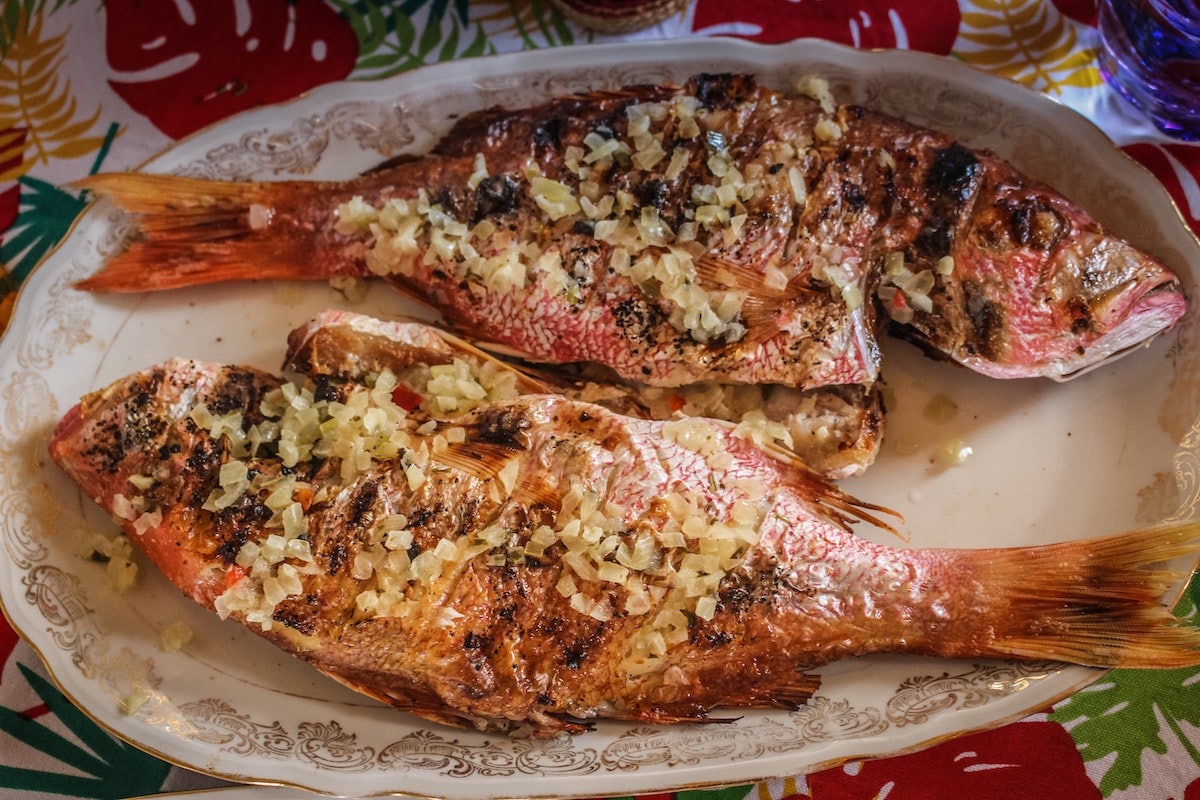 Branzino
The thing is, it's hard to let go of the drama of placing a whole ham or turkey on the table at Christmas time. That's why we think a branzino might be the perfect non-traditional dinner idea. It's got the drama of a whole fish and is a fast and straightforward dinner to make. The recipe here, from Food + Wine, uses Herbs de Provence, which you can buy pre-packaged (lavender, thyme, and fennel). They also used a pre-filleted fish, but you can buy a whole branzino, stuff it with the garlic and spices.
Christmas Dinner Featured Photo Credit: Brooke Lark on Unsplash