IMPACT Wrestling has been in the news a lot lately, especially with its recent Slammiversary pay-per-view revealing some big new signings to the company in July 2020. Among those big signing announcements from earlier in the summer were The Good Brothers ("Machine Gun" Karl Anderson and "The Big LG" Doc Gallows), Brian Myers, EC3, Eric Young, and Heath Miller, all of whom prior wrestling champions. Meanwhile, IMPACT itself — which airs on Tuesday nights at 8:00 PM EST / 7:00 PM CST, as followed by the IMPACT in 60 program each week — is regularly the highest-rated show on AXS TV.
The aforementioned Brian Myers is not only a favorite on the IMPACT Wrestling roster — billed as "The Most Professional Wrestler" — but also an in-demand podcaster and wrestling trainer. As a podcaster, he is the co-host of The Major Wrestling Figure Podcast with long-time friend (and former tag team partner) Matt Cardona. As a trainer, Myers has not only trained talent seen on weekly television for other wrestling companies but continues to foster the next generation of great wrestlers via the Create A Pro Wrestling school in Hicksville, New York. Amazingly, IMPACT has been publicly-supportive of these other endeavors, just as it has been of other IMPACT talent's outside endeavors.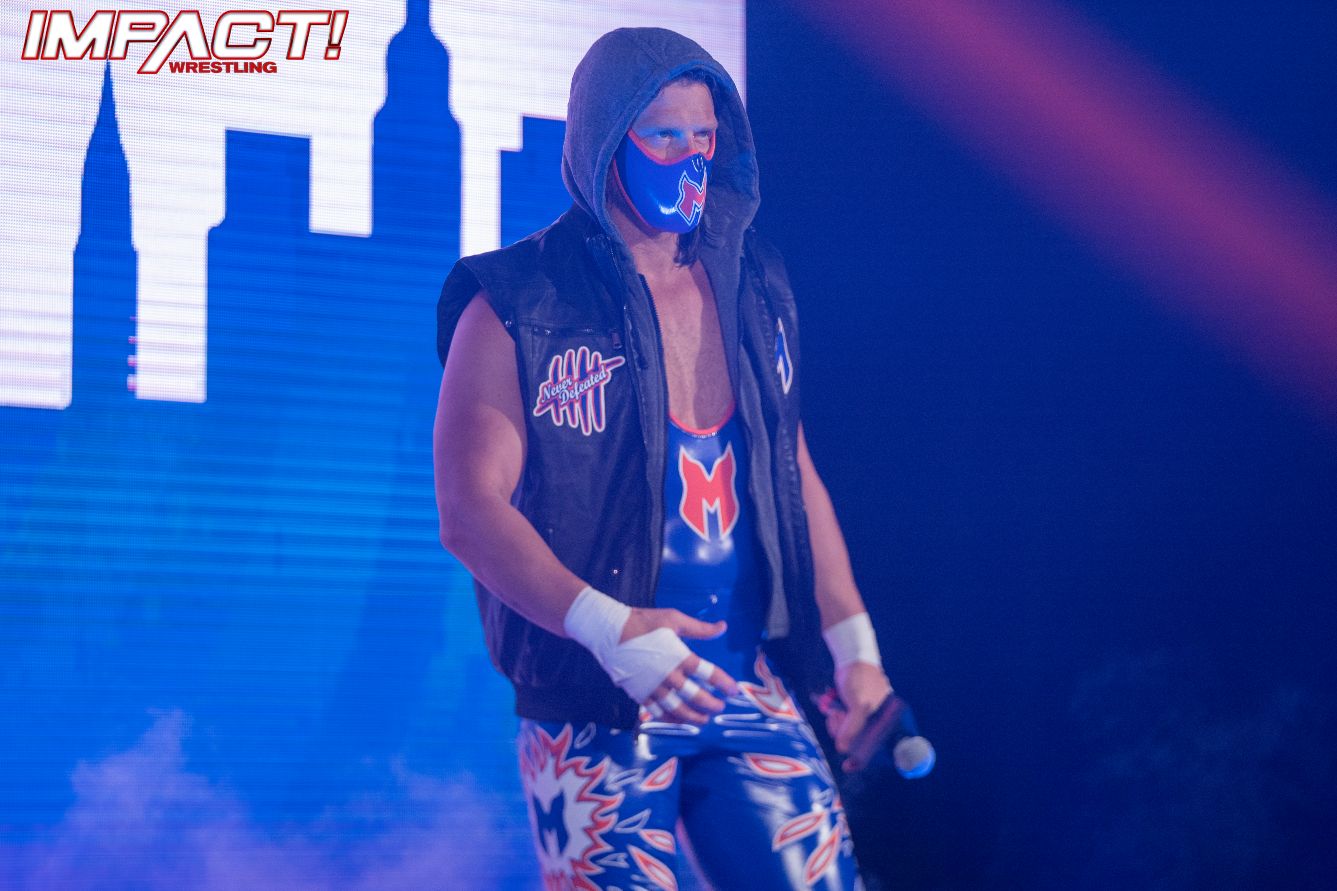 On September 10, 2020, I had the pleasure of interviewing Bryan Myers by phone. Among the topics we discussed:
– Signing with IMPACT Wrestling and how long that had been in the works for.
– Why he is "The Most Professional Wrestler," and how that moniker came about.
– IMPACT's support of his non-wrestling projects, including The Major Wrestling Figure Podcast
– His preference for flying Delta Air Lines, per a recent on-air reference to his "SkyMiles."
– His long-term fan-dom of the New York Mets and having the chance to wrestle at Citi Field.
The interview, as embedded below, includes questions submitted by independent wrestlers Aaron Rourke and Stephen Azure; apologies to both Aaron and Steve for on-the-fly question botches.
More on Brian Myers can be found online via @Myers_Wrestling and www.impactwrestling.com.