Careers in entertainment are pretty exciting and interesting. Many students are dreaming of building a thriving professional life in this field. It's better to start acquiring the skills and knowledge you might need. In case you still don't know what career path to choose, you can buy essay on options or just read the article we have prepared some great job openings in entertainment that you should consider for your future.
Director
The first option is very creative and inspiring. You will work with screenwriters, designers, actors, set decorators to prepare everything for the shooting process. You will be responsible for everything that's going on on stage and managing a crew's activities to create an intended product. 
Costume Designer
This career path will be perfect for those who are passionate about fashion and want to work with clothing. You will have to develop costume designs for films and TV shows and make sure it corresponds to the overall idea, vision, time, place, and character's personality.  
Make-Up Artist
It's a pretty popular job opening that many people would love to pursue. You have to practice a lot as there are so many professionals and it won't be easy to stand out among them. You will be able to apply your professional skills in many entertainment fields. One of the best choices will be to try out your skills in fashion as you will be able to create a variety of makeup looks from the simplest to the most eye-catching ones on designer's demand. 
Hair Stylist
This option is also demanding in the field of entertainment. The main thing is that you don't have to limit yourself only to this industry and work on your own, start a business, open a salon, etc. Hairstylists are so in demand in TV, film, fashion. You will make a part of a team that will create visual looks for celebrities, anchors, actors, and models. 
Screenwriter
This is a pretty fascinating job that will be suitable for creative people with writing talent. You have to possess a vivid imagination, great literacy skills, and writing abilities as your main job will be to create scripts for TV shows, films, cartoons, etc. You will be given the overall idea that you should develop a consistent plot to grab viewers` attention. You won't be able to get help from a paper writing service to submit your writing assignments. The only thing you have left is to rely on your talent and professionalism.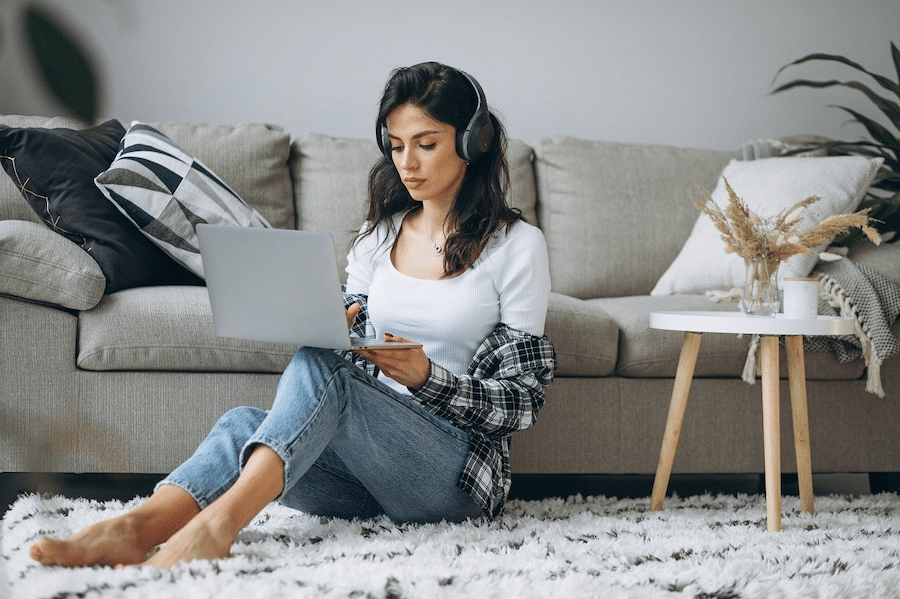 News Anchor
As a professional, you will have to stay on top of local, regional, and international news to keep people updated with the latest events. You will tightly collaborate with the team to select events and tell them during prime time. 
Video Editor
Generally, this job involves working with shooting materials, selecting the best takes to create the final product that other people will watch on a big screen. You will also work closely with a director to make sure that the story is told as expected. 
Blogger
Being a blogger is pretty popular today. However, this career path will be much more challenging as you will have to work independently. You will have to build your own audience and develop interesting and relevant content to attract and retain people. Once you have a solid audience, you will have a chance to collaborate with other brands and launch advertisement campaigns through your blog. 
Cameraman
This job opening is not as creative as previous options, but it's certainly a role that gets paid well. You will have to work with camera equipment and collaborate closely with a director to shoot scenes and create movies. Besides, you can apply the skills in the TV industry and advertisement. 
Actor
This is probably the hottest and the most wanted career for a young generation. You can try yourself in local or international cinematography. You will have to work hard to set your skills and talent apart. Stay diligent, and don't give up, and you will be able to get your first auditions and build a successful career.  
Summing It Up
The entertainment industry is evolving all the time; therefore, qualified specialists in creative fields are always needed. There are plenty of highly paid career options out there, so pay attention to the examples provided to make your decision easier. Choose your dream job and start making your first steps toward a successful life. Good luck! 
Featured Image Credit: Pexels