Fall season on the Riverwalk just got a little cozier. City Winery is bringing back their popular he...
When you think of ancient cities, Chicago is not typically the first to come to mind. But, despite i...
An Insider's Guide to Chicago's Dog-Friendly Places It's hard owning a pup in the city. ...
Taking over the third floor of Navy Pier's Festival Hall is the latest in Chicago innovation: ...
From scenic views to savory desserts, marble fireplaces to dazzling chandeliers, sometimes you need ...
If there are two things I know for certain, it's that 1). eating out is awesome and that 2). i...
Extensive lists of bubblies, artisanal cheese Boards, Brushette plates, romantic ambiances, and cozy...
Advertisement Does your weekend wardrobe consist of a crop top and fashion nova jeans? Is one...
Best of Chicago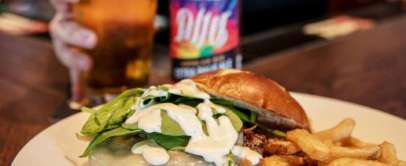 One of the many restaurants that has had to close down due to the coronavirus is still offering carryout, curbside pickup, and delivery. 3 Corners Grill & Tap…