Trying to Eat Meat-Free in 2019? These Restaurants Are Here to Help You Go Vegetarian If you made a ...
As a teenager, Pete Maldonado grew up eating the snacks most often found in the checkout aisle of co...
If only there was a restart button to undo the pounds of turkey and dressing, Santa Clause cookies, ...
26.2 freakin' miles. Honestly, I don't know how y'all do it. The big day is coming...
Whether you're totally veg-friendly or just a carnivore in search of some supplements, salads are a ...
The best way to celebrate spring – and the arrival of fresh food – is to support the farmers that ma...
Best of Chicago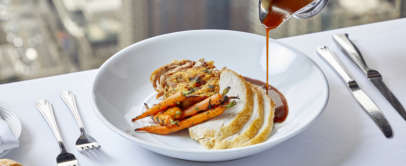 Don't worry, they've got it covered. Thanksgiving is an exciting time of year to enjoy the company of family and friends as you indulge in the smells and…