Trusted Neighborhood Haunts That Deliver on Divey-ness A dive bar can mean different things to diffe...
Hipsters. They're everywhere in the city. Hell, they're everywhere in the world. YouR...
With the final Game of Thrones season on the horizon, winter isn't coming, Chicago—it's ...
Bears. Beets. Battlestar Galactica. And now, bars, apparently. Replay Lincoln Park is back on their ...
Replay Lincoln Park is not going on a break this season! From November 9 – 25, enjoy a Friends...
Yes We Cann: A Cannabis Pop-Up opens its doors to the public at 4:20 pm on Friday, October 5th. And ...
Feeling youthful? Let's put that to the test at one of Chicago's best game bars. Whether...
May the 4th be with you! And the 3rd, and 5th too, apparently. Yes, the pop-up champs at Replay Linc...
I'm always a fan of finding fun, unique Chicago activities. Going out for the usual brunch, di...
The General A post shared by The General Restaurant & Bar (@thegenerallogan) on May 10, 2017 at ...
You watched Stranger Things on Netflix and, let's face it, you miss it dearly and can't wait t...
Best of Chicago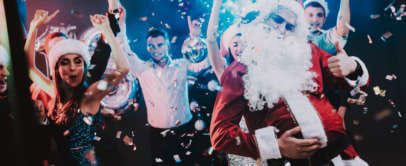 Santa Claus is coming to Old Town… specifically, Woodie's Flat in Chicago! The neighborhood bar is getting a holiday makeover you have to see to believe. A breathtaking…