Not too long ago in our guide to fall, we recommended a handful of places to grab dinner, drinks, an...
Elevated above the eclectic Rush Street is a swanky, new cocktail bar in Chicago that embraces globa...
It's the spookiest time of year and Chicago bars far and wide are decking out their lounges in...
There's something uniquely interesting about all of the best cocktail bars in Chicago. While t...
Chicago bar and restaurant Kumiko was selected for Time Magazine's list of the World's 1...
When you think of ancient cities, Chicago is not typically the first to come to mind. But, despite i...
Don't lie. You and I both know that there are nights you go out for one reason and one reason ...
Bucket lists—we all have 'em. And if you're anything like me and love exploring bars in Chicag...
It's National CBD Day, so we figured now would be a good time to let you guys in on the secret...
Women-owned and run, No Bones Beach Club is the latest in a line of standout casual dining restauran...
Baby shark, do do do do do do… Okay, now that that's stuck in your head, we all know Dis...
Looking to add a certain je ne sais quoi to your weekend routine? Speakeasies have just the right ki...
Best of Chicago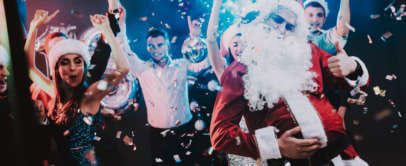 Santa Claus is coming to Old Town… specifically, Woodie's Flat in Chicago! The neighborhood bar is getting a holiday makeover you have to see to believe. A breathtaking…