Are you a dancing queen and you damn well know it? Do you crave the spotlight, the reverence, the pr...
I'm always a fan of finding fun, unique Chicago activities. Going out for the usual brunch, di...
Almost every bar you go to will inherently attract a douchebag or two, but, as it goes, some bars ar...
As if North Avenue Beach isn't the most popular summer hangout in Chicago already, now there...
During the week, you spend your days working hard. This is, after all, The City That Works. But the ...
Retro, tropical vibes in the heart of the Windy City On the corner of Wells and Ohio sits a living f...
Our team has partied long into the night in neighborhoods around town to find the best dance clubs i...
Best of Chicago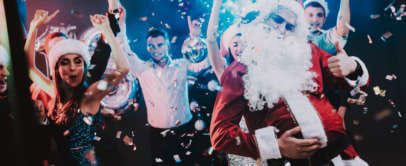 Santa Claus is coming to Old Town… specifically, Woodie's Flat in Chicago! The neighborhood bar is getting a holiday makeover you have to see to believe. A breathtaking…