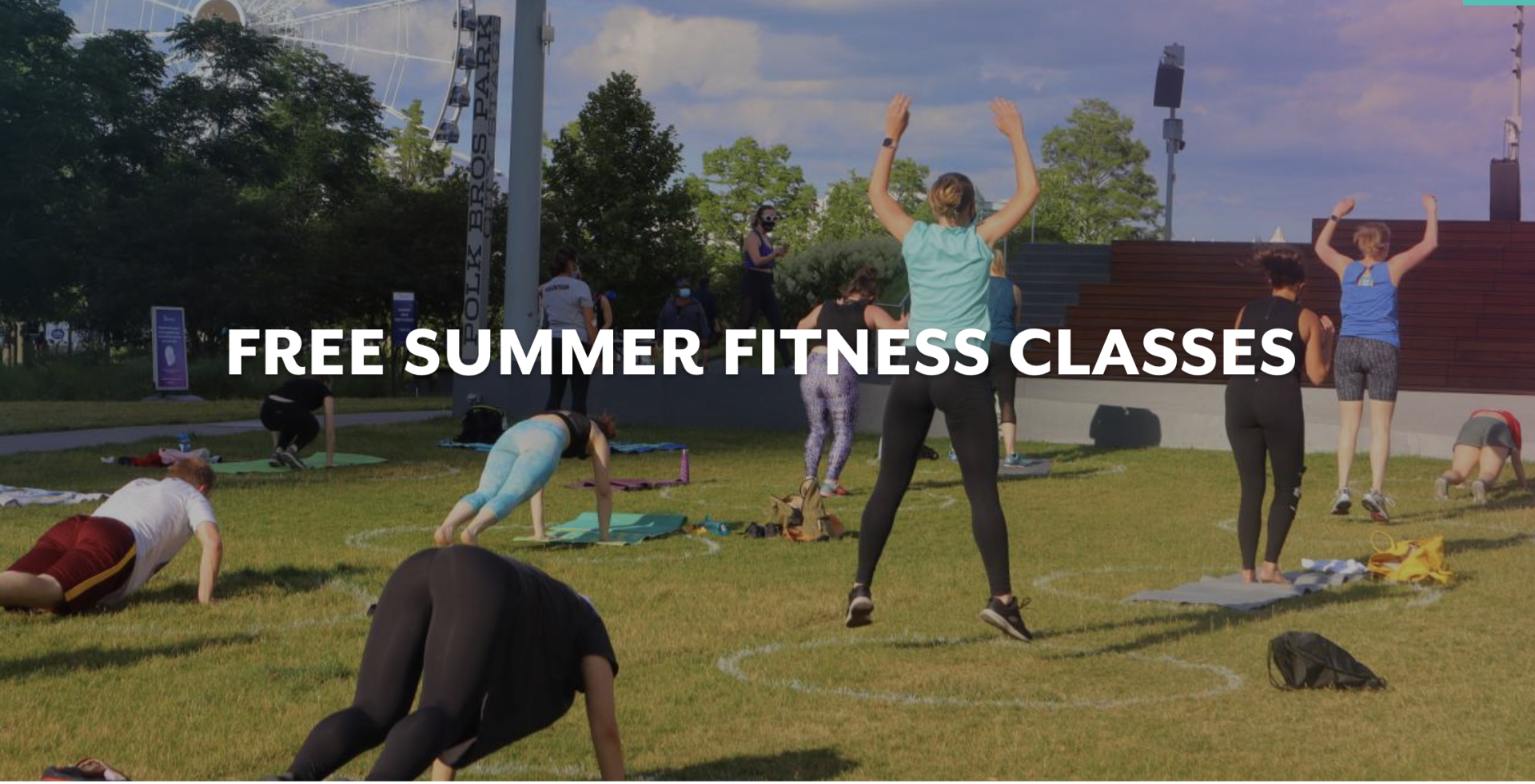 SUNSET YOGA
Tuesdays in June, July and August, head to Navy Pier for FREE Sunset Yoga in Polk Bros Park. All ages and skill levels welcome!
Unwind with the serenity of the city scene and lakefront as your backdrop for free yoga on the lawn.
Relieve your stress once you hit the mat. This vinyasa + yin based style strengthens, balances and detoxifies your entire body and mind through breath to movement while holding enervation postures. Classes are accessible to all levels. Please bring your yoga mat!
Free and open to the public!
All participants must download, complete the 2020 Waiver Form and turn it in on the day of attendance.
2020 CLASS INFO
June 16: with Jonathan Villacres
June 23: with Lisa Solomon
June 30: with Jim Histed
July 7: with Jonathan Villacres
July 14: with Jennifer Levine
July 21: with Erika Lowerr
July 28: with Kim Leskoval
August 4: with Jennifer Tietz
August 11: with Jonathan Villacres
August 18: with Jim Histed
August 25: with Jonathan Villacres