Sitting in the office from 9 to 5 & dreaming of finally going on vacation? Counting the days until your paycheck comes in so you can set aside some money for your piggy bank? We get you – flight tickets are expensive, and you'll also need to book a stay… In the end, it will cost a fortune. 
This popular idea of saving before making any travel plans stop you from seeing all the ways that make traveling cost close to nothing nowadays. By using some insider tips & tools, you can get yourself a getaway even the next weekend and without saving for months.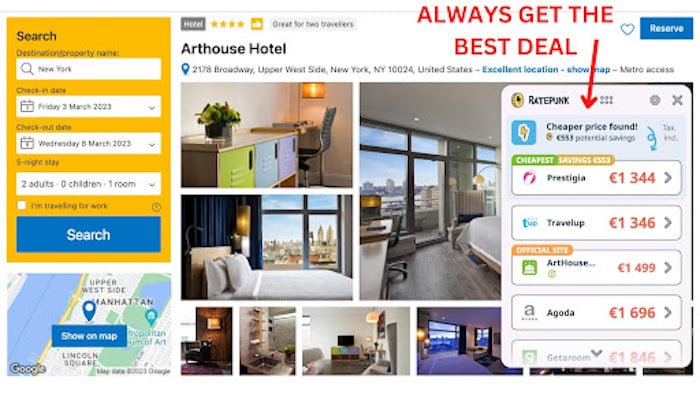 Let's see: you can get flight tickets for less than $100. Easily. But we'll be honest – it gets a bit more complicated regarding accommodation. 
You open a booking website, filter it to show the lowest price first, and see… You see ratings of 3/10. Dormitory rooms with bunk beds. And already imagine sleeping with strangers. Yikes! 
You give up & start scrolling all the fanciest hotels, dreaming about your future vacation one day when you'll have enough to splurge a bit. Find one in New York that fits all your needs but costs almost $2000. That's not something you could afford. But then… 
This tool pops out on your screen, showing you can book it for $1344 instead of almost $2000! You've installed RatePunk sometime before because people said it saves a bunch of money when traveling. However, you had completely forgotten about it because it pops up only when you scroll through your liked booking website. Or, in other words, when you need it.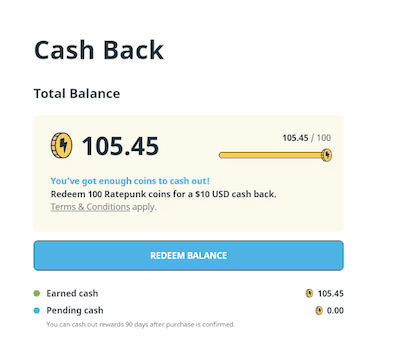 $1344 is something you could work with. You decide to book it and see a CASHBACK window pop up: you also earned RatePunk coins which you'll be able to cash out once your stay is completed. Could it get any better?
Apparently, it could.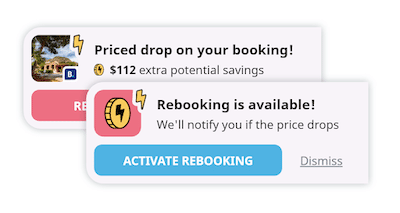 Since you have RatePunk installed, you also have access to RatePunk REBOOKING SYSTEM that will notify you if the price drops even more, so you can rebook it & be 100% sure you got the best deal. 
AND ALL OF THESE FUNCTIONS ARE ENTIRELY FREE. Maybe you can afford that vacation after all? 
____________________________________________________________________________
Time & money saved; 

Install it FOR FREE on Chrome, Safari & iOS;

No sign-up;

No credit card information is required; 

They have a bunch of new upgrades coming. 

The only side effect: you might afford hotels that seemed way out of your pocket.