Writer/Director Mitch Riverman and his London-based production studio Rivermind Pictures is launching a crowdfunding campaign on Indiegogo on Monday, January 17, 2022 to help fund the theatrical release of their comedy film, "The Duke of Marylebone". 
"The Duke of Marylebone" tells the story of Rupert Siskin, a humble food taster from London who enjoys his slow-paced lifestyle, but his serious girlfriend, Lisa, has finally had enough. Claiming to need more adventure in her life, Lisa pushes to break up with monotonous Rupert. That is, until Rupert makes all the wrong changes to become Lisa's dangerous Mr. Right. But, when nothing goes as planned, Rupert turns to his only remaining option: politics, where perfectly legal thieves are created right in front of us.
"I have a colossal love for people and an insatiable passion to tell them the story of life as I see it….out of focus. Delighted to prove that making an independent comedy motion picture is the most lucrative and rewarding journey ever", said Writer/Director Mitch Riverman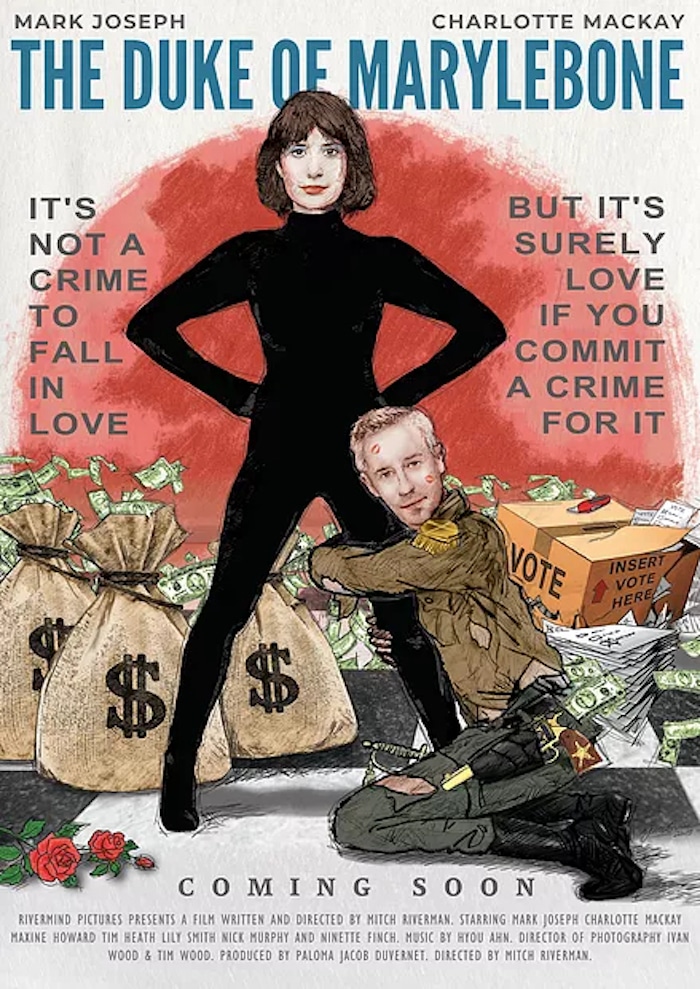 Piggy-backing on the general public's enhanced dismay for current government corruption, "The Duke of Marylebone" utilizes satirical humour to blatantly expose how politicians are deceiving their voters with a craftly shaped disingenuous behavior. With breaking news of political scandals and conspiracies becoming a regular occurrence these days, it only made sense to create a film that encompasses the government's laughable hypocrisy.
"The Duke of Marylebone" is an independent comedy motion picture with the mission of bringing the public back to smart comedy and making the satirical comedy genre a box office success again.
"Glad to offer a comedy style addictive and insightful, that turns viewers into great film aficionados and brings them joy and laughter, enriching their everyday life. Satirical comedy is a bandage for the life's daily wounds, an aspirin for the mind and an antibiotic for the soul. So, a necessary drug.", said Riverman.
Mitch Riverman will be offering smashing rewards on the Indiegogo website for 35 days, during the crowdfunding campaign, at a deeply discounted rate to secure early funding for the overall production and theatrical release of "The Duke of Marylebone".
The campaign launches on Indiegogo on Monday, January 17, 2022 and is scheduled to wrap up on February 22, 2022. Mitch Riverman states that the company plans to immediately get to work for a Q2 2022 release.
Visit https://www.rivermindpictures.com/ to subscribe for updates regarding the forthcoming Indiegogo crowdfunding campaign.