The electric bike has been around for quite a few years, and technology has come a long way. Today, electric bikes are explicitly built for hunting and can significantly impact the success of your hunting trip and everyone after that. Electric hunting bikes are a tremendous addition to your hunting arsenal, allowing you to reach your favorite areas quickly or discover new ones silently.
One model stood out from the rest – the Himiway Cobra Pro Electric Hunting Bike.
Unsurprisingly, the brand's name isn't the only thing that distinguishes Himiway Cobra Pro. Everything on this e-bike is designed with a specific function in mind. The thoughtful features will allow you to go farther, bike faster, do more, and find new excitement when hunting.
 What Makes Himiway Cobra Pro Bikes Stand Out?
The Himiway Cobra Pro took center stage with its powerful motors and sturdy construction capable of handling the roughest terrains. As such, the Cobra Pro is a perfect means of transportation for the hunter looking to follow trails, check traps, do scouting, and transport hunting gear and games. However, before we dig deeper into what makes this electric mountain bike the best on the market, let's look at the key features.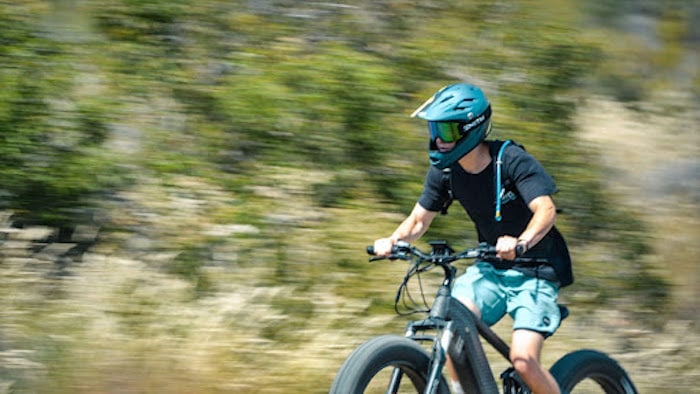 Himiway Cobra Pro Specs
 Motor: 1000W high-end motor
Battery: 48V 20Ah lithium battery
Expected Range: 80 miles
Frame: Upgraded6061 Aluminum
Pedal Assist: 0~5 level pedal assist
Display: Full-color LCD
Headlight: 48V LED light
Taillight: 48V LED light
Fork: Suspension fork with adjustment and unspecified travel
Kickstand: Heavy-duty aluminum
Grips: Ergonomic, faux leather
Drivetrain: Shimano, 10-speed gear system
Brakes: Tektro hydraulic discs
Saddle: SR saddle
Pedals: Alloy pedal with reflectors
Tires: 26″ x 4.8″ CST fat tires
Colors: King Cobra or Forest Cobra
 Now, let's take a look into why the Cobra Pro is the best electric bike for hunting.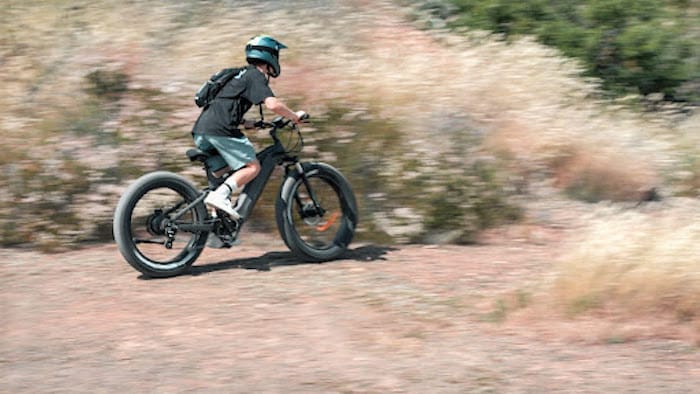 Build and Tires
Himiway Cobra Pro is a superior quality e-bike for hunting that can handle mud, grime, and water while requiring little maintenance, thanks to its custom-built, rust-resistant 6061 aluminum alloy frames and durable design. The bike was designed primarily for tackling tough trails, and its finish screams "outdoors."
 The Cobra Pro has a Moped-style frame and saddle, a suspension fork with adjustment and lockout, unspecified travel, an aluminum MTB-style riser bar, and an SR saddle for a comfortable and smooth ride.
And we can't discuss the frame without mentioning the vast wheels and extra-wide fat tires, which measure 26″ x 4.8″ CST fat tires. These large tires would be ridiculous on a standard electric bicycle, but they provide unbelievable traction on off-road hunting paths. That makes the bike seem much more steady and secure, even when the road conditions are less than perfect. Another thing you'll note is that it's not exactly lightweight, weighing in at around 400 lb.
 Power
 A 1000W brushless geared hub motor powers the Himiway Cobra Pro hunting bike. It has five level pedal assist and a ten gear; this reinforces the evidence that this electric bike is meant for hunting. It can also reach speeds of up to 28 mi. per hour on throttle alone and carry loads of about 400 pounds. With this much power, the Himiway Cobra Pro is quite versatile. Uneven terrain, uphill maneuvering, and load hauling are all handled with unrivaled ease by the Cobra Pro wheels. There's something mind-blowing about electric bicycles that can achieve such speeds off-road. But, of course, such a powerful engine requires high-performance brakes.
As you might expect, highly efficient brakes are required to bring this beast to a complete stop, and this Tektro hydraulic discs braking system performs incredibly well. It provides adequate stopping power, especially on downhill rides, and does not overheat. It works well and maintains velocity even in the most challenging terrain. More significantly, it remains remarkably quiet and inconspicuous while on the trail. Every experienced hunter understands how significant this may be while hunting big game. It will give you all the speed you need in the woods while making no noise – it's a win-win situation!
 Range & Battery
When electric bikes for hunting became available, many hunters were skeptical of their battery life and range. In short, almost everyone had reservations about the lengths they could cover on the back of one of these bikes. So, how does Himiway Cobra Pro fare in this category? The Himiway Cobra Pro is powered by a 48V, 20Ah (960Wh) battery and has a range of 60-80 miles per charge, which is more than most hunters could exhaust in a weekend. Besides, you can also keep track of the remaining battery life and other important information on the digital display.
Summary: Himiway Cobra Pro
The Himiway Cobra Pro is one of the best electric bikes for hunting on the market, combining a well-built frame with a powerful mid-drive motor, quality fat tires, and enormous hydraulic disc brakes. In addition, the electric mountain bike offers one of the best price-to-value ratios you will ever come across.
The design is right, the size of the motor is right, the drivetrain choice is right, and the price is right; the e-bike has the all-vital features you can ever see on an electric hunting bike. Overall, the Himiway Cobra Pro is an outstanding electric bike for hunting, the likes of which we never expected to see. No big e-bike companies produce a hunting bike like the Cobra Pro. 
How to Improve Your Bike Hunting Game?
One of the tricks that hunters often use to move along narrow paths and tackle difficult terrain and maneuver their hunting bike is to lower the pressure of the bike's tires. This will help them have a better grip on the path and maximize the advantage of the power offered by fat tire electric bikes.
In addition, this will help you explore and be more adventurous, and that is exactly what e-bikes for hunting, like the Himiway Cobra Pro, are made for. This will help you cover more range and give you leverage over your other hunters and offer more opportunities to explore.
While the best quality off-road e-bike will do almost all the hard work, you should still prepare for any situation. Top hunting e-bike manufacturers like Himiway Cobra Pro offer custom accessories that will help you stay safe, expand your storage, and much more. Having said that, you must pack well and prepare for any emergency.
Best Places for Hunting in North America
 Are you looking for a new hunting challenge, but don't know where to find the best hunting locations in North America? We have compiled the following list of the top locations for hunting different species in North America.
Alaska
 If you are looking for one of the best hunting spots in North America, Alaska should be at the top of your list. Alaska offers world-class hunting opportunities. Larger wildlife, such as caribou, muskox, and moose, can be found there. You get the opportunity to hunt mountain goat or bear hunt.
British Columbia (BC)
 British Columbia is North America's finest hunting destination. It is known for having many of the continent's big game trophies, including moose, mule deer, black bear, cougar, and countless other big games. This notoriety has been acknowledged by all record books, including Boone and Crockett.
Montana
 Black bears, white-tailed deer, mule deer, Rocky Mountain elk, pronghorn antelope, Shiras moose, mountain lions, mountain goats, turkeys, bighorn sheep, bison, and wolves are all available for hunting in Montana. You can get the best variety of games between August and November.
Nunavut and the Northwest Territories
The Nunavut and Northwest Territories follow the Yukon to the east. In this part of Canada, you can shoot black bears, grizzly bears, moose, mountain goats, and sheep. Nonresident hunters are most interested in barren-ground caribou, Arctic Islands caribou, muskoxen, polar bears, and walruses.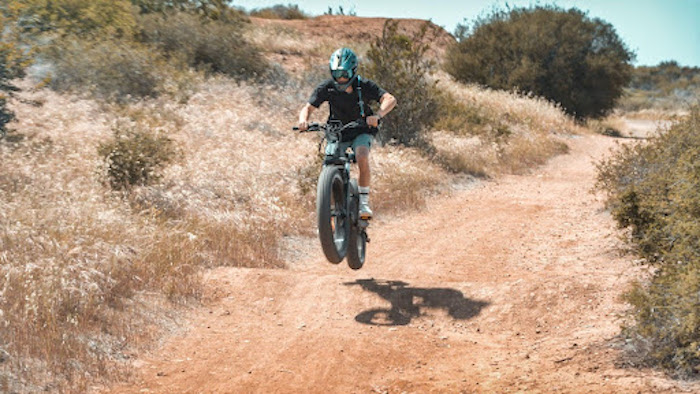 Our Thoughts
The Cobra Pro is fun! It's evident that Himiway has put a lot of thought into solving some hunters' problems. This powerful and quiet e-bike is built for a specific purpose. Purchasing the Cobra Pro is worth it if you need a capable and durable tow-wheeler to navigate any terrain, travel more efficiently, and leave no scent behind.
The King Cobra/Forest Cobra paint finish on these bikes looks stunning, too – and that's a plus. The Cobra Pro transformed the way hunters get around – and that's something you might want to experience on your next hunting trip!
If you don't want to miss out on big games, you can also take advantage of at least one of the locations listed above. Happy Hunting!