We may not often get snow here in Austin, but it certainly gets cold enough to crave those hot winter beverages! From hot cocoa and cider, to mulled wine and other more boozy concoctions — these are some of the best places to warm up with hot drinks and holiday-themed cocktails in Austin. 
121 Pickle Rd, Austin, TX 78704
Cosmic in general has some amazing coffee and cocktails, but they've gone all out with a variety of winter specialty and holiday drinks this season. There's a s'mores mocha, hot chocolate, apple Chai-der, a Cosmic Comet, made with Mexican Vanilla, and so much more — all perfect for taking the edge off that winter chill!
1600 W 5th St, Austin, TX 78703
Donn's Depot is part piano bar, part dancehall, and an all around great hang-out spot. They've got an entire special menu dedicated to festive drinks. They've got specialty cocktails, their famous hot toddy, buttered rum, German mulled wine, plus some non alcoholic options.
1905 Aldrich St, Suite 110, Austin, TX 78723
Halcyon is doing the most this winter. Among excellent cocktails, their seasonal menu includes a delicious hot chocolate, teas, and plenty of hot coffee. 
2400 Webberville Rd, Suite A, Austin, TX 78702
The Cavalier is a neighborhood pub with some excellent Southern-inspired food. This year their seasonal menu has gone nostalgic, with drinks themed around childhood favorite cartoons, per their holiday pop-up bar. They've got Rocko's Modern Toddy and a spiced rum drink called Link's Quest.
3825 Lake Austin Blvd, Austin, TX 78703
While they may not have any boozy drink options, Mozart's is a must-visit during the holiday season for hot drinks in Austin. Not only do they have some spectacular coffee — roasted in house, and loads of pastries, but they also have an annual Christmas light show! 
2207 Justin Ln, Austin, TX 78757
Lala's is the ultimate festive destination, and if all the decor doesn't get you into the holiday spirit, their delightful hot drinks in Austin absolutely will. They have a lovely hot toddy, cider, hot cocoa, and — most important — Grandma's secret eggnog.
2717 S Lamar Blvd STE 1085, Austin, TX 78704
El Naranjo is offering its seasonal ponche through the end of the month. Traditionally, ponche is a hot beverage made of hibiscus blossoms tea and sweetened with piloncillo (raw sugar) and flavored with Canela (Mexican cinnamon). It also features apple, guava, Tejocote, sugar cane, dried plum and raisins. Ponche is served hot; ponche con piquete (aka ponche with a bite) is also available with brandy.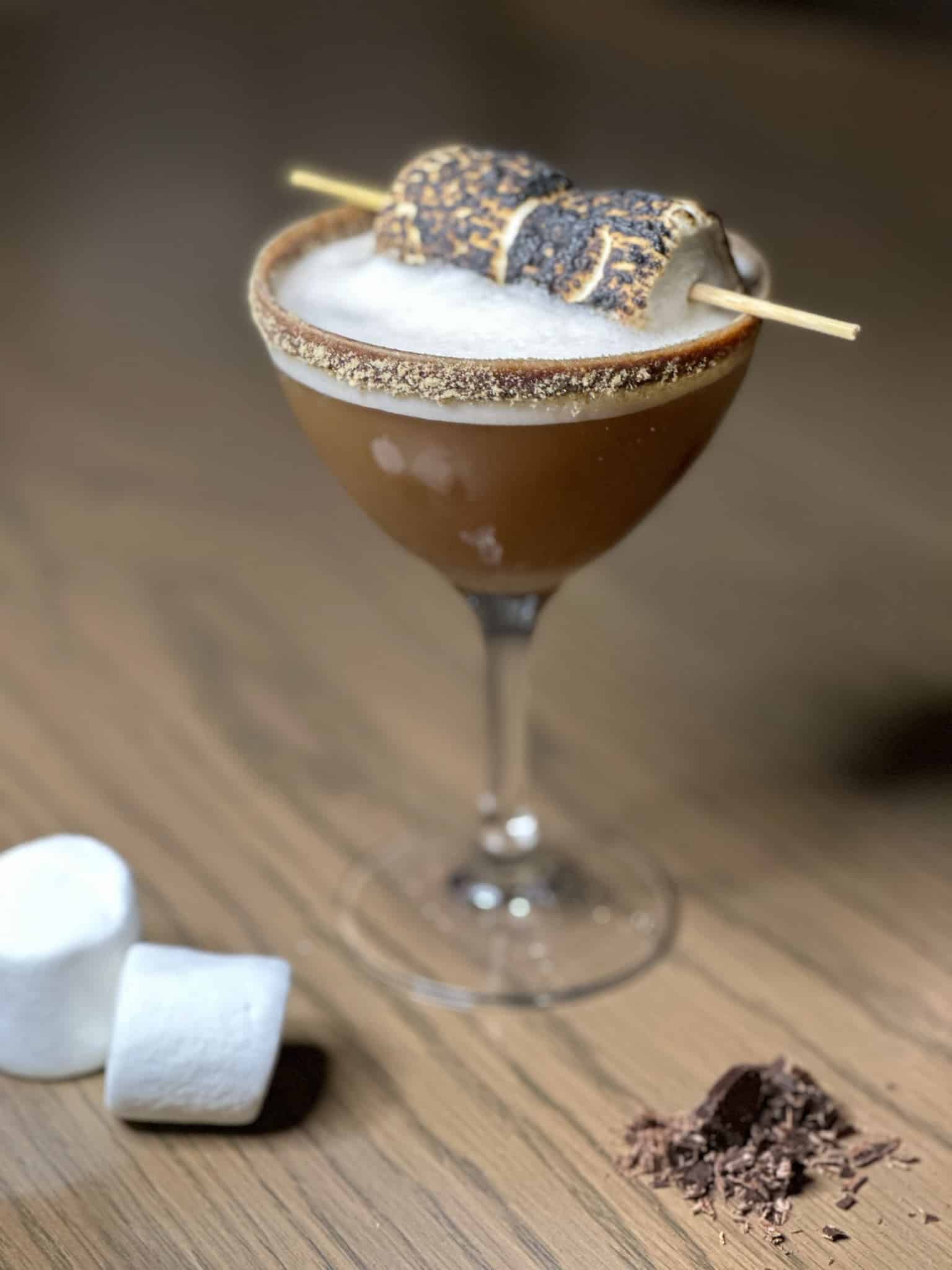 114 W 7th St, Austin, TX 78701
Perry's also has a limited-time
Holiday
S'more-Tini made with Dough Ball 'cookie dough' whiskey, Trader Vic's Chocolate liqueur, mole bitters and egg white froth, and rimmed with a chocolate graham cracker crumble and topped with toasted marshmallows.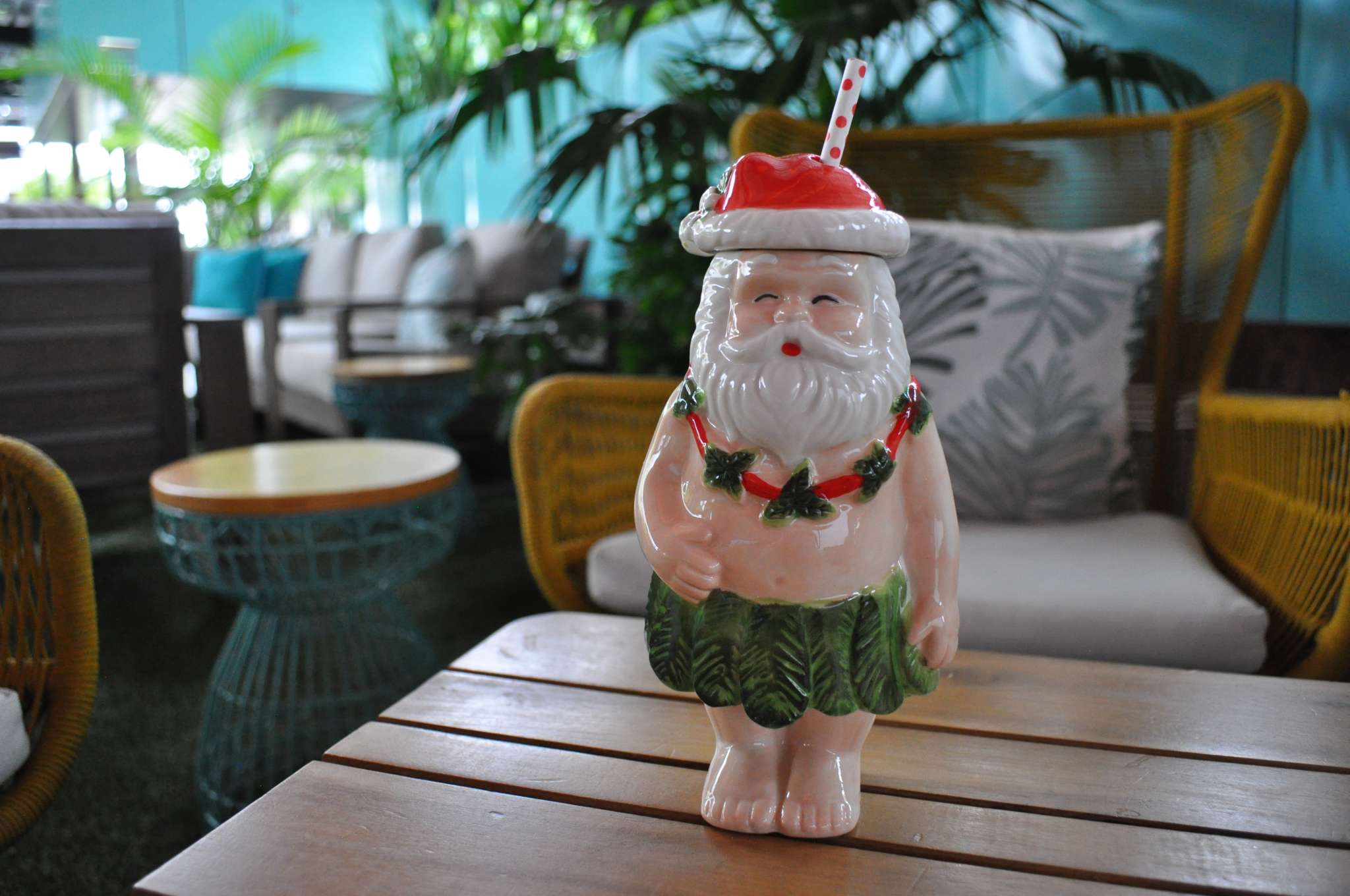 304 E Cesar Chavez St Unit 700, Austin, TX 78701
This terrace oasis has transformed into the Island of Spices this
holiday
 season. From now until December 31st, explore 
cocktails
 highlighting cinnamon, nutmeg, and cloves. 
Drinks
include
Fall Rye into Winter: rye whiskey, lemon, orgeat, cinnamon, clove and allspice;
Under the Fig Tree: vodka, lemon, fig, ginger, hibiscus, and plumb bitters;
Spiced Apple Old Fashioned: dark rum, apple, cinnamon, nutmeg, and walnut mitter; and
Zani Claus: Mezcal, cranberry, orange, coconut cream and lemon served in a limited edition Zanzi Claus mug (available for purchase!).