Seismic is putting out the 2021 energy we all needed: they just announced their festival lineup for May 21-23, 2021! This year, they're spreading out the crowd with social distancing pods, but hey, at least live music is back.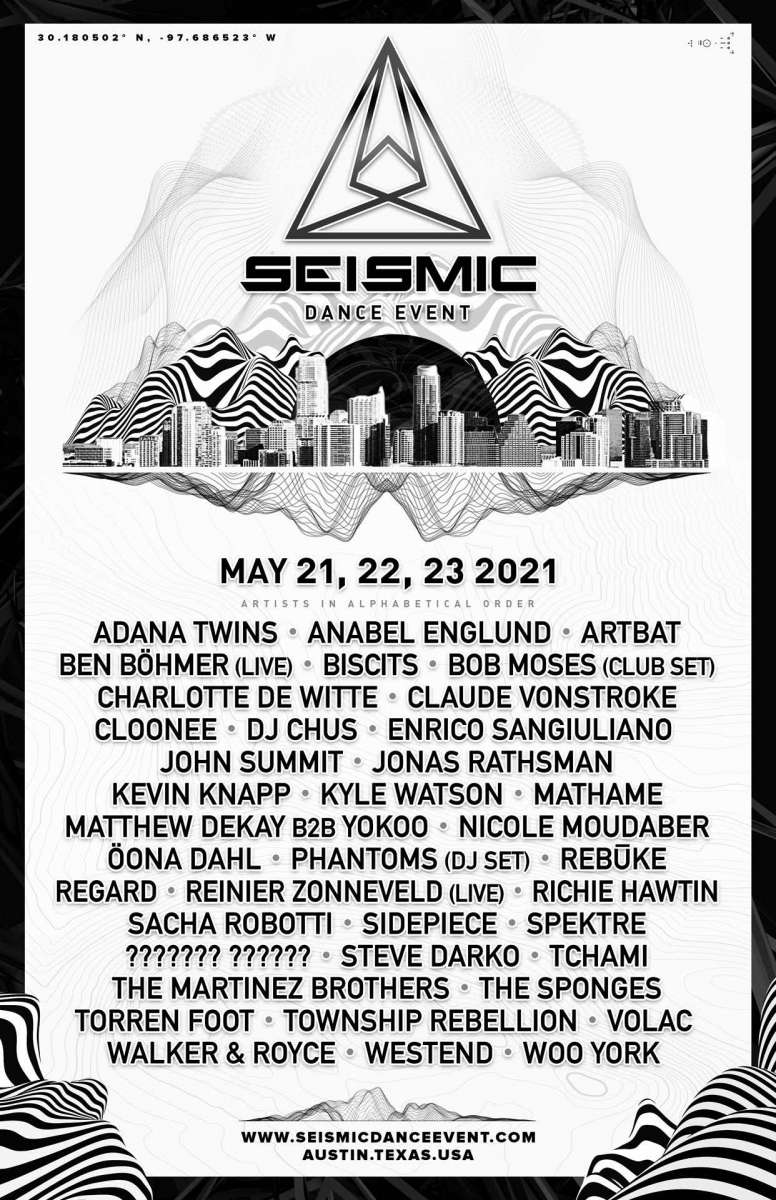 DJ Mag's "Best of North America" nominee Seismic returns to Austin, TX, just in time for summer. The highly anticipated house, techno & underground music festival produced by Real Music Events is taking over at a brand-new location on the southeast side for one weekend only! In years past, electro enthusiasts from all over the nation made the trek to experience this earth-shattering rave scene, but if you're lucky enough to live here, the new outdoor venue at 8509 Burleson Road is a smooth 20 minutes from downtown Austin.
You have a rare opportunity to witness Seismic 3.3 like never before. The festival has been reformatted for COVID-19 with new safety protocols, including a 2,500-attendee cap spread out across the 7-acre outdoor venue. But the wildest part is that the crowd will be sectioned off into pods to maintain social distancing, and you have to wear your mask the whole time. Sanitation stations will be placed throughout the grounds. Additional rules include screening for masks and temperature checks upon arrival; a negative test result within 48 hours may be required, but time will tell. The event will be overseen by a Code 4 professional public health & safety organization to ensure these new protocols align with current guidelines.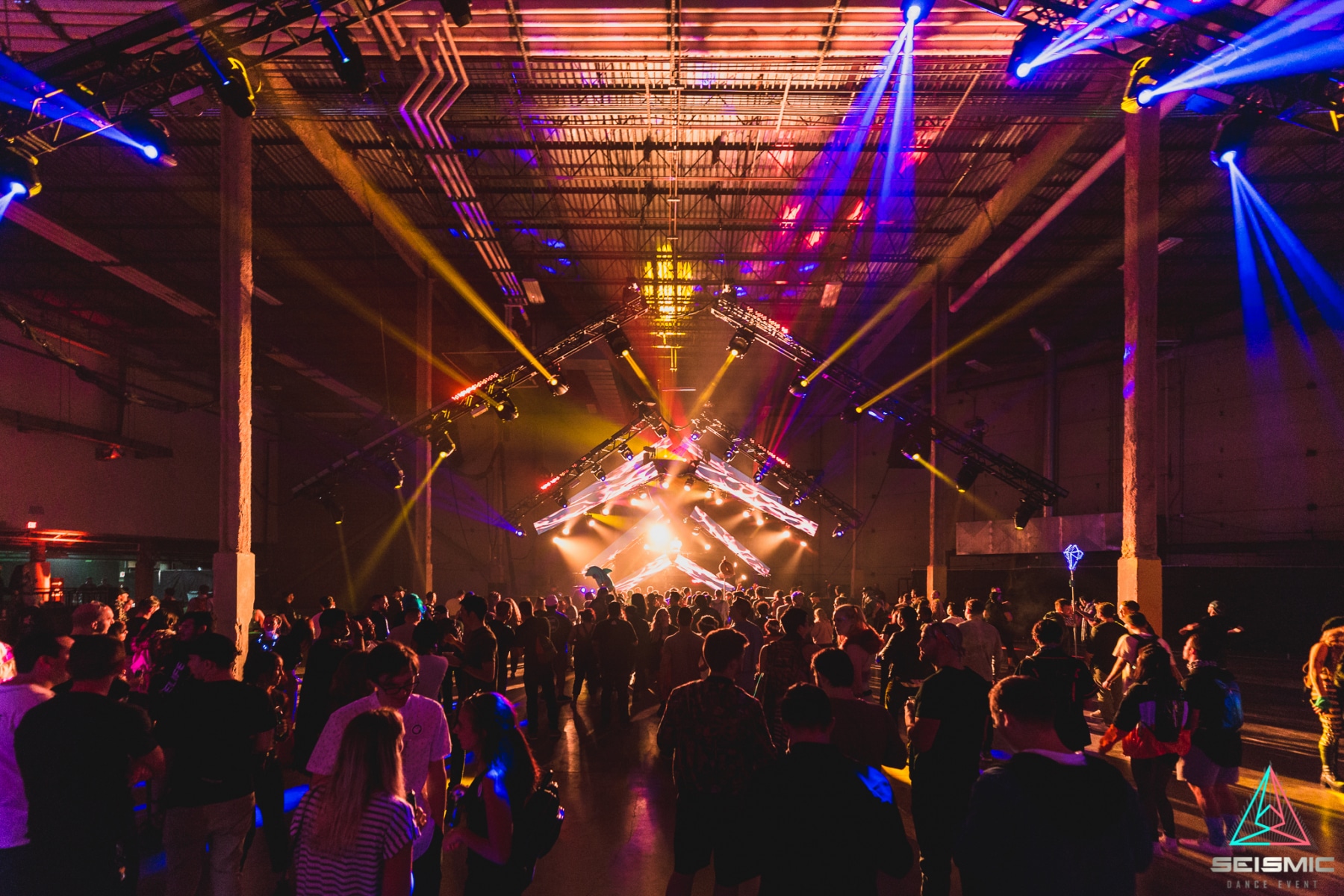 There are two main stages at Seismic 3.3—Volcano and Tsunami—and a regional stage at The RealM. Over 40 globally renowned artists are headlining this Austin dance festival, including Charlotte de Witte, Reinier Zonneveld, Tchami, Claude Vonstroke, ARTBAT, Spektre, and a club set by Bob Moses. Each set features talented performers and world-class production. While you're vibing out, enjoy mesmerizing art installations, shop festival merch, and grab some delicious grub from a food truck.
Tickets are on sale now, so if you're feelin' lucky and 2021 is YOUR YEAR, score a VIP 3-day weekend pass for $299 or VIP single-day tickets for $129. If you don't want VIP admission, viewing, and access to lounge areas & private bars, you can grab a 3-day weekend pass for $199 or single-day tickets for $99.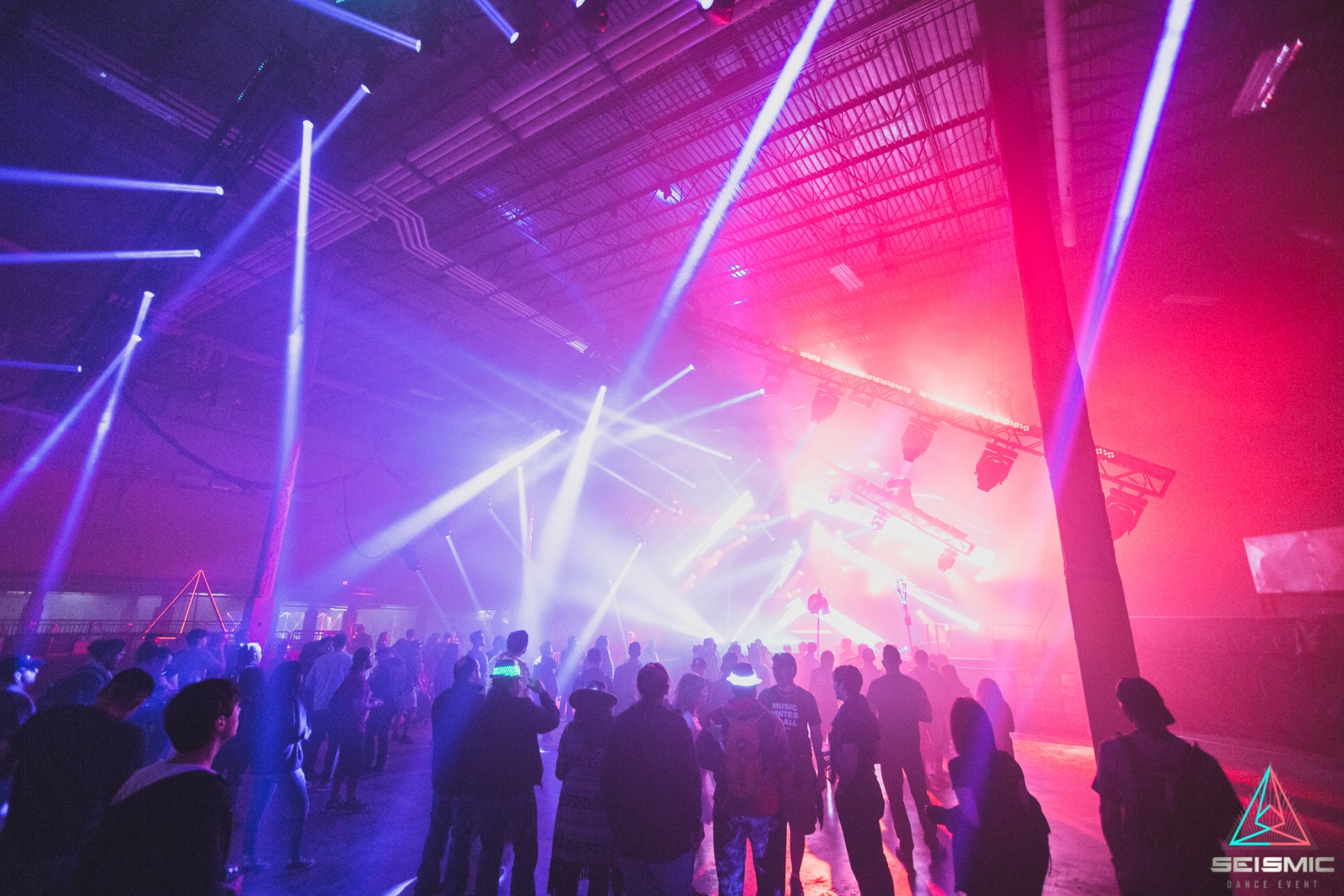 If the festival needs to be cancelled for any reason, organizers for Seismic 3.3 already have a back-up plan to reschedule the event for November 12-14, 2021. Ticket holders would have the option to either attend in November, reserve tickets for 2022 instead, or request a refund—if you opted for the ticket upgrade with refund guarantee.
Though it's not the intimate, social festival we remember from the past, we're totally ecstatic about Seismic 3.3 because it means live music is finally making its comeback. Grab your tickets for the first dance festival Austin has seen in a while today!
Since there's no highlight vid from 2020 (obviously), here's a killer recap from 2019: