Picture the most romantic evening you could have with your loved one, the absolutely quintessential night out. Now forget everything you just imagined, because nothing could possibly top finding yourselves bewitched by the sweet sounds of classical music and immersed in the flickering glow of candlelight.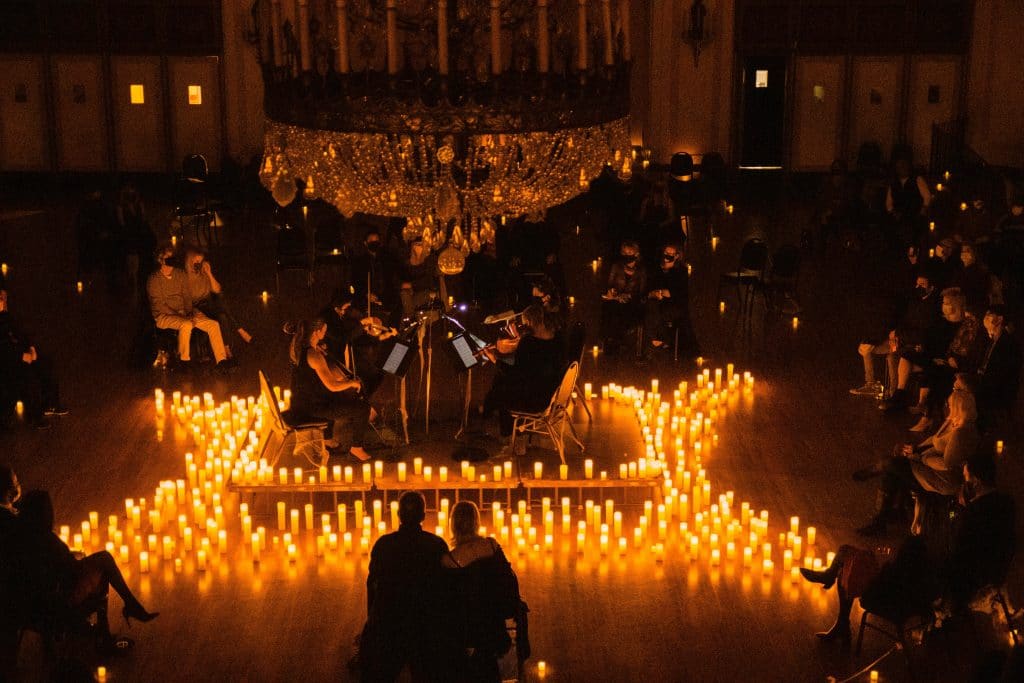 The elegantly titled "Candlelight" series is making its rounds across the world to save us all from repetitive quarantined date nights. Don a mysterious mask and make your way to the theatre, where a candlelit classical concert awaits you. You'll find a seat at least six feet from other guests—to maintain your mystique, of course—and allow yourselves to get lost in the music.
Candlelight is highlighting the works of Vivaldi, Chopin, Mozart & Piazzolla, Beethoven, Bach, and other timeless composers, through the talented stylings of local Austin musicians from the Listeso String Quartet. The running time for each concert is roughly 65 minutes and doors open 30 minutes before showtime. It's important to note that the candlelight is provided by flameless candles, for the safety of the audience, naturally.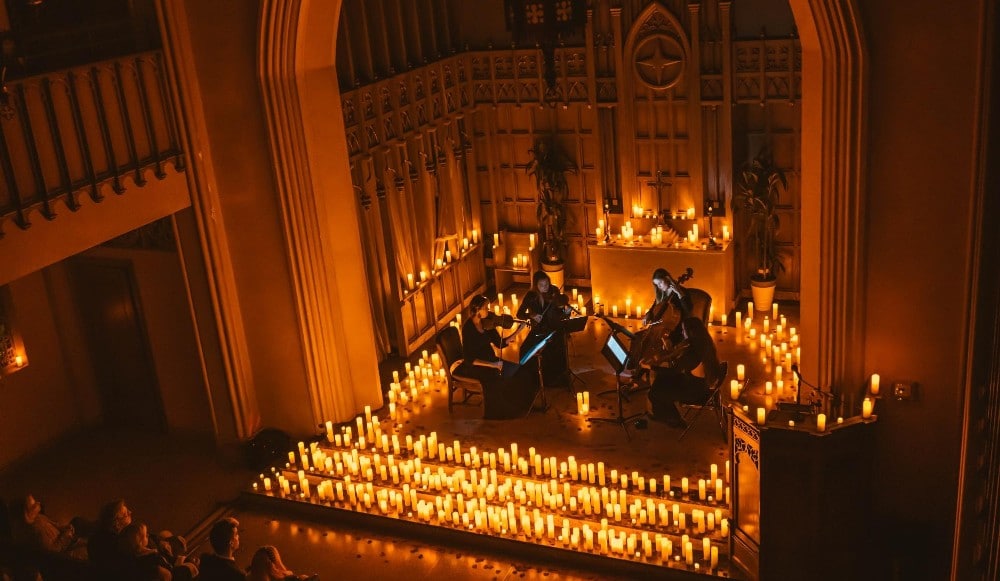 Seven distinct concert sequences with four dates each are spread out between two of Austin's most coveted venues. A Waller Creek District gem near the Austin Convention Center, The Sunset Room is a gorgeous, open warehouse space with a modern redo. Exposed brick walls and original oak flooring will invite you right in. VUKA is a uniquely spacious blend of rustic modern and boho chic. This nature-inspired events venue at South Monroe and First features a 1/4 acre backyard and a 2,400 sq. ft. indoor event space.
The full concert schedule is listed below, with a wide window for tickets starting in early February all the way through September. Enjoy enchanting classical music at Candlelight in Austin!
Candlelight Vivaldi Four Seasons at VUKA Bouldin Creek
February 2, 2021 | 9:15 pm (+3 more dates)
Candlelight Vivaldi Four Seasons at The Sunset Room
February 2, 2021 | 9:15 pm (+3 more dates)
Candlelight: Romantic Tunes Featuring Mozart & Piazzolla
February 11, 2021 | 6:30 pm (+3 more dates)
Candlelight: Beethoven's Best Works at VUKA Bouldin Creek
February 17, 2021 | 9:15 pm (+3 more dates)
Candlelight Beethoven's Best Works at The Sunset Room
February 19, 2021 | 9:15 pm (+3 more dates)
Candlelight: Featuring Mozart, Bach, And Timeless Composers
April 7, 2021 | 6:30 pm (+5 more dates)
Candlelight: Chopin's Best Works
September 7, 2021 | 7:00 pm (+3 more dates)