The HOPE Outdoor Gallery started in 2011 as a SXSW art installation by the famed artist Shepard Fairey in the Clarksville neighborhood near downtown Austin. The park quickly became a centralized, ever-changing graffiti hub for over 300 artists to share their work, that is, until it was torn down two years ago to make way for a permanent location. Now slated to open this summer 2021, the new HOPE Outdoor gallery will be a 17-acre public graffiti park and events center just 10 minutes from downtown and directly across from Austin-Bergstrom International Airport.
The HOPE Outdoor Gallery has always been a unique feature of Austin, so it comes as no surprise that the new open-air art park will also serve as an unconventional space where visitors can marvel at strange and beautiful installations, curated audio and art exhibitions, murals painted by local and international talent, and experience the latest in creative technology and educational programming. Best yet? The outdoor gallery will be shaped to spell out the word "HOPE," so those flying into Austin will have an optimistic birds-eye view of the largest earthen-built Texas structure to date.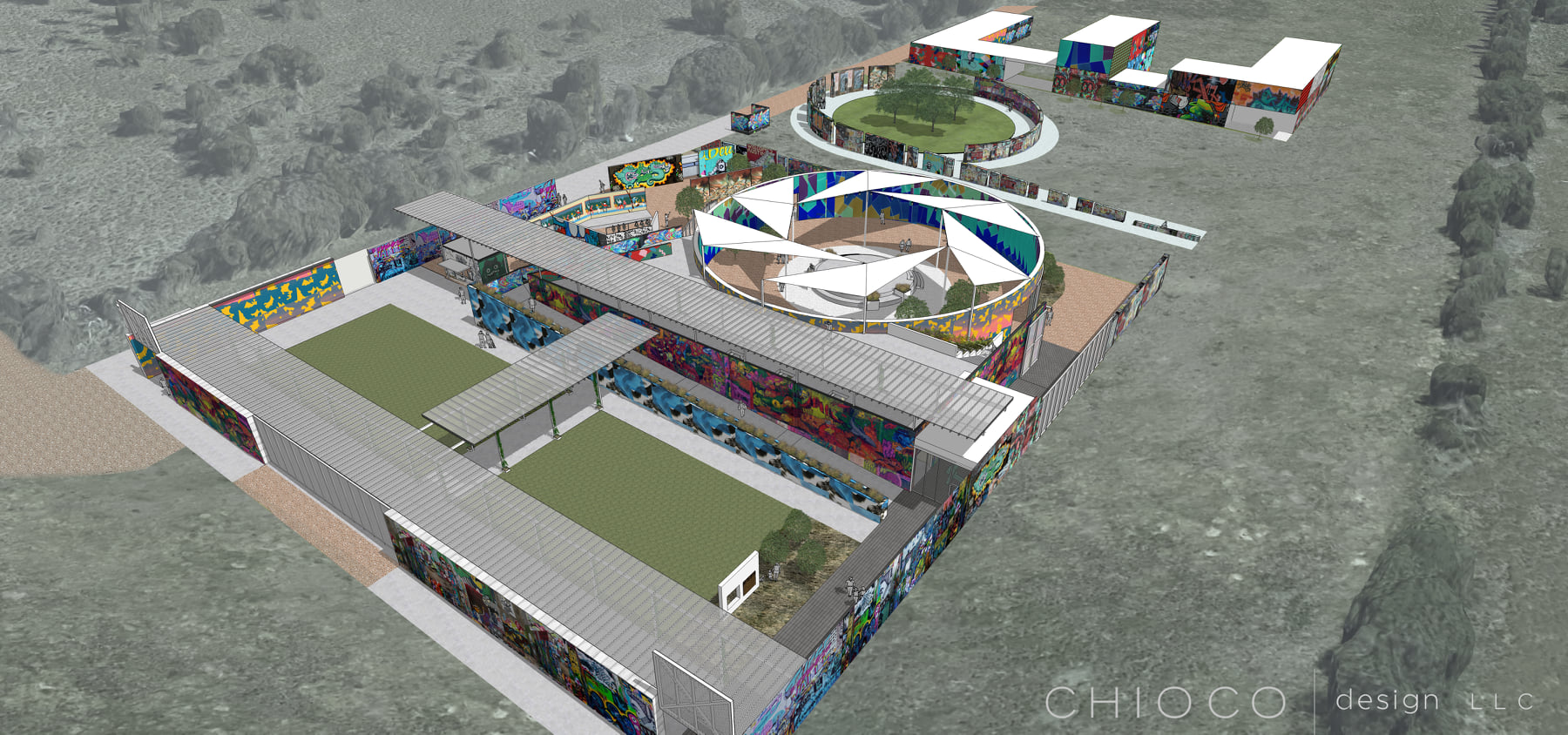 This project does so much more for our city's community, too, providing plenty of jobs and equity opportunities, and creating economic support programs for local artists, creatives, business owners, and production companies that were forced to halt their work during the global pandemic. HOPE's relocation theme is "These walls bring us together," backed up by their environmental commitment to reuse the dirt on site to create the walls of the structure. Solar roof paneling, rainwater collecting stations, 3D-printed garbage cans, and a bee apiary are also on site to reduce environmental impact.
You can easily make the most of your visit and enjoy coffee, beer, wine cocktails, snacks, and select grab-n-go food options from local and Texas-based brands. Up-and-coming artists can explore the practice paint wall before adding to the final collection. Maybe one day, you'll even be listed among the names of all contributing artists that line the brick walkways.
Featured Image Credit: Ross Pirtle via HOPE Outdoor Gallery (original site)