Father's Day is coming up in a little over a week, but it's not too late to treat the dads in your life to something special. Austin is the place to do it, whether it's a thoughtful gift, an exciting experience, or a perfect blend of both! Austin is home to many unique experiences that are perfect for showing your appreciation for a Texas dad this Father's Day. 
114 W 7th St, Austin, TX 78701
Celebrate Dad this year by going to Perry's Steakhouse to enjoy their smoked Kansas City special! Available for both dine-in and to-go at their Domain Northside and Downtown locations, guests can order a 22 oz. Smoked Kansas City Bone-In Strip for just $59 per person! For all patrons who pre-order their dinner online, they can also purchase the Family-Style Smoked Kansas City Bone-In Strip for only $199. The Family-Style special comes with wedge salads, Smoked Kansas City Bone-In Strip, mashed potatoes and the option to add on the Orange Vanilla Cheesecake for those with a sweet tooth. The Family-Style special is enough food for a family of four, making it the perfect way to celebrate as a family for Father's Day this year.
307 W 5th St, Austin, TX 78701
For those that are on the hunt for the perfect Father's Day present this year, The Roosevelt Room has you covered with their Master Class Cocktail Series. In this series, The Roosevelt Room's expert staff will teach your fathers the ins and outs of all things cocktails, spirits, and bartending. Each class is only $75 and available online via Eventbrite. Don't forget to stick around afterwards to join in on the after-class Sunday Happy Hour Service – the perfect way to end the weekend.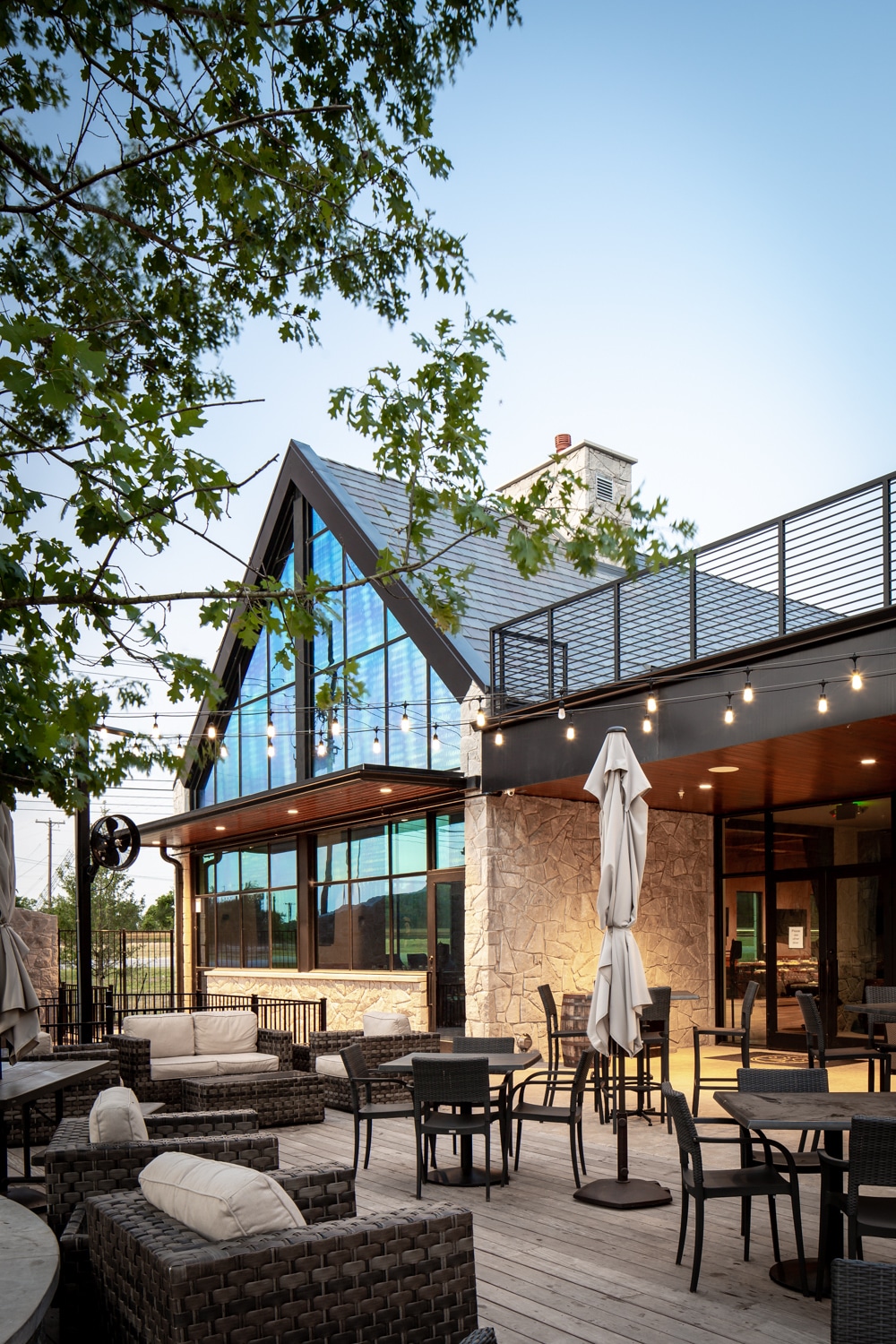 4000 E Palm Valley Blvd, Round Rock, TX 78665
For Father's Day this year, Cork & Barrel is celebrating by hosting a crawfish boil from 12-4 p.m. Sunday, June 19. Joanna Lee will be playing on the Cork & Barrel patio where dads and their families can kick back, listen to live music, eat crawfish and enjoy a beer. All dads will receive their first beer free of charge.
All Locations – Harlingen, Buda, Wimberley, and Dripping Springs
Stuck on what to get Dad for Father's Day? Leave the cooking to Dos Olivos Market! Dos Olivos Market has you covered for all your BBQ essentials and will be offering a dinner for four that you can enjoy in store or in the comfort of your home. For $75, the BBQ dinner includes 24 oz. Pork Chops with sweet and sour pomegranate sauce, sesame seeds and cilantro; Loaded Sweet Mashed Potatoes with brown sugar-cured house bacon lardons and spiced candied pecans; 4 House Cheddar Biscuits with bacon gravy; Grilled Broccolini with red pepper aioli and sliced sweet peppers; and 2 Smoked Pecan Pies served in mason jars with pecan pie filling, vanilla ice cream and bourbon wood smoked. All four locations (Harlingen, Buda, Wimberley, and Dripping Springs) will be offering this package for Father's Day.
7415 Southwest Pkwy, Austin, TX 78735
For those who are looking for an easy way to celebrate Father's Day with their family, CARVE American Grille is hosting their smoked Kansas City special. This special is available for both dine-in and to-go at Lantana Place, where guests can order a 22 oz. Smoked Kansas City Bone-In Strip for $59 per person. When pre-ordered online, guests have the option to also purchase the Family-Style Smoked Kansas City Bone-In Strip for only $199, enough food for four people. Family-Style comes with wedge salads, Smoked Kansas City Bone-In Strip, mashed potatoes and the option to add on the Orange Vanilla Cheesecake for dessert.
1400 S Congress Ave Suite B160, Austin, TX 78704
All Fathers and father-like figures are invited to visit Gelato Paradiso this Father's Day for a special treat. They will receive a free cup or cone with any purchase. For anyone looking to surprise their dad at home, Gelato Paradiso also offers specialty gelato cakes. All you have to do is pick out his favorite flavors and the chefs do the rest. Order by calling their shop at 512.580.0094 by Thursday, June 17 and it will be ready for pick up Sunday morning.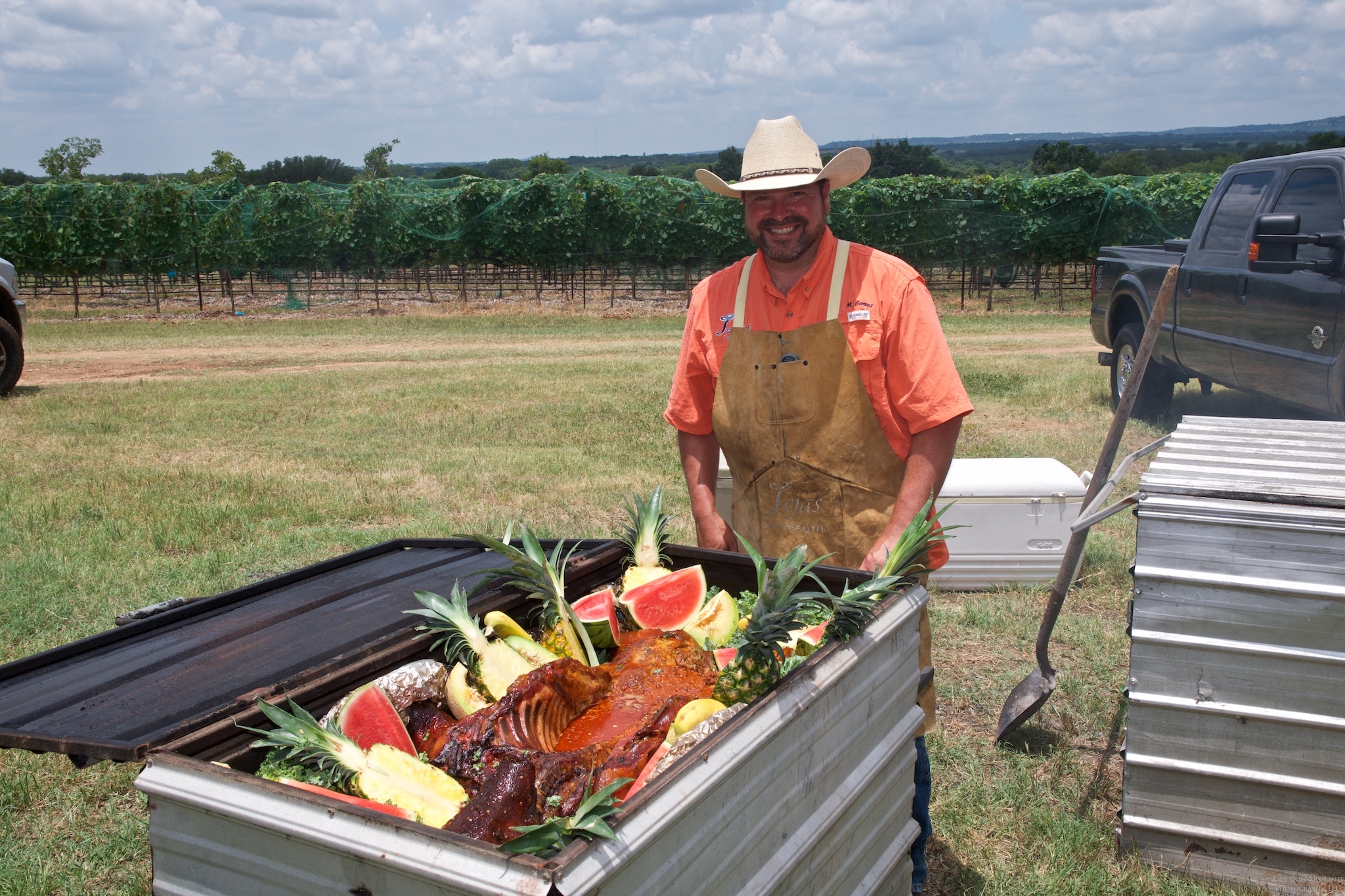 William Chris Vineyards' Annual Hog & Goat Roast
June 19, 11 am – 3 pm @ William Chris Vineyards
William Chris Vineyards will be hosting their annual Hog & Goat Roast on Sunday, June 19th from 11:00 AM – 3:00 PM in celebration of Father's Day! Treat dad to a day of delicious food, great wine, and family fun! There will be plenty of activities such as yard games, a petting zoo, and a scavenger hunt for the kids.
For $40 a ticket, guests will enjoy a Dad-approved menu that includes William Chris Vineyards' famous roasted goat and hog, plus all the fixins! And, don't miss out on the live music from the Emily Herring Band that will be playing under the Oak Grove on the property! Gather the family and bring your friends down to toast and roast this Father's Day in celebration of dad! Tickets can be purchased here.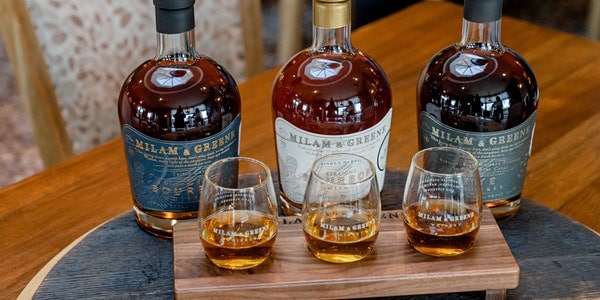 Father

's

Day

Whiskey Long Table Dinner

June 16, 5:30 pm @ Hotel Granduca 

Join Hotel Granduca for a Texas cuisine and whiskey tasting experience featuring Milam & Greene in celebration of Father's Day!

Perfect for a Father's Day gift or an occasion to celebrate dad, this summer supper will feature local flavors and award-winning whiskies in a lively atmosphere with a multi-course dining experience including bourbon-inspired recipes paired alongside a whiskey tasting and presentation from Texas Hill Country distillery, Milam & Greene. Wine will be poured throughout the dinner as well. Tickets are $95 a person and include the multi-course dinner and whiskey tasting. Guests can purchase tickets here and the full dining menu can be viewed here.

In addition, between June 17-19, Visconti Ristorante will be offering a special Father's Day dinner option featuring a delectable Bone-in Ribeye with smoked shallot whipped potato, broccolini, baby carrots, and horseradish veal jus (price – $55).

10414 Mc Kalla Pl, Austin, TX 78758

If dad is a fan of sports, take him to show some Austin pride this Father's Day at an Austin FC soccer game! Honestly, the team is pretty good. And games are great, because they're chill enough at times for everyone to be able to hang out together, but still high energy and interesting. You guys can even pick up some cool jerseys to remember the experience by and rep the team.

Locally based in Austin, Creature Coffee aims to bring the best — responsibly sourced — coffee right to your door, and what dad doesn't love coffee? Well, maybe he needs it to survive, but he deserves the good stuff! Creature has a gift subscription option in which they'll send one bag of meticulously selected and roasted coffee each month, for as long as you desire.

An Austin Restaurants Cookbook

If dad is the chef of the household, either of these cookbooks are sure to interest him, and you'll get some great food out of the deal. Austin Chef's Table includes at least one signature recipe from over 50 different Austin-based restaurants that you can make right at home. Homemade Austin has recipes from 11 local restaurants, and was actually created as a result of COVID in order to help support the featured restaurants.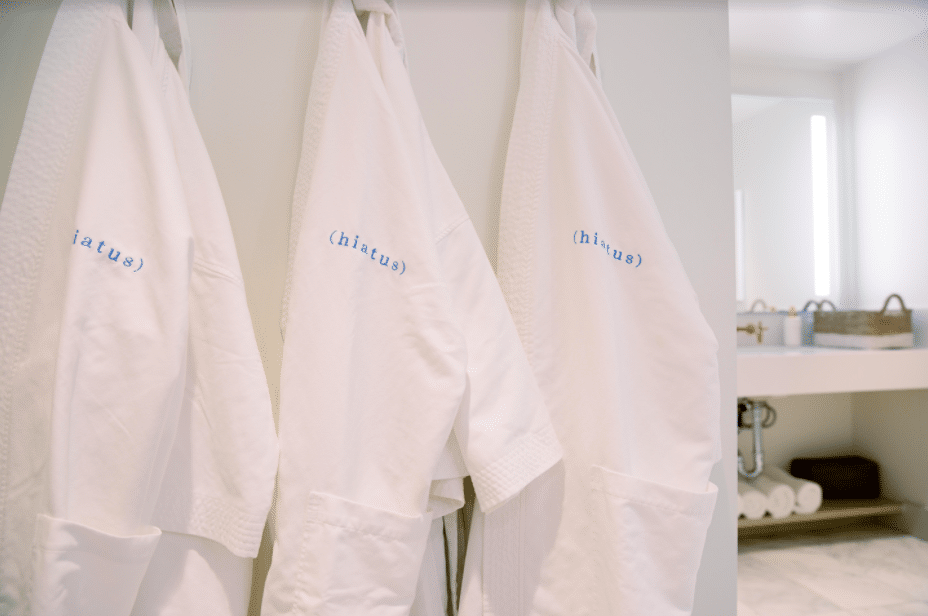 During Father's Day weekend from June 18-19, Hiatus' relaxation lounges will also be transformed into a "Man Cave" with individual goodie bags of snack mix ready for all dads to sit back and relax. As an added bonus for the special guy, Hiatus will be steaming the US Open Golf Tournament (this will be muted)!
The Dad Bod Package: Available now – June 30
Dad can choose his choice of any two Hiatus Essential Services: The Signature Massage, The Tailor-Made Facial, The Body Wrap, or The One & Only Mani-Pedi. 2-3 HOURS, $198
DIY Dad Retail Bundle (Online or in-spa available now – June 30)
Gift Dad a CBD Cream, CBD Serum + Knot Bot for $148 ($197 value)
Father's Day Weekend – Free Local Beer + Add-Ons: June 17 – 19
If a gentleman receives The Well-Groomed Man facial, The Knockout massage, or The One & Only Mani-Pedi, they will receive a complimentary CBD and Hot Stones add-ons, along with a beer from a local brewery after the service. More information on these spa services can be found here.
Retail Promo (Online or in-spa available June 17-19)
20%-off discount on CBD products (Active Muscle Cream & Soothing Joint Serum)
11601 Rock Rose Ave, Austin, TX 78758
Everyone deserves a little bit of pampering, and while he may not want to admit it, a full-blown spa day might be exactly what an Austin dad needs for this Father's Day. Viva Day Spa has some fantastic packages for men. Deep tissue massages, scalp treatments, facials, steamed towels, and so on — they even serve green tea and chocolates!
10621 Pioneer Farms Dr, Austin, TX 78754
If you're looking for an experience that's totally unique, Pioneer Farms is the place to take your dad this Father's Day. They're offering blacksmithing classes — yes you read that right! Learn basic hammer skills, three of the five basic ways to work metal (cutting, drawing and bending), identification of "found" metals, and even a first project in Blacksmithing Fundamentals 1.0 or take a more advanced class to learn how to forge your own knife out of a railroad spike.