According to a piece published by Michael Miller, the Australian correspondent for the Washington Post, pokies are everywhere in Australia. From big casinos to even small hotels and pubs.  
They have turned even small towns and neighborhoods into gambling havens — over 200,000 pokies spread out across the country, almost half of them located in Sydney. 
Aussies Countrywide are now crying to the government to ban pokies in Australia. Last year, pokies accounted for over half of the money Australians spent on gambling, $12.5 billion. 
History of Pokies
Poker machines have been around in Australia since the 20th century. Pokies became more widespread after being first legalized in New South Wales in 1956. The pokies industry has thrived since then, with 20% of pokies worldwide located in the country, according to a report published in the Washington Post. 
Favorable state and federal policies have helped the pokies grow their revenue and stay up-to-date with technology. They now spot state-of-the-art machines. 
Pokies manufacturers have been accused of designing devices that are addictive. They have also moved online with the introduction of online casinos and pokies.
Poker Machines have been linked to causing addiction to players causing an outcry for pokies to be banned.
Gambling Problems
Most Australians consider pokies just a simple fun game that keeps them entertained. However, 1% of the adult population is addicted to gambling, and 2.8% more are at high risk. According to a research paper published by the NSW Parliament, pokies are the foundation of most gambling problems. 
According to data provided by https://betpokies.com/new-casinos in Australia every month appear dozens of new online casinos, most of which have no license.
The research also found that the average adult Aussie loses $1,000 annually to pokies. 
Addiction stigma has prevented a lot of addicts from coming out and seeking help. If not properly addressed and treated, gambling addiction can lead to bankruptcy. Additionally, gamblers can resort to crimes like stealing from family members or employers to feed their addiction.
Effects of Pokies on Australians
The government collects over $6billion in taxes from the gambling sector. Experts warn this outweighs the industry's adverse effects on the economy of the country. 
Some of the negative impacts of pokies on Australia are:
Loss of productivity as students and workers spend time in pokies.

Rise of mental health complications caused by severe stress and depression.

Pushing families into poverty as they gamble away their paychecks.

Increase in domestic abuse and emotional distress in families. 

Increase in bad debt as punters are unable to meet their commitments.

Loss of employment.

Pokies have also contributed to the rise in suicide cases.

Pressure on the government welfare system as most pokies gamblers depend on the state's assistance.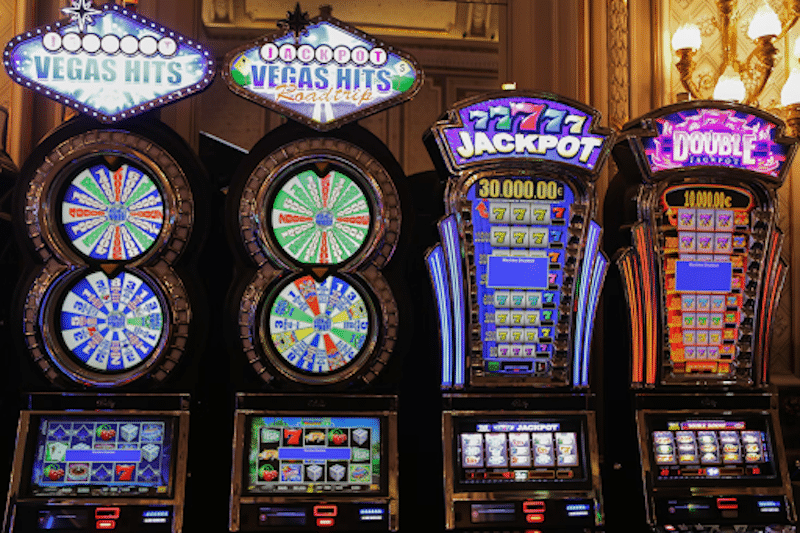 Supporters of Pokies Ban
Left-wing politicians mainly lead the campaigns to ban pokies in Australia from the Green Party, and they advocate for the gaming machines to be removed from pubs and clubs and restricted to casinos. The Greens argue that pokies in social venues affect recovering addicts who frequent these places. 
Greens are also lobbying for reforms like lowering the maximum pokies bets from $5 to $1, maximum losses, maximum time playing poker, and reduction of poker machine's operation hours.
Antigambling organizations and religious leaders are also at the forefront of the fight against pokies. They have been calling for banning gambling ads that are also triggering for recovering addicts. Some religious organizations like the catholic church have been accused of profiting from pokies.
The antigambling organization Pokies Play You has also been campaigning to stop politicians and lawmakers from receiving donations from pokies machines manufacturers and operators. 
The gambling industry has been giving millions of dollars to politicians, an investigation by ABC Australia found. Pokies Play You argue that these donations have prevented politicians from creating laws to curb the growth of the gambling and pokies industry and looking out for the interest of their electorate.
Conclusion
While prompts to ban pokies have been rising, manufacturers and operators have fought back. Pokies lobby groups argue that pokies are so invested in the economy that phasing them out could be catastrophic. 
Pokies pay billions in taxes every year and employ thousands of Australian. Banning pokies will mean lost revenue for the government and unemployment for Australians.
As pressure mounts, state governments are creating new reforms to reduce the number of pokies in their states to curb the harm the machines have caused. The ACT, for instance, started a surrender incentive fund in March this year to pay clubs that surrender their ACT gaming machines licenses $15,000 per machine authorization or $20,000 per authorization if a club became pokie-free. ACT state also plans to reduce the number of gaming machines to under 3,500 by July 2025.