From beautiful ladies to amazing tourist centers and rich cuisines, the Asian continent is known for its incredible array of rich diverse cultures and experiences. Also, it is home to women whose stunning beauty will leave you speechless. Additionally, their glossy hair, porcelain skin, and sharp facial features make them super appealing to the eyes. There is so much to learn about the Asian woman who stuns with beauty, aura, and charisma. 
This article focuses on Asia's top 20 most beautiful women. These women are a case of beauty with brains because they are highly attractive and have significantly succeeded in their respective careers. Also, they serve as models for numerous females globally. 
SONG HYE KYO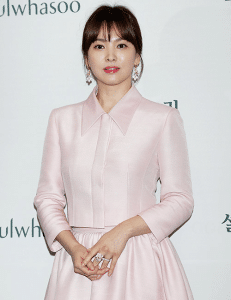 Date of Birth: November 22, 1981
Place of Birth: Daegu, South Korea
Height: 1.61m
Profession: Actress and Model
Song ranks as a top model in the film industry in South Korea. As a successful actress, Song started as a small-time model before working her career to the top in what looked as a snail's pace. Starting out, Song played a major role in All IN, a gambling drama series that also featured Lee Byung-hun, one of the controversial actors known for his role in Bittersweet Life and Joint Security Area. She worked her way to the peak of her career in acting, winning awards and accodales in the process. The actress' latest drama series, Descendants of the Sun, has received one of the highest viewer ratings of all time.
Song won the SunKyung Smart Model Contest in 1996, when she was fourteen years old. It signaled her entry into the entertainment industry as a model for a firm that made school uniforms. In the long run, it ultimately led to a small part in her debut television drama, "First Love." She received the Baeksang Arts Award for Best Actress in the television category for her outstanding performance in the drama series "Autumn in My Heart" in 2000. She's married to her frequent co-star Song Joog-ki.
NANA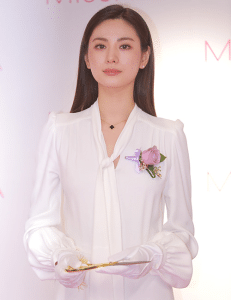 Date of Birth: September 14, 1991
Place of Birth: Cheongju, South Korea
Height: 1.71m
Profession: Singer, Actress and Model
When you talk about beauty in Asia, Nana is considered one of the prettiest faces that comes to mind. Nana, whose real name is Im Jin Ah, is one of the most beautiful actresses in the South Korean film industry. Her journey in the entertainment world  began when she took part in the 2009 Asia-Pacific Super Model Contest. Nana's fashion evolution has been notable. She started as an idol, often seen in coordinated outfits with her fellow bandmates, and has since transitioned to a more sophisticated, high-fashion style. Her sense of style mirrors the diversity of roles she has portrayed in her career.
Interestingly, she's not only an accomplished actress but also holds a makeup artist license. She won the 7th Style Icon Awards in 2014 and KBS Drama Awards in 2020. Overall, she won 9 awards out of 18 nominations in different categories in a career that spans 15 years.  
DEEPIKA PADUKONE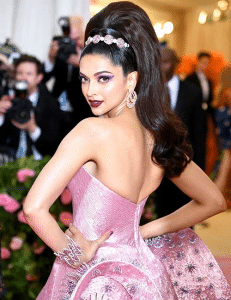 Date of Birth: January 5, 1986
Place of Birth: Copenhagen, Denmark
Height: 1.70m
Profession: Actress and Model
Deepika is one of the highest-paid female actors in the global film industry. Her father was a badminton player, and naturally, she was attracted to the sport and could play well. However, she had to give it up to focus on her acting and modeling career. It's impressive that she swiftly transitioned into acting.
She made her debut in 2006, playing the lead in the Kannada film "Aishwarya." She is well-known outside of the film business as well. In 2018, Time magazine named her one of the 100 most important people in the world. In 2022, Time awarded her the TIME100 Impact Award in recognition of her noteworthy accomplishments and influence. Currently, Deepika holds three Filmfare awards from 10 nominations, including two best actress awards in 2013 and 2015. She is married to Ranveer Singh, her regular co-star. 
YUKIE NAKAMA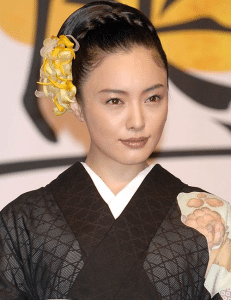 Date of Birth: October 30,  1979
Place of Birth: Urasoe, Okinawa, Japan
Height: 1.60m
Profession: Actress and Singer
Yukie's first career breakthrough in acting was when she featured in the 2000 horror/thriller drama Ring 0: Birthday as Sadako. She was nominated for the Japan Academy Prize. This is evidence that Nakama's influence extends outside of Japan. Nakama began her career in 2003 by winning the Elan d'Or Awards' Newcomer of the Year category. Since then, she has become one of Japan's top actresses, leaving a legacy of incredible contributions to the entertainment business.
Her popularity also grew when she played the lead role in the television drama Trick. Yukie also served as the spokesperson for Japan Railway and the Japanese Tax Agency. Apart from being a former idol, Yukie married to Tetshusi Tanaka and had a set of twins after a six-year relationship. 
IM YOON-AH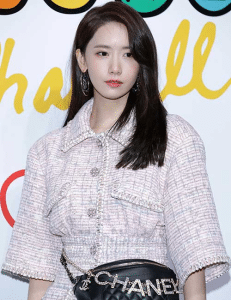 Date of Birth: May 30, 1990
Place of Birth: Seoul, South Korea
Height: 1.68m
Profession: Singer and Actress
As a young girl, she had always aspired to be a singer, drawing inspiration from the girl group S.E.S. Finally, in 2002, she became a trainee at SM Entertainment and was there for five years before getting her big break and debuted as one of the members of Girls Generation. 
Yoona has been involved with television dramas in addition to her group's obligations. Notably, she experienced a career pivot with her 2008 part in "You Are My Destiny". In addition to launching her into stardom, this drama won her Best New Actress honors at the 45th Baeksang Arts Awards and the 23rd KBS Drama Awards.
FAN BINGBING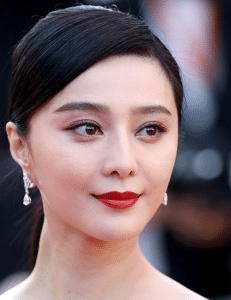 Date of Birth: September 16, 1981
Place of Birth: Qingdao, China
Height: 1.68m
Profession: Actress, Singer and Producer
Fan is a prominent career woman in the top 10 ranking of the Forbes China celebrity list since 2006. In 2013, she ranked first and kept that position until 2015. One of the television series that exploded her popularity was My Fair Princess, where she played Jinsuo. Since her breakthrough, she's been honored with awards at prestigious events like the Eurasia International Film Festival, the Golden Horse Film Festival and Awards, the Beijing College Student Film Festival, and the Tokyo International Film Festival. 
Her notable films, including "The Matrimony" (2007), "Lost in Beijing" (2007), "Buddha Mountain" (2011), and "Double Xposure" (2012), have earned her critical acclaim and recognition at these renowned film festivals and awards ceremonies. In addition to singing and acting, Bingbing is very passionate about fashion. She reportedly split from her fiance Li Chen last year shortly after disappearing from public eye.
BAE SU-JI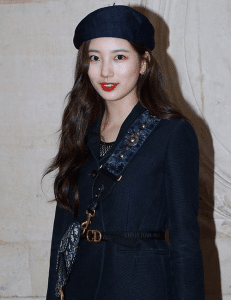 Date of Birth: October 10, 1994
Place of Birth: Gwangju, South Korea
Height: 1.68m
Profession: Singer, Actress, MC and Model
Bae Suzy was an online shopping model before getting her big break in the entertainment industry. She auditioned for Mnet Superstar K but was eliminated. Nevertheless, she caught the attention of a JYP entertainment scout and eventually joined the K-pop group Miss A in 2010. 
After starring in "Architecture 101" in 2012, Bae became known as "The Nation's First Love" in South Korea. In addition, she became well-known as one of the most sought-after brand ambassadors, becoming known as the "CF Queen" as a result of her multiple endorsement agreements. Her influence on the field is clear because so many people hold her in high regard as a role model. She is report to be possibly single.
ZHANG ZIYI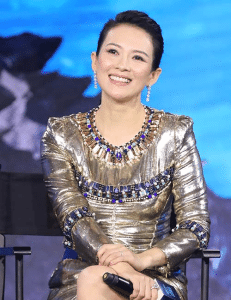 Date of Birth: February 9, 1979
Place of Birth: Beijing, China
Height: 1.65m
Profession: Actress and Model
At the tender age of eight, Ziyi started to study dancing. By the time she was eleven, her parents had registered her to join the Beijing Dance Academy. She got her big break when she won the national youth dance championship. At first, she appeared in television commercials in Hong Kong and later worked her way up in the film industry. 
Zhang Ziyi's performance in Ang Lee's 2000 film "Crouching Tiger, Hidden Dragon," which was nominated for ten Academy Awards, helped her become well-known throughout the world. In the films "Hero" (2002), "House of Flying Daggers" (2004), and "Rush Hour 2" (2001), she also starred. She was nominated for several important prizes for her outstanding performances in "Memoirs of a Geisha" (2005). Moreover, she won 12 Best Actress honors for "The Grandmaster" (2013), making her the most honored Chinese actress for a single film. She's married to Wang Feng,  a Chinese rock musician and they both had two kids. 
VICTORIA SONG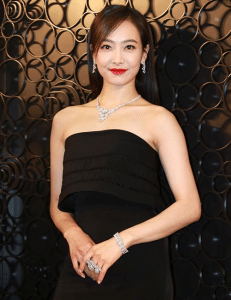 Date of Birth: February 2, 1987
Place of Birth: Qingdao, Shandong, China
Height: 1.67m
Profession: Singer, Dancer, Actress, Model, and Presenter
Song Qian is a member of the popular girl group f(x) and majored in Chinese ethnic dance at the Beijing Dance Academy. SM Entertainment noticed her talent in a dance competition and trained her to be a performer. 
In her career, Song achieved notable rankings on the Forbes China Celebrity 100 list, placing 14th in 2020, 41st in 2019, and 74th in 2017. She made her solo debut in music with "Roof on Fire" in 2018 and received the Popularity Award at the MBC Entertainment Awards. Additionally, she ventured into acting in China, taking lead roles in various dramas. Throughout her career, Victoria has been active in both the Korean and Chinese entertainment industries, showcasing her diversity and success in both markets. After denying having a relationship, Song remains unmarried as of writing. 
FARUNG YUTHITHUM
 
Date of Birth: April 6, 1987
Place of Birth: Pathum Thani Province, Thailand
Height: 1.80m
Profession: Model and Actress
Farung Yuthithum won the Miss Thailand Universe pageant in 2007 and came 15th in the Miss Universe pageant, which took place in Mexico. Interestingly, she won her first pageant title when she was still a Rajamangala University of Technology student, Thanyaburi, in 2006. 
She is known for having exquisite style and a gorgeous appearance. Her successes in these beauty pageants signaled the start of her lucrative and well-known public career. 
After winning Miss Thailand, Yuthithum was nominated and was among the first 15 as she represented Thailand in the 2007 Miss Universe pageant organized in Mexico City. In 2018, Yuthithum got married to Andrian Zahariev and they both had a child. Zahariev is a Bulgarian business man.  
LEE SI YOUNG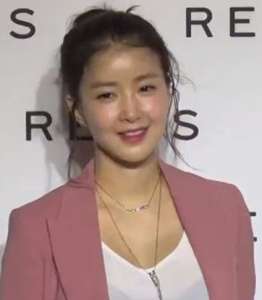 Date of Birth: April 17, 1982
Place of Birth: North Chungcheong Province, South Korea
Height: 1.69m
Profession: Amateur boxer and South Korean Actress
Her birthday name was Lee Eun-rae. She made her debut in 2008, which was the start of her acting career. She appeared on the television series Urban Legends: Deja Vu.
In addition to her acting career, Lee entered the world of amateur boxing in her late 20s, facing off against more experienced and younger opponents. 
Her journey into the sport initially began in early 2010 as part of her preparation for a TV drama role as a female boxer. Although the drama project fell through, her passion for boxing flourished, and she took boxing as a hobby. Remarkably, within just three years, she earned recognition by winning several amateur titles in the 48-kg weight class. 
MEHWISH HAYAT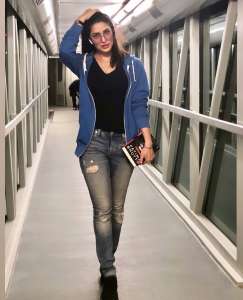 Date of Birth: January 6, 1983
Place of Birth: Karachi, Pakistan
Height: 1.65m
Profession: Actress and Singer
She is a great Pakistani singer and also a talented actress. Mehwish was honored "Tamgha-e-Imtiaz," which means "Medal of Excellence," by the government of Pakistan in 2019. She made her debut in the film "Jawani Phir Nahi Ani" in 2015 and later appeared in "Actor in Law" in 2016. 
More over, she is a prominent and beautiful Pakistani actress known for her work in both television and award-winning films. In addition to her acting, Mehwish is an accomplished singer, lending her voice to popular songs for television and making appearances on Coke Studio. Her music tours in the United States have drawn sold-out crowds to arenas nationwide. After several unsubstantiated reports that Hayat was married to Dawood Ibrahim, head of a criminal syndicate, outspoken Hayat is reportedly happily unmarried.
PAN XIAOTING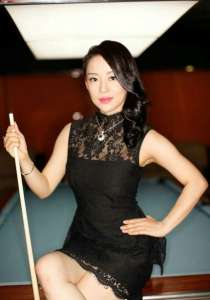 Date of Birth: February 25, 1982
Place of Birth:Yanzhou District, China
Height: 1.60m
Profession: Pool player
Another stunning beauty among Asian wome is Pan Xiaoting, She was the first woman from China to play full-time on the WPBA tour. Her achievements have made her one of the most popular female athletes in China. She is nicknamed 'the nine-ball pool queen" following her successful outing at the 2007 WPA World Nine-ball championship. Pan's notable achievements include winning her first WPBA tournament at the 2007 Great Lakes Classic. 
In addition, Pan defeated pool ace Ronnie O'Sullivan when the duo squared up in an exhibition match in 2013 and 2018, losing 2-1 in 6-red and winning 7-6 in snooker 9-ball. Pan is one of her country's most well-known female athletes, thanks to her beauty and increasing pool abilities.
Priyanka Chopra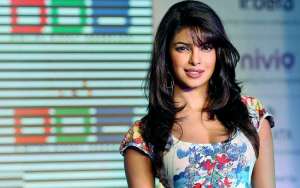 Date of Birth: July 18, 1982
Place of Birth: Jamshedpur, Bihar, India
Height: 1.65m
Profession: Actress, Singer, and Philanthropist 
As the Miss World 2000 champion, Priyanka Chopra, (also populalrly dubbed 'Piggy Chops', 'PC' or 'PeeCee') an Indian actress and producer, became popularly known. She was named one of the world's 100 most powerful women by Forbes in the following years. Also in 2022, the BBC 100 Women list as one of the world's most powerful women. 
Following her pageant successes, Chopra started her career in the Indian film industry. In 2002, she made her debut in the Tamil film Thamizhan. Priyanka Chopra is appreciated for her appealing and stunning appearance. This has helped her succeed in the entertainment industry and become known as a world icon.
Priyanka is married to American actor and singer Nick Jonas and the couple had a kid in 2022. 
YOON EUN HYE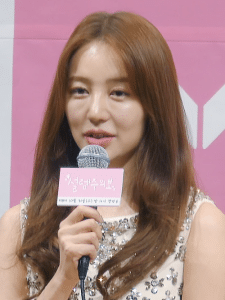 Date of Birth: October 3, 1984
Place of Birth: Seoul, Korea
Height: 1.68m
Profession: Actress, Singer and Model
At the young age of 15, Yoon Eun Hye joined the female group Baby V.O.X, taking over for a prior member in 1999. She functioned as the group's sub-vocalist. Baby V.O.X saw tremendous success during her tenure with them, most notably with the release of their third album "Come Come Come" in 1999, which yielded hit songs including "Get Up" and "Killer."
Yoon made the move from music to acting, making her screen debut in the hit TV show "Princess Hours." Yoon became well-known as a rising star in the acting industry as a result of the show's significant viewership in East Asia. 
She has developed a broad acting resume over the years by taking on a range of roles in movies and television shows and earning a reputation for her captivating and adaptable performances. Yoon Eun Hye has gained a reputation in the South Korean entertainment industry as a result of her acting career. The 39-year-old lives as a single lady. 
SANIA MIRZA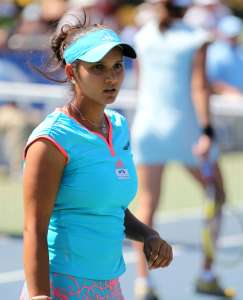 Date of Birth: November 15, 1986
Place of Birth: Mumbai, Maharashtra, India
Height: 1.73m
Profession: Tennis player
Former Indian professional tennis player Sania Mirza has achieved remarkable success in her career. She began to play tennis when she was six years old. Sania had won six major titles: three in women's doubles and three in mixed doubles. She remained the top Indian singles player year after year from 2003 until her retirement in 2013. 
Notably, she was the only Indian woman to be ranked in the top 100 in singles and one of just two women from India to win a WTA Tour title. In doubles, she secured 43 titles and spent 91 weeks as world No. 1. Sania's achievements extended beyond tennis, as she won numerous medals at major multi-sport events. Throughout her career, she became one of India's most recognized, highest-paid, and influential athletes.
JEANETTE LEE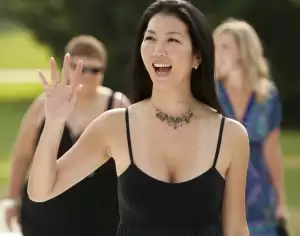 Date of Birth: July 9, 1971
Place of Birth: Brooklyn, New York, United States
Height: 1.73m
Profession: Pool Player
She is known as The Black Widow among her friends because she loves to wear black while playing in the pool. Jeanette is one of the hottest, most beautiful Asian women. Although she is Korean by birth, she is an American pool player—a legend at that. 
Jeanette has won numerous awards, including the Women Professional Billiard Association Awards as the Sportsperson of the Year 1998 and the Billiard Congress of the American Hall of Fame. During the 1990s, she ranked as the No. 1 world female pool player. At the 2001 World Pool Championship held in Japan, Jeanette won the gold medal for the U.S.
Jeanetter was married to Breedlove, an American pool player and they both had three daughters. Although the couple have since separated, Jeanette takes the custody of the children. 
MICHELLE KWAN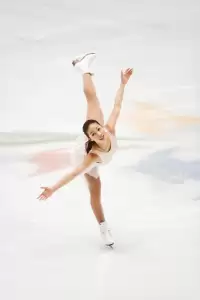 Date of Birth: July 7, 1980
Place of Birth: Torrance, California, US
Height: 1.57m
Profession: Figure Skater
Michelle is a renowned American figure skater. Her parents were immigrants from Hong Kong. Therefore, she grew up speaking both English and Cantonese. She achieved the title of U.S. champion nine times, with her first win in 1996 and an impressive streak of eight consecutive victories from 1998 to 2005.
She also claimed the World Champion title five times, in the years 1996, 1998, 2000–2001, and 2003. Her excellence extended to international competitions, where she became a seven-time champion at Skate America (1996 to 1998, 2000 to 2003), a three-time winner at Skate Canada (1996, 1998, 2000), and a winner at Trophee Lalique in 1997. Michelle set a record of being the highest-paid skater on the Champion on Ice tours. 
Married to Clay Pell with one child, Michelle is the current American Ambassador to Belize. 
KOHARU SUGAWARA
Date of Birth: February 14th, 1992
Place of Birth: Japan
Height: 1.7m
Profession: Japanese Dancer and Choreographer
Koharu's career in dancing started at an early age, winning events such as Shonen Chample and Dancing Attack. She relocated to Los Angeles in 2010 to pursue a career in dancing after graduating from high school. 
After she leveled up her dancing abilities, she made an appearance in an advertisement for Nike Athlete. She choreographed and provided backing dances for several musicians after returning to Japan, including Girls' Generation, 2NE1, Koda Kumi, Exile, SMAP, Namie Amuro, Rihanna, and Daichi Miura. Koharu Sugawara's relentless love of dance has influenced her profession.
She is famous for her multiple roles as a dancer, model and choreographer. After a year-long relationship with actor Haruma Miura, Koharu broke off and remains single.  
MAGGIE CHEUNG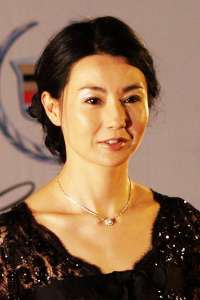 Date of Birth: September 20, 1964
Place of Birth: British Hong Kong
Height: 1.68m
Profession: Actress and Model
Maggie Cheung is a well-known actress with an incredible career and many recognitions. These include five Hong Kong Film Awards for Best Actress (1990–2001) and four of Taiwan's Golden Horse Awards for Best Leading Actress. Maggie became the first Asian actress to win such recognition when she won the Best Actress Silver Bear at the Cannes Film Festival in 2004 and the Best Actress Silver Bear at the Berlin International Film Festival in 1992. 
She was nominated for the French César Award for Best Actress in 2004. She started as a model and won the 1983 Miss Hong Kong title. Throughout her extensive career, Maggie has acted in over 70 films and broke barriers for Asian actresses on the global stage.
There you have our list of Asia's top 10 most beautiful women. They are unique in their respective careers. These women are from different countries on the Asian continent. Through their good looks and accomplishments, they have become role models for many of the younger female generations. 
FAQs 
Which country in Asia has the most beautiful women?
Korea is ranked as one of the countries in Asia with the most beautiful women. Several factors contribute to their perceived beauty, such as their innate physical features, cultural influences, and their notable sense of independence. 
What beauty standards are found in Asia?
Features like wide, round eyes, a slim nose, a narrow or V-like jawline, and a tiny face are frequently valued in East Asian cultures. A fair or light complexion is also preferred. Although these norms are widely accepted, it is also important to remember that not everyone in East Asia lives up to them.
What makeup works best for Asian women?
The kind of makeup any woman should wear depends on her skin tone and facial structure. East Asian women are mostly experimental with their makeup due to their pale skin. 
We hope you like this post and if you have any beautiful Asian Women in mind, feel free to share them here 😉