Striving for a high-paying job is a normal ambition to have. It is not only about the monetary gain but also about being fulfilled with one's career. Depending on the type of industry you work in and your experience, it might take some time and effort. But the result is worth it. So if you are interested in getting a high-paid job in Georgia, this guide will help you out.
Evaluate Starting Point
First of all, acknowledge where you're at career-wise. Because further actions depend on where you are working, what type of job you are interested in, and what qualifications you possess.
Maybe all it is going to take for you is just some effort on your CV. One can edit resume according to their strong points on their own or apply to resume editing service on Skillhub to make sure of getting top-notch results. After all, you are professional at what you do for a living, not in resume writing. So it only makes sense to trust this to experts.
To know where to start consider these questions:
 

Are you working in the field you want?

Do you want to change industries or just find a higher position?

Do you have the qualifications or training required for the higher position?

How can you get such qualifications?

What companies in your industry offer competitive salaries?

What is the high-paying job you have in mind?
And do not be afraid to be ambitious. 63% of workers said that compensation is "very important" to them in a recent study. Another fact to keep in mind – usually, employers pay 18-20% more external hires than internal workers promoted to the same position. As a rule, it is easier to get higher pay in the new company than from promotion.
Narrow Down Options
Maybe there is a company you always wanted to work in or a specific position you are looking for. Write the companies down and research them online. What do other employees have to say? When was their last hire? What are the requirements for the job of your dreams?
Sometimes all it takes is to apply. At other times, it may take a bit longer. But if it is something you wish for, it is worth persevering. Remember that Clayton Anderson applied 15 times before NASA selected him as an astronaut.
Expand Your Skills
It is always great to have more skills than other candidates. Also, there is always room for growth. The more qualified one has more chances for success. One can do something of the following:
Get into additional college courses;

Follow online college program;

Attend seminars, conferences, and other events of the industry to learn from the top;

Research information on their own online;

Acquire international or state certifications or licenses for particular skills.
A high-level professional needs to learn all their life. Be sure to stay on top of industry news and trends.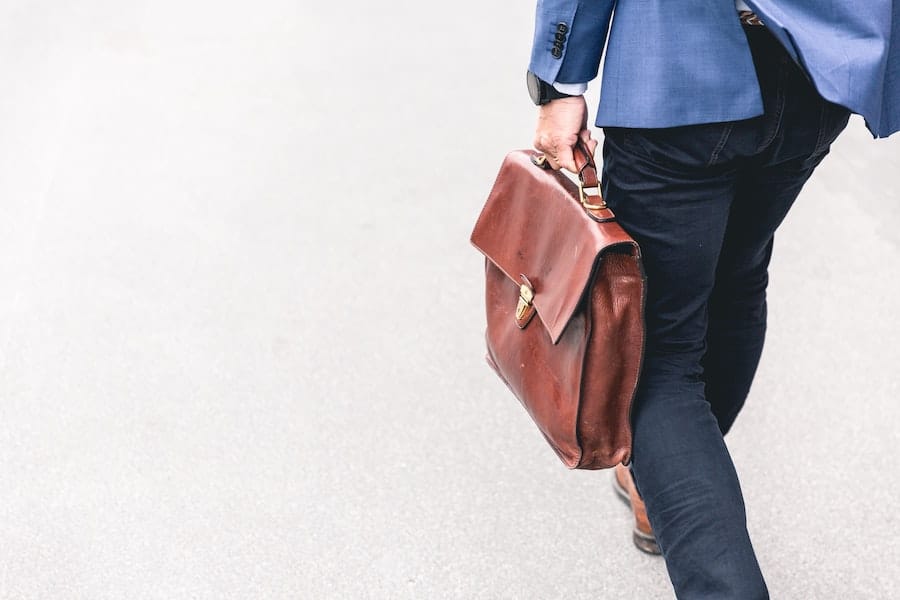 Ask About Cross-Training Opportunities
Another great option is cross-training at your current job. It shows to a potential employer that you are not afraid to push your boundaries and learn something completely new. It also helps to broaden an area of expertise.
Often, you'll have to create such opportunities for yourself or ask for them. Show how it can be useful for the team. For example, you can learn something in the marketing department and train your department in what you learned.
Combine Skills
This is a great way to set yourself apart from the competition. It shows adaptability and various personal interests. You can connect your skills even if they do not seem to match at first. For example, you are a copywriter but you are also talented in digital illustration. That's a great win!
Or maybe you are a marketing specialist that is knowledgeable in web design. Think about how those skills complement each other and can help you in the future position. And work on them too.
But in all that hustle, never forget about soft skills as well, such as communication, problem-solving, and leadership.  
Establish Your Expertise
To be more attractive to the future employer, one can invest in building a personal brand. It starts with a well-written LinkedIn profile, but there are other ways to market yourself. Here are some options:
Online publications on the industry (personal blog or guest posts);

Social media posts about the field or your experience (especially on LinkedIn);

Interactions with other professionals on discussions showcasing their competency;

Participation and speaking at conferences or professional seminars;

Creating YouTube videos;

Becoming a guest to a podcast or radio show;

Doing volunteer work, etc.
The opportunities are almost endless. Just make sure to get your name out there and showcase the kind of professional you are.
Update Your CV
While working on hard skills, personal brand, and qualifications, it is also vital to present them in a great light. Take time and work on your resume and cover letter.
When applying to high-paying jobs make sure to shape the resume and cover letter to match the position in this specific company. There are no one-size-fits-all solutions here. Point out the most relevant skills and experiences. Leave out all the fluff and "team-worker" buzzwords. Be precise, straight to the point, and self-confident.
Apply for the Job
Just do it, there is no reason to wait. Even if the higher position seems like a stretch, trying won't hurt. Candidates often forget that they are competing not with an ideal employee, but with other applicants. And maybe you are the most qualified and suitable of them.
Summary
Getting a high-paying job might not be as easy as one could wish. But with some concentration and effort, you can do it. Just define what you are interested in and work on your ways to fit the position. Always learn more about the industry and establish your expertise.