You're gonna pay a lot for Disneyland Paris. Then you have to include lodging, tickets, food, and souvenirs, of course. With Disneyland Paris being one of our favorite vacation spots since 1993, we have found some amazing ways to get a bargain vacation, and we would like to share some of our insider tips with you. Getting Cheap Disneyland Paris Holidays tickets is the first step.
Disneyland Paris planning tips
Depending on what you're looking for, Disneyland Paris is best during certain seasons. What's your favorite weather? Do you mind waiting in line or avoiding crowds? What's your favorite seasonal event?
If you're deciding when to go to Disneyland Paris, here's what to consider.
Crowds
Crowds are a crucial factor when selecting the best time to visit Disneyland Paris. In the parks, it's busiest on weekends, during school holidays, and during the French National Holidays. You'll avoid crowds if you go on weekdays or when it's not a holiday.
It's also a bit busier throughout the heater months. Usually, we visit the resort around mid-November or early June. The weather is still nice, and it's before school starts in France. Disneyland Paris is busiest during the Christmas holiday.
Weather
Weather is also a factor, which can make or break a great day in the park. It's hotter and more crowded during the summer months. Especially in August, it gets hot. Make sure you book a pool hotel. As the parks are decorated for Christmas, winter is a magical time to visit. Keep in mind, though, that it's usually colder and rainier.
A special event
What kind of events are going on at Disneyland Paris is another thing to consider when planning your visit. The Disneyland Paris grounds are full of different activities at all times of the year that you and your family may find interesting. All these events have special celebrations happening at the park, including Christmas, Halloween, New Year's Eve, and now the resort's 30th anniversary.
There are also Halloween decorations and Halloween-themed entertainment at the park during Halloween. There's a separately ticketed event with Disney villains and zombie pirates on certain nights. There's a lot of fun stuff coming up at Disneyland Paris all the way until September 2023. A new ride opened in Avengers Campus in July, and we liked Disney D-light and the drone show.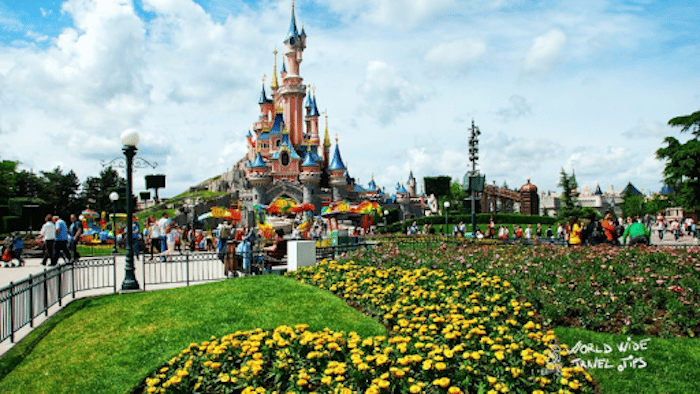 Cheap Disneyland Paris Holiday's tickets: what's the cheapest way?
Check out the Disneyland Paris official website to save big on tickets. Disneyland Paris tickets are cheap in two ways. Underneath it is a calendar. There's a big difference in prices per date here. It's the cheapest to get light blue and the most expensive to get pink.
Depending on when you're going, you can often save money by moving it by a day or a week. This isn't always possible, of course. You can also save it that way.
Second, book a dated ticket to Disneyland Paris for cheap. That means that the ticket is only valid on a certain date. It'll give you a nice discount of around 20 euros per ticket if you book that ticket. Multiple parks and multiple days can be booked with this ticket.
Disneyland Paris tickets with an undated date are the most expensive. Ticket sales aren't allowed at the gate right now. Tickets need to be bought in advance, and you'll need to make reservations if you don't buy dated tickets.
Disneyland Paris annual passes for cheap
An annual pass to Disneyland Paris is another way to save money. Alternatively, you can do it online or at the resort. Getting your tickets from Disneyland Paris is the best way since you can then make reservations. The parks require reservations, as you might know. The park won't let you in without it.
Annual passes require reservations, so make them well in advance. Online is the best way to buy the pass. Is it really worth it to buy a pass for Disneyland Paris?
You can save in two ways.
First, you get discounts on hotels, restaurants, and shops when you have an Annual Pass. Disneyland Paris holidays are cheaper this way.

Additionally, you can book a room outside of Disneyland Paris. There's nothing wrong with Disney Hotels, but they're a bit pricey. Staying near Disneyland Paris is cheaper than staying in the park. It's just €50 per night for some.
Hotels with annual passes (or tickets bought separately):
The Stay City Marne la Vallee has free shuttles and big apartments

Adagio Serris Apartments – just 10 minutes from Disneyland Paris

The Ibis Marne La Vallée is just one stop away
Hotels near Disneyland Paris
There are a lot of cheap Disneyland Paris hotels to choose from if you're looking for them. There's a Disney Hotel Santa Fe that's the cheapest. The Disney parks are within walking distance of this 2-star resort. Family rooms can sleep up to 5 people and are quite basic but comfy. There's also Disney's Hotel Cheyenne, which is a good alternative. The theme is funnier and more immersive, but it's a little more expensive.
There are also Partner Hotels at Disneyland Paris. You can get to and from the parks free of charge from all of them just outside Disneyland Paris. There's a lot better value for money at these hotels than at Disney Hotels. Hotel B&B Disneyland Paris and Campanile Val de France are the best Partner Hotels for a cheap Disneyland Paris vacation. Rates start at about €75 per night for both. Tickets for Disneyland Paris are not included in this price.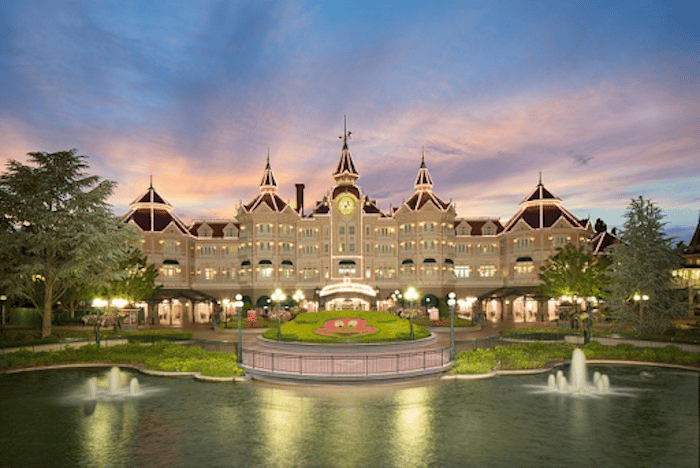 Time of year when things are cheapest
Finally, pick the right time to go to Disneyland Paris for a cheap holiday. It'll be much higher in July, August, part of October, and part of December.
What's the deal?
It's peak season in Disneyland Paris, so those are the most popular times. There's a 50% price increase during this season. It's best to avoid those times of the year if you want a cheap Disneyland Paris vacation.
Conclusion:
If you're going to Disneyland Paris, go in June or November. During June, the weather is great, and there are fewer crowds than during the summer holidays. Christmas is best-experienced mid-November when it's not crowded. Cheap Disneyland Paris Holidays tickets buy online at any best website. Check how many European countries are on vacation at the same time if you're planning to visit during the school holidays. Keep an eye on French public and school holidays. It'll give you an idea of how busy it'll be.
If you're going to Disneyland Paris, when's the best time to go? What you're looking for will determine what you get. Make your decision based on the weather, crowds, and events happening. You're sure to have a magical time no matter what time you go.